//////Update 13k with all oem parts and
urd
SS//////// It will come with original sticker price paper, 2 clickers, 3 orig keys, oem manuals, service records, clean auto-check and original title in hand
Well i got a full size truck to have a more family friendly vehicle as the kiddos are outgrowing the xr's backseat.
2005 bsp with 65k miles which will fluctuate as its my DD, im the 2nd owner and bought it 2.5 yrs ago from the original owner. Since I've owned it the only issue I've had with the truck was a faulty o2 sensor. The trans is original and has never had a TO bearing issue and shifts into every gear just as it should.
There are 4 small dings, one on the driver rear door...one by the passenger tail light..and one on the driver rear door from some jackwagon slamming his door into the truck. Very minor rock chips on the front lip and a few scratches on the rear bumper.
The interior is very clean minus the drivers floor mat and a few slight stains near the shifter on the pasenger side(i will attempt to steam clean them out). There is a slight gouge on the rear door panel about 1" long and dont know how it happened as it was done by the PO. I've had trd seat covers on it for the last 2.5 years. All in all its a very clean truck
$13,000 stock plus short shifter
You can reach me at
gandj19@yahoo.com
I have several people interested in my truck stock so i am slowly but surely pulling everything aftermarket off the truck. I have a few pics of the items but will add more later or i can text them.
All prices do not include shipping or paypal 3% fee unless sent as a gift.
$100-Walbro 255 fuel pump drop in ready
$15-Used
scosche
double din dash kit
SOLD-BNIB vibrant 3" ultra-quiet resonator
$90-Innovate lc-1 wideband, The kit without the gauge
SOLD-URD plug-n-play harness w/ rear o2 sim
$350-DTLT Headers
SOLD-URD Y-pipe
SOLD-URD 3" SS Exhaust
SOLD-Urd o2 sim
SOLD-Curt hitch reciever
(possible layaway)$1400-18x9.5 +20/+12 bronze work cr kai with 285 rear(60%) and 275 front(30%) and rays lugnuts
(possible layaway)$1300-Rotora 330mm 4 piston BBK
$80-OEM grill w/mx mesh grill. 1 tab on mx grill is broken.
SOLD-Street tacos 2.25" lowering blocks
$180-RC 550cc fuel injectors with harness used for about 10 miles
SOLD-xii street drop w/ brand new 2" rear blocks
SOLD-TRD Seat Covers
I prefer local on the bigger items such as grill, wheels, hitch and exhaust. Everything is removed from the truck minus the wheels as i will buy some new tires for the oem wheels if someone buys te works.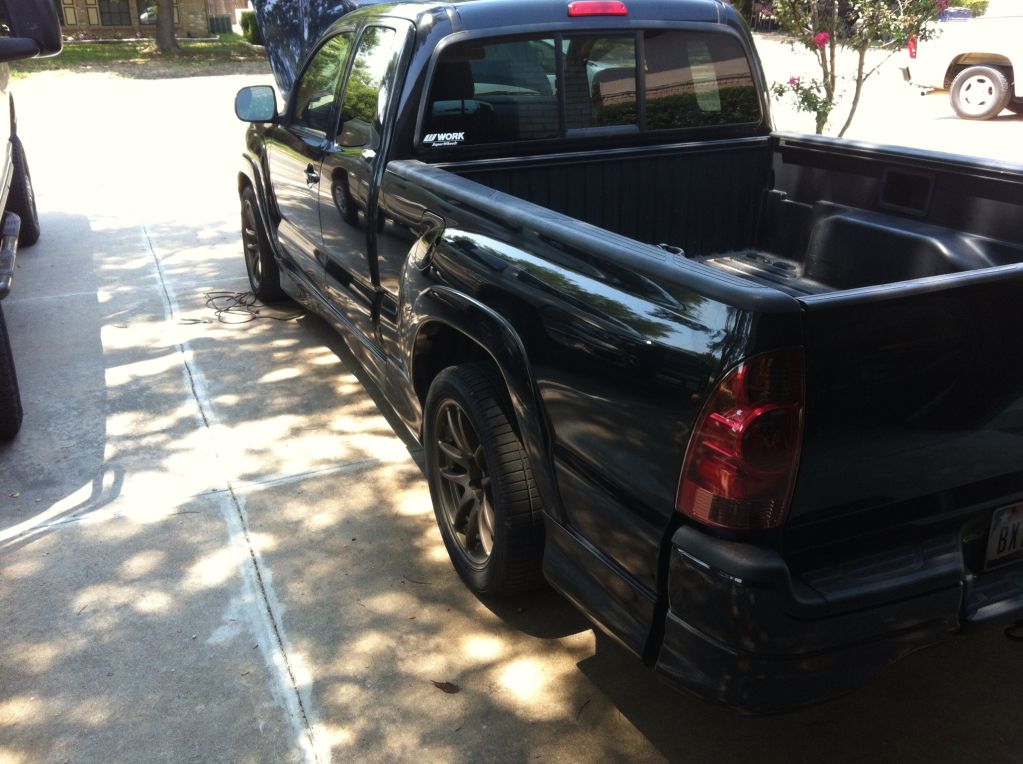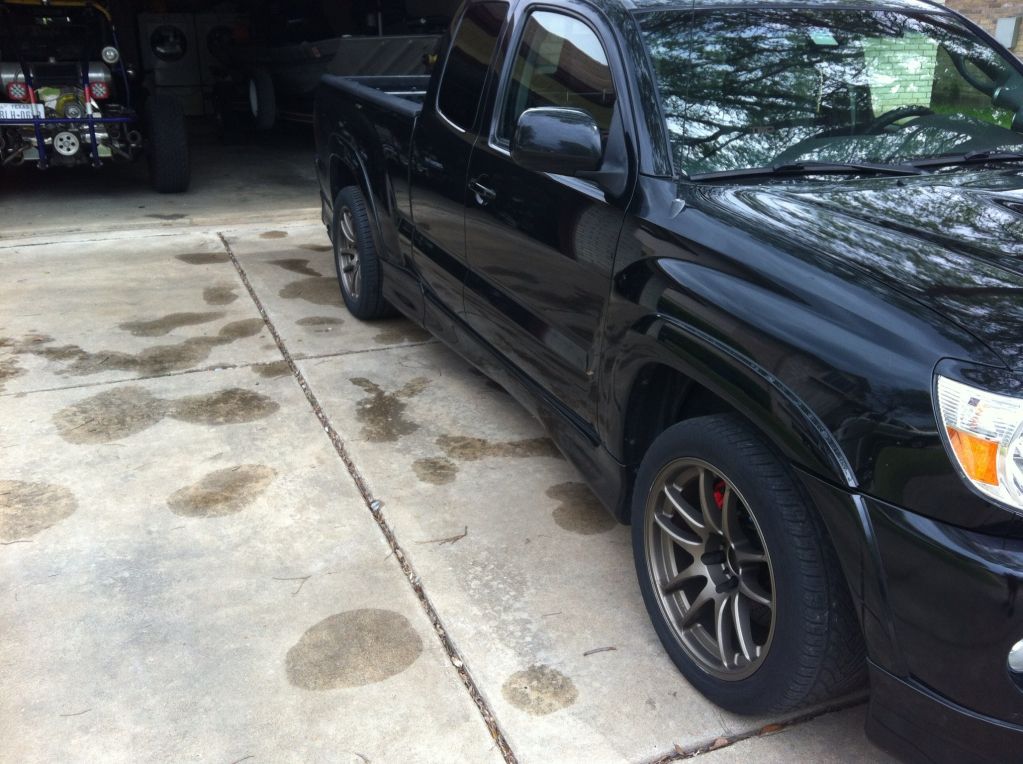 Small cracks on the abandoned satoshi, must of happened in storage wasnt like that before i put it in the attic