As the title says, selling my Bestop Supertop (6' Bed), OEM Bed mat (6' Bed), and trd skid plate (05+ Tacomas). All so cal pickup only. I live near long beach and commute to costa mesa daily.
The Bestop supertop was on my truck for only two weeks, selling all of this stuff because just got rid of the Tacoma, and these are what I have left from it. The supertop is brand new and like I said was only on the truck for two weeks. im asking $440 for the top. It can be installed in about 10 minutes.
[/URL]
[/URL]
The bed mat is the OEM one has a small cut out in the top middle of it because I added additional D rings, ill post pics of that as soon as I can, does not affect the mat at all. $50
The TRD skid plate is in good condition and looks great, no scratches on that either. asking $100 for that.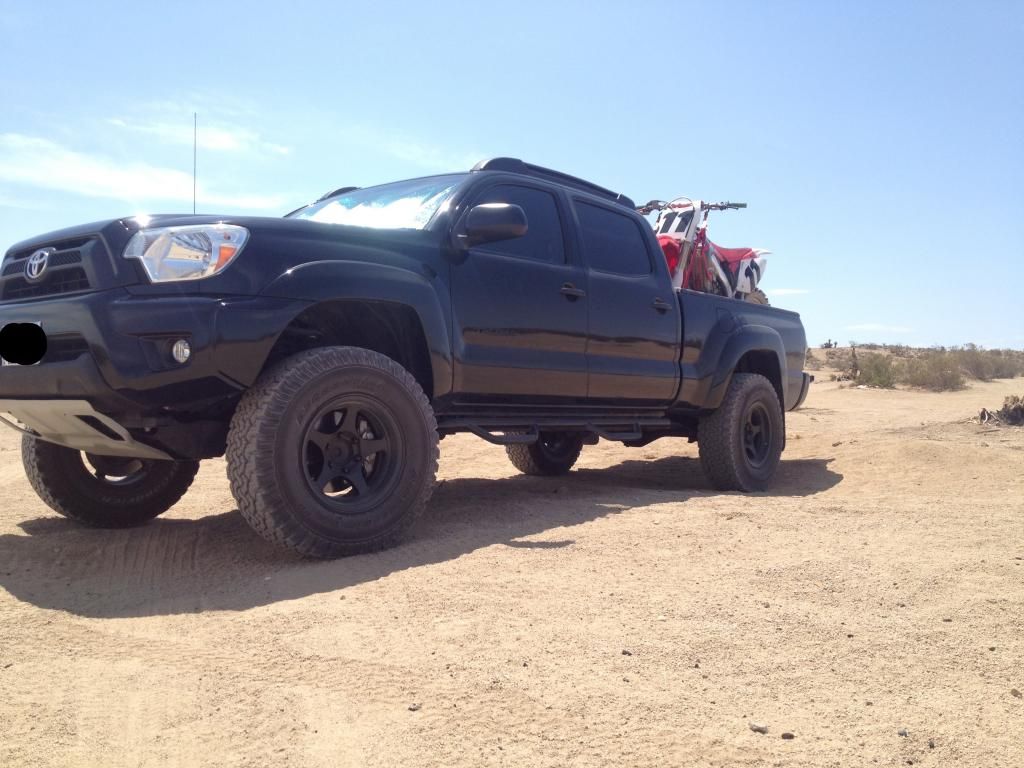 [/URL]
Also have an oil filter and spark plugs all genuine OEM parts just bought them never used them $30 for those all together.
Also have a stock set of spindles and brake lines willing to sell those (about 6k miles on them).
THanks for looking!