WHAT THEY ARE FOR: For sale I have a set of BAMF sliders for a access cab long bed (only way to get an AC or a double cab SHORT BED.
WHAT I HAVE: I have all the hardware to bolt to your truck
ASSISTANCE: and will help on install if you are within reasonable travel distance...
I AM IN 08831 IN NJ
and will gladly drive within a few hours or so... Any farther and you can come to me or meet up at a mod day in the surrounding
REASON FOR SELLING: Think i am going to just go a different route with sliders... Possibly fab up my own
PRICE: $400
I WILL NOT SHIP THESE
Here is a pic of them on my truck.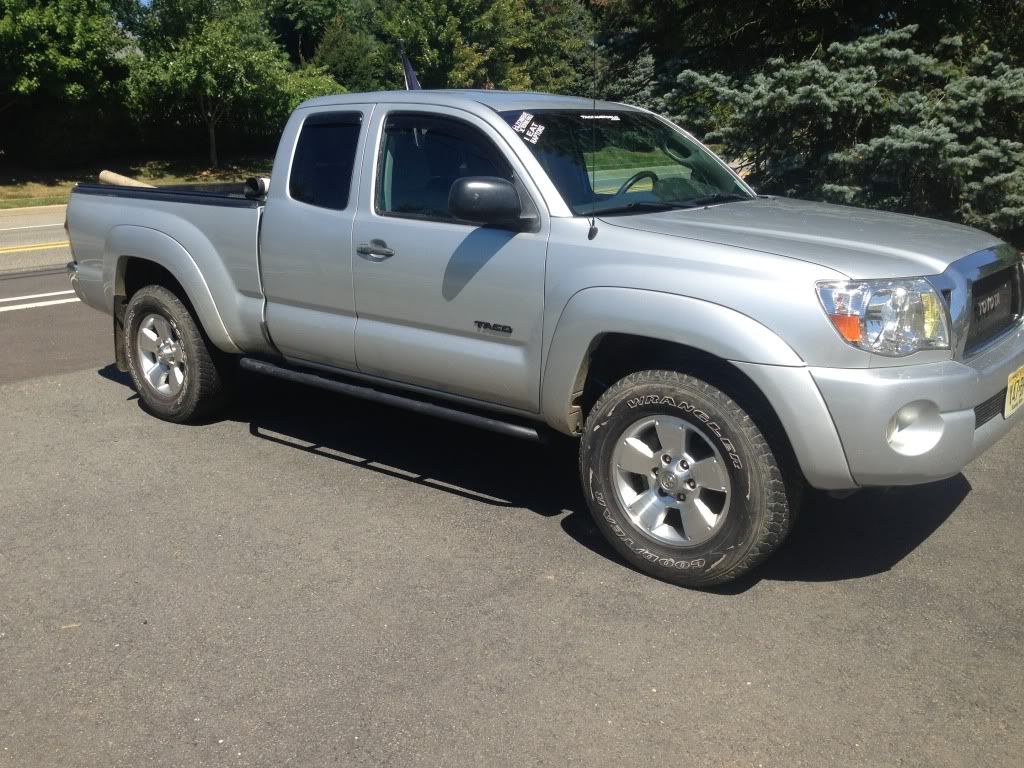 And here is the link for my how to...
http://www.tacomaworld.com/forum/bay...ders-aclb.html
PM me with any questions.