I got a set of the Coverking Neoprene seat covers during the Costco sale. I went with the black with charcoal insert and I really like the look. Unfortunately, there is a rip in the passenger seat so I am looking to either get a new set or try the spacer mesh. As I said I like the look of the neoprene but I find that the seats get really hot, not good considering how much I sweat and that I'm moving to VA.
So I'm looking into the spacer mesh and got some samples. I could go all black, black with a gray insert or black with the blue insert. The blue is not as dark as my truck, a little closer to the speedway blue but could add a cool look to the interior.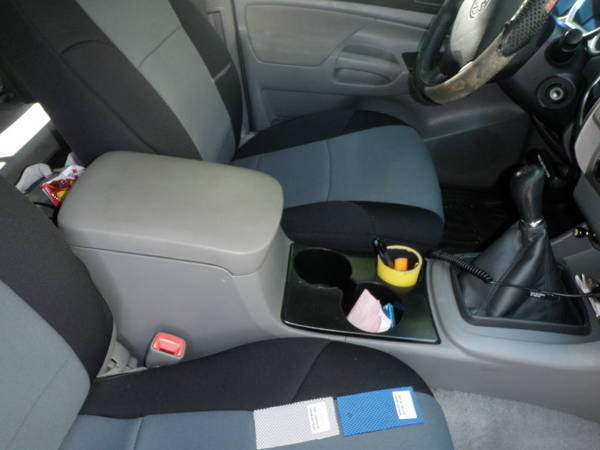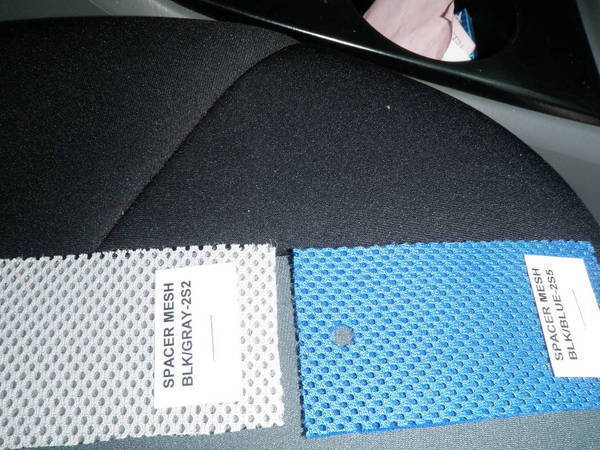 I like the protection of the neoprene but want the cooler spacer mesh fabric. Any ideas would be great. I am almost considering getting the spacer mesh and putting the covers over the neoprene but I'm thinking that could still be as hot.
Thanks in advance for any suggestions.