I've had this Tacoma for about 2 years now. I really love it.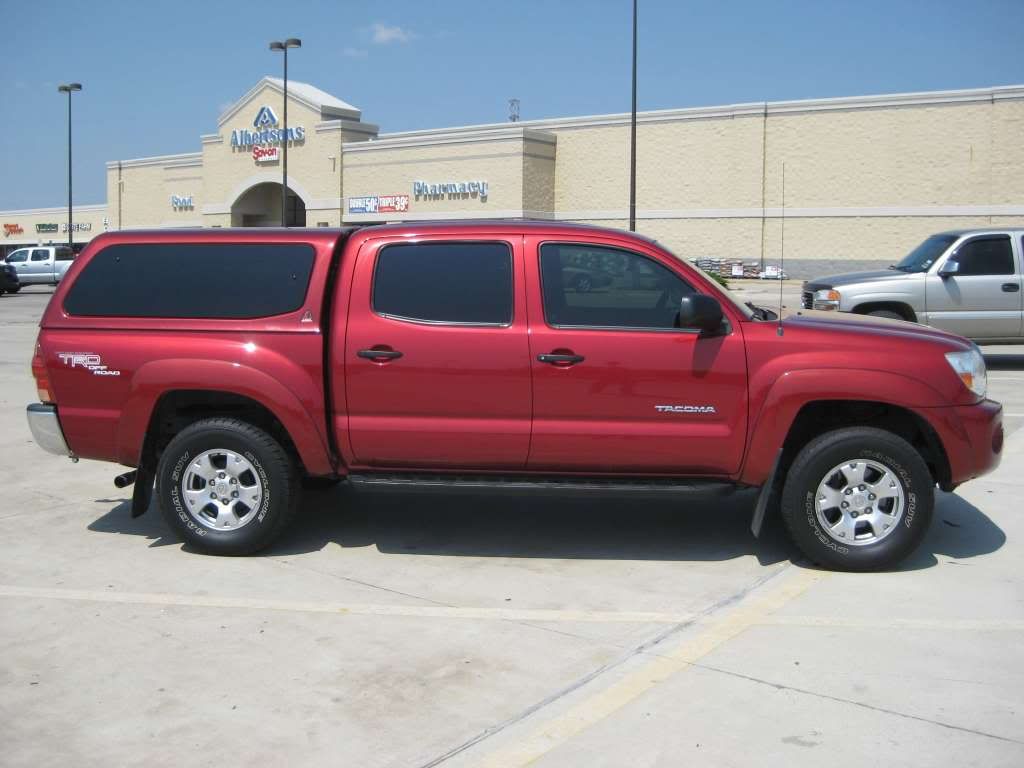 It is gonna need some tires in about 8 months or so. The plan is to buy custom tires and wheels instead. I am a complete newbie to all this. All I have ever done with other vehicles is buy exact replacement tires. I have done some research on this forum to get some ideas. I think I have narrowed it down to 33" tires with 17" or 18" wheels and a 3" lift. I really don't want to install a 6" lift. I like the lower stance. Here is a website called Readylift. They say their lift can accommodate 33" tires with some trimming. Is there a better lift product?
http://www.readylift.com/c-104-toyota-tacoma-prerunner-sst-lift-kit-2005-2010-2wd-4wd-275-30f10r.aspx
How wide of tire can I get away with?
Here is a picture that I found on the forum. When I first saw this picture, I thought, this is exactly the look I am going for!! I wish I could remember who the owner was, so I could ask him about his wheel and tire specs. I really love everything about the way this truck looks. The only changes I would make for my truck would be a satoshi grill and 3" lift instead of 6".
What do you guys think?
Thanks in advance for your help!!!
Joe