I have a 2011 Tacoma:
-Black
-Double Cab
-TRD Off-Road package
-6-speed manual transmission
-V6 Towing package
-V6 engine
-Stainless Steel Step Tube
-AM/FM CD w/ 6-Disc In-Dash CD Changer
-Bed mat
-TRD floor mats
-Daylight running lights.
I got the truck yesterday after waiting for 3 weeks for it to come in.
http://www.tacomaworld.com/forum/new...ed-manual.html
I'll get better pics later (when it stops raining) and add them here and to the other thread.

I LOVE MY TACOMA!!!!!!!!!!
at the dealer yesterday.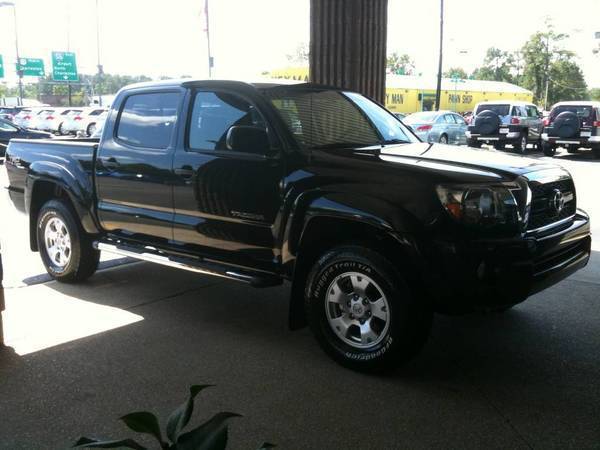 today (rainy day)