Hey guys,
I recently had posted about having a Flowmaster 70 Series installed in my 2007 Tacoma. It had begun to rattle due to an internal baffle rotting out. I purchased a Super 44 to replace the 70 series after doing some research here and elsewhere.
My bro help me with the install at his shop and he did the welding for me. We cut out the old 70 series, and he got the idea to go before the rear tire for the exit. We then started with cutting the head pipe before the bend where it enters the muffler. I had gotten a 2 1/2" offset inlet/outlet Super 44, so we tack welded that into place.
Then we mocked up the tailpipe where we wanted to cut it, and cut it we did. I used the stock tail pipe and cut just after the axle bend of the pipe. We used about the final 18" or so of pipe. We got that in to place so that it exits directly before the front leaf spring mount, and after the upward bend in the frame in roughly the same location. Once everything was tacked into place, we took the exhaust off to get the complete weld.
Once that was done we used the fore exhaust hanger off the stocker and bent a piece of metal rod as the hanger there. He then welded that into place. Finally we had to add another hanger to the front near the crossmember. We used a 360* swinger hanger with and exhaust clamp to hold it on. This gave the whole setup the stability it needed to not interfere with anything else or rattle.
It sounds awesome. I am very happy with the outcome. Here are some pictures and a video for those that asked in my older post about this ..
Pic of the whole setup: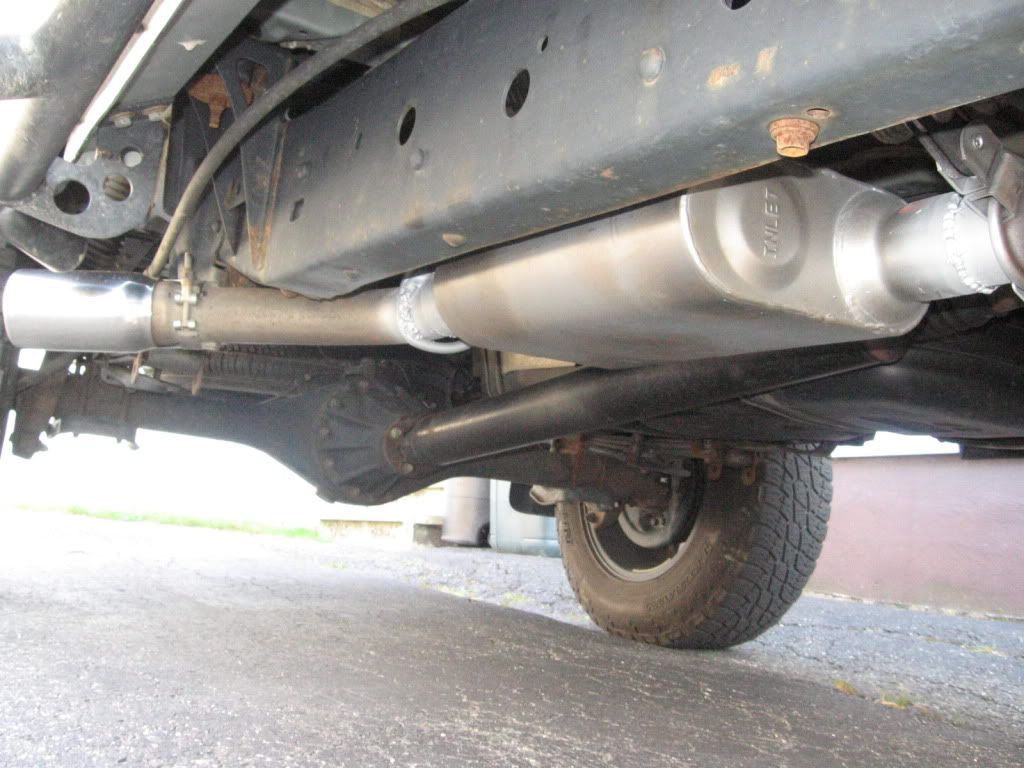 Pic of the inlet and clamp: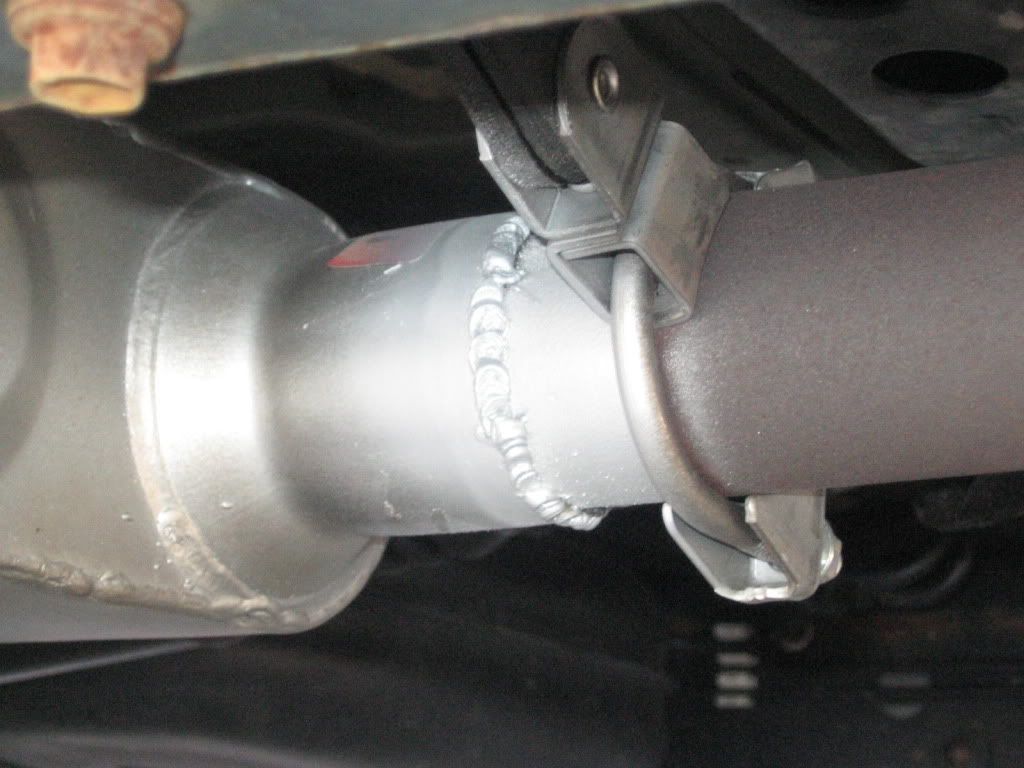 Pic of the tail pipe clearance: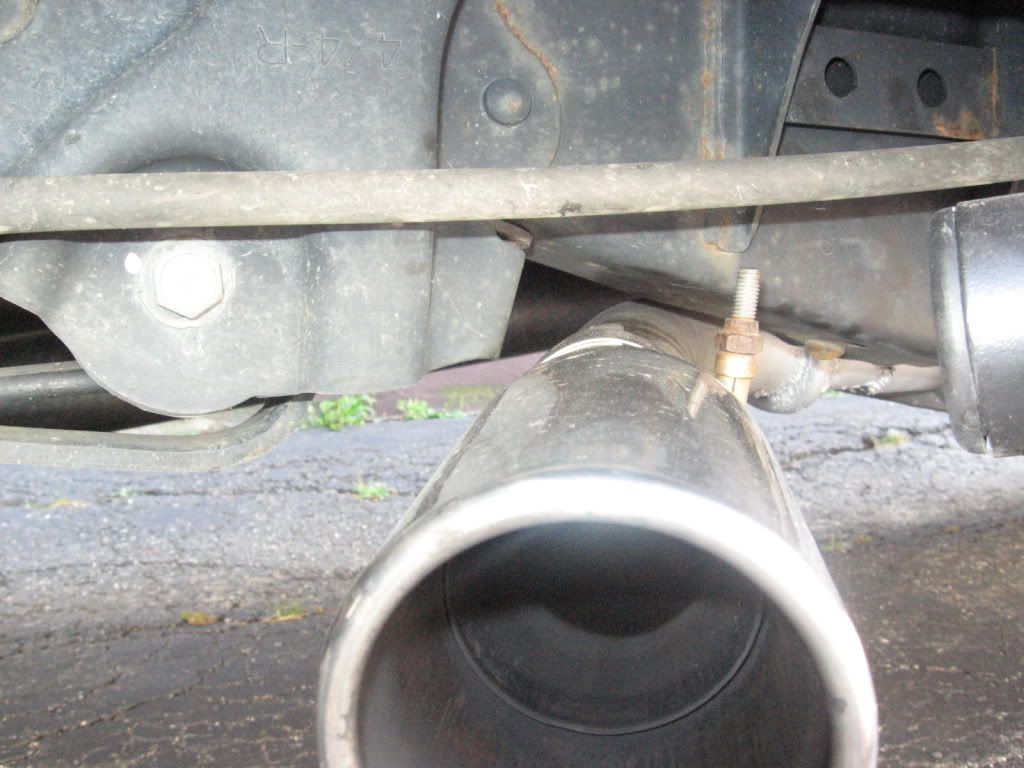 Pic of muffler/rear hanger/tail pipe: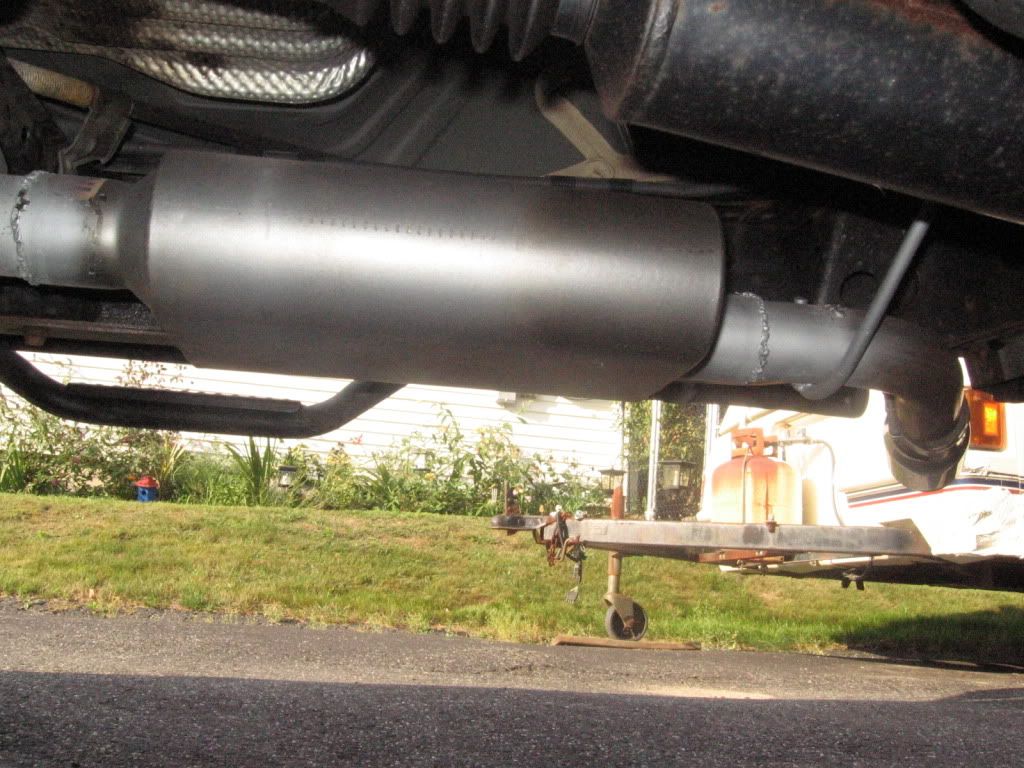 Side shot of truck: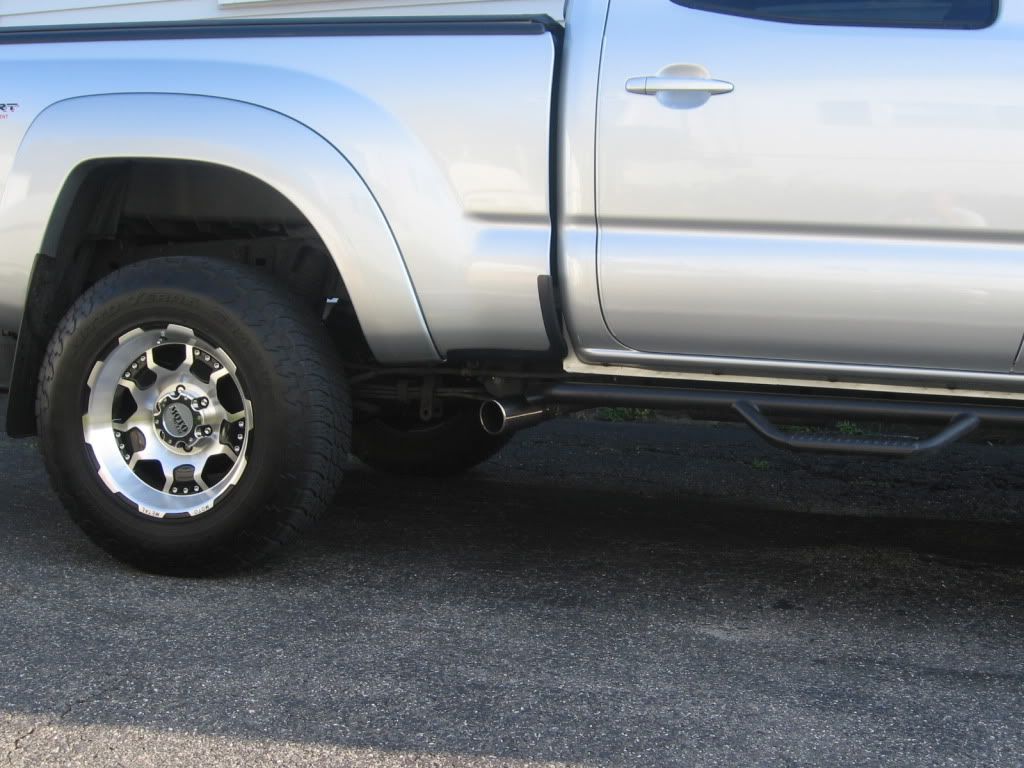 And for those that wanted a sound clip, this was the best I could do:
http://www.youtube.com/watch?v=ltRWZO091SY?fs=1