I spent some time on a Toyota dealer lot this evening, and taking spy photos of a 2010 Access Cab lifted and modified by a major nationwide
4 wheel parts
chain to be sold off the dealer's lot. This truck has a 3" pro-comp coilover spring suspension lift, and ProComp Extreme ATs in LT285/70R17. Sorry, I didn't note which wheels they're using so we could research the backspacing.
I wanted to capture the extensive trim work that was done to fit the tires without rubbing. All photos are of the driver's side wheelwell. On all photos, you can click through to the gallery view and see the 1024x768 larger photo.
From outside, you don't see much. But when you look inside the wheelwell, and know what to look for, you can see how much cutting they've done, and it's quite a bit.
Starting below the front bumper, from the outside, it all looks pretty stock: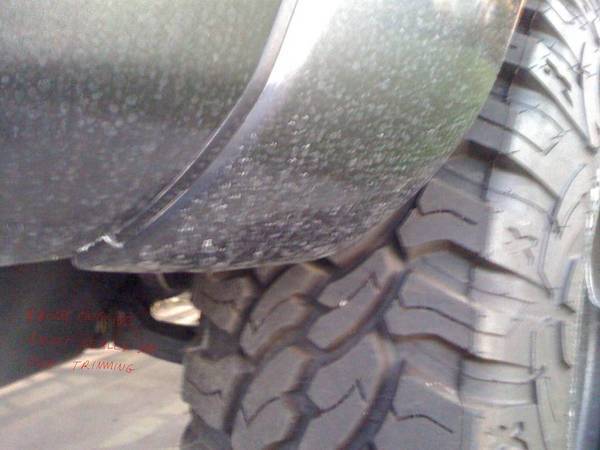 But, if we flip around to the other side, you can see they've cut a little off the outer fender. We'll get a better look at the wheelwell trimming itself in the next pic...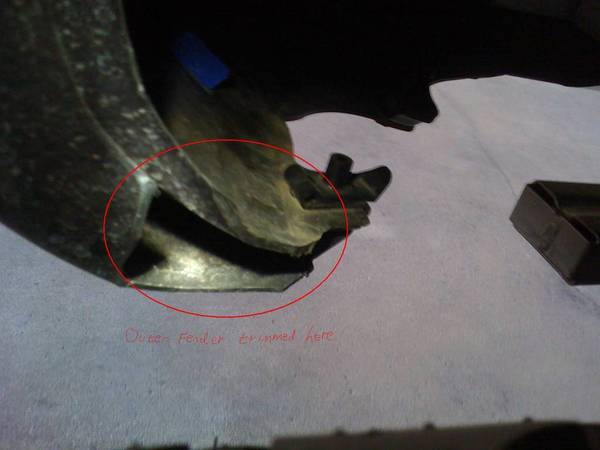 Here, red lines accentuate all the *missing* plastic. A lot has been removed from the front wheelwell!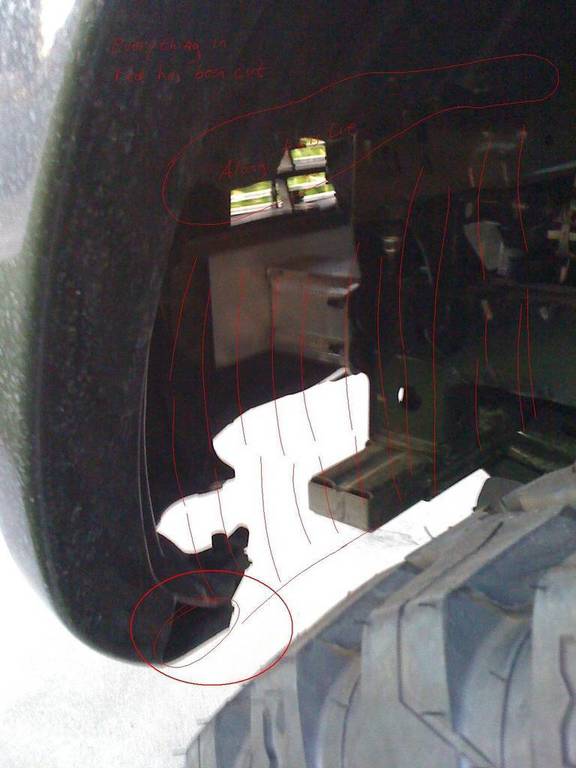 And here's about the same view, but accentuating the cut line itself. See how nice and stock it looks? We didn't *really* take a scissors to it ;-) But from this perspective on a stocker, you wouldn't be able to look out the front grille.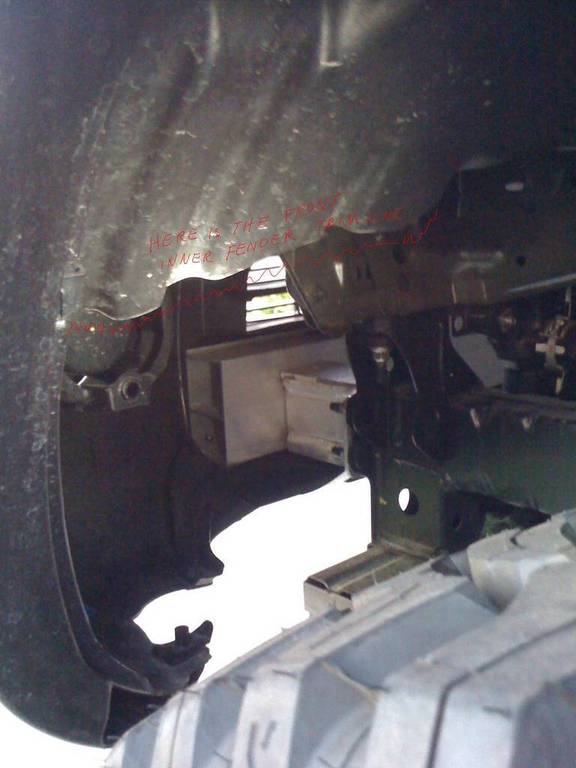 Here, we shift perspectives and are now looking at the rear of the wheelwell. Plastic trimming isn't that extensive, but they've trimmed the cab mount (part of the frame) and covered the cut by welding, grinding, and painting a small plate over the opening.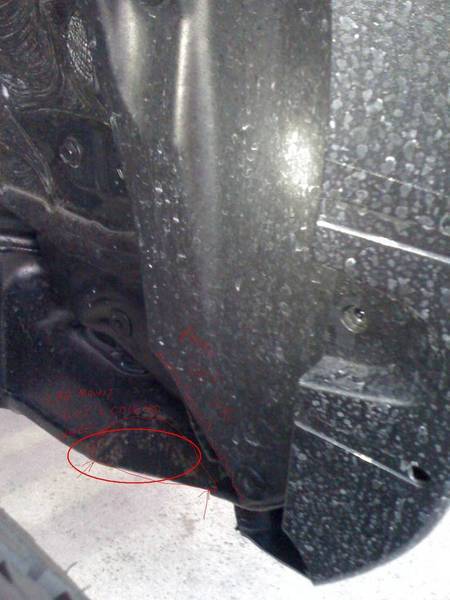 Now this photo is interesting for what has NOT been cut! I've sketched in green lines over some high-profile wheelwell pieces you might expect to have to trim, but they've been left untouched. And you can see the outer fender is completely stock as well.