Disclaimer: I can not guarantee that whatever paint you buy will match whats on your truck!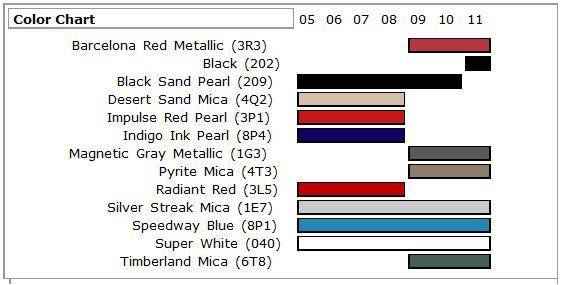 Make Note:
The color code can be located in the driver side door jamb. The code will have a C/TR in front of it. A typical code will look like C/TR: 1D4/FH13, and 1D4 would be the color code in this example. Click here for
Toyota paint code location diagrams and label examples.