I'm editing this initial post a little to make it more DIY friendly.
Background; I ordered a Grillcraft mesh piece a few days ago, which will be here on Monday. In the meantime, I wanted to get a head start on the grille so that it'll be done in plenty of time. Once the GC piece gets here, I'll be able to just install it and enjoy it, w/ a little less chrome surrounding it
And that was my main goal. To rid the grille of the chrome. I just didnt think it fit real well.
Heres the products that I used:
All DupliColor products. The Color code I used for Indigo Ink was 8P4. The trim paint is only for the center section if you're doing the satoshi step.
If you're doing a flushmount grillcraft, the "satoshi" step is optional. I didnt want to be able to see the oem center section behind the grillcraft, so I cut this part out. I used a fellow members writeup on this section. His thread is located here:
http://www.tacomaworld.com/forum/2nd...shi+grillcraft
Before I did anything, I removed the top weather stripping. Very easy step that only takes a minute to do. Once the grill is out, just squeeze the uderside of the clips and press them through. This is it, removed.
I started out by cutting out the center section of the grille. From there, I went ahead and sanded the chrome finish down. After trying a few different grits, I wound up using 150 grit paper since it made quick work of the chrome and didnt leave deep gouges. Fwiw, I also think it looks pretty damn cool, b/c after sanding, it gave the appearance of a brushed alum. piece, which I thought looked pretty trick
At this point, I did the "satoshi'ing" of the center section. Totally optional for the purposes of this writeup.
After that was all done, I was ready to get back to the project at hand. I used some lime green, 3M painters tape and taped up the inner section, corner faux mesh and around the outside of the area being painted. Take your time w/ this step, especially around the corner faux mesh, so you dont get overspray in there. After it was all taped up real good, I wiped the sanded chrome down w/ prepsol (not pictured in the first pic, but it should be available at your local pepboys, etc) and proceeded to spray 2 coats of DupliColor Adhesion Promoter. I did relatively thin coats. A heavy coat isnt necessary.
This only gave it a duller finish, as the AP goes on relatively clear.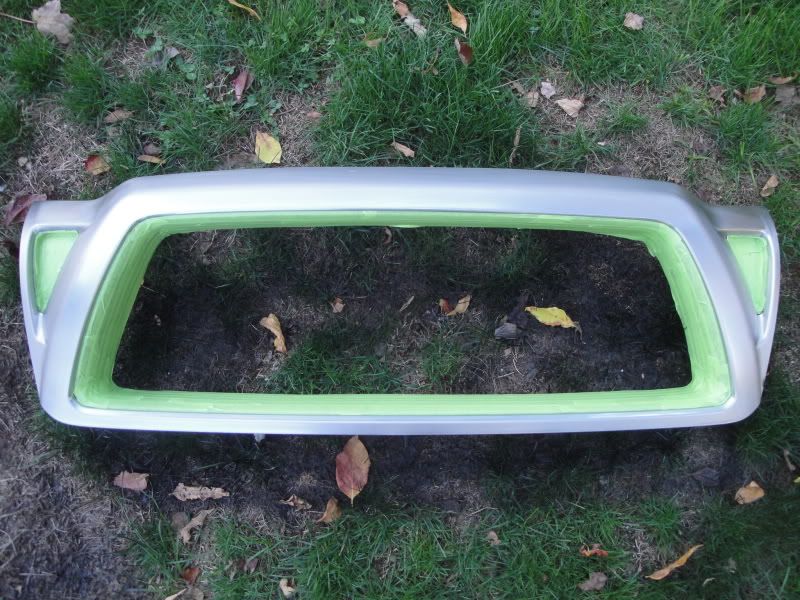 At this point, I was ready for some primer. 3 Coats of DupliColor Sand-able primer, all about 10 minutes apart.
This pic was halfway through applying the coats of primer.
I gave the piece about 50 minutes to dry (can of primer suggests a min of 30 mins) and went ahead and wetsanded the piece w/ 1000 grit ws paper.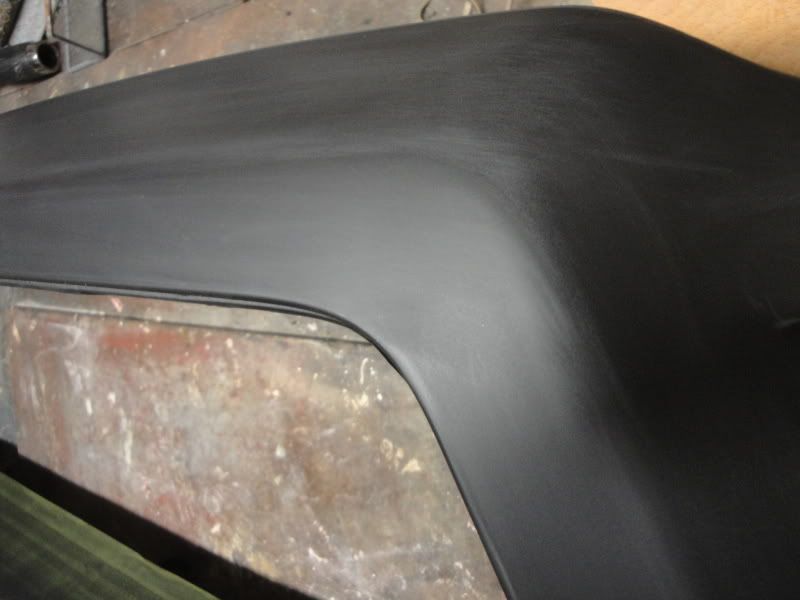 The piece is now super smooth and ready for the paint. I sprayed 4 initial coats, allowing 10-12 minutes between coats, then, let the 4th coat dry for about 1 hour. I wetsanded w/ 1500 grit paper, and then after it was all dry, went ahead w/ one last coat, a little heavier than the initial coats, but obviously not nearly enough to cause drips/runs/etc. Heres the last pic before clearing it.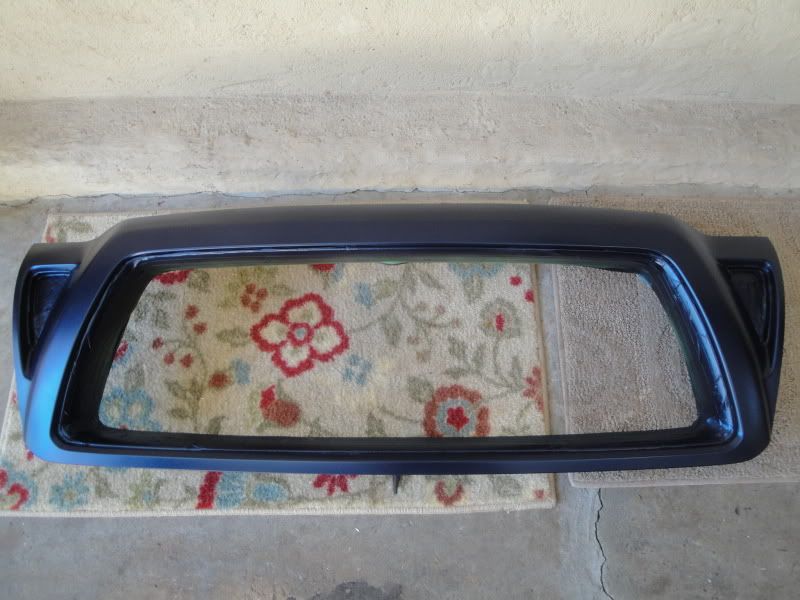 I let the base paint dry for a few days. Not necessary, but I had a lot going on. You should be able to spray the clear after a few hours of letting the base paint cure.
For the clearcoat, I sprayed 3 light coats to start, all 10 minutes apart. I sprayed a 4th coat, heavier than the previous ones. This really helps to give a much glossier appearance. Also, try to avoid letting the clearcoat dry in the sun. Shade, or indoors would be ideal. Sun can cause premature curing, resulting in some hazing of the finish.
Heres a shot after the clear has dried.
Now, heres a few pics of it installed and how it matched up to the oem paint.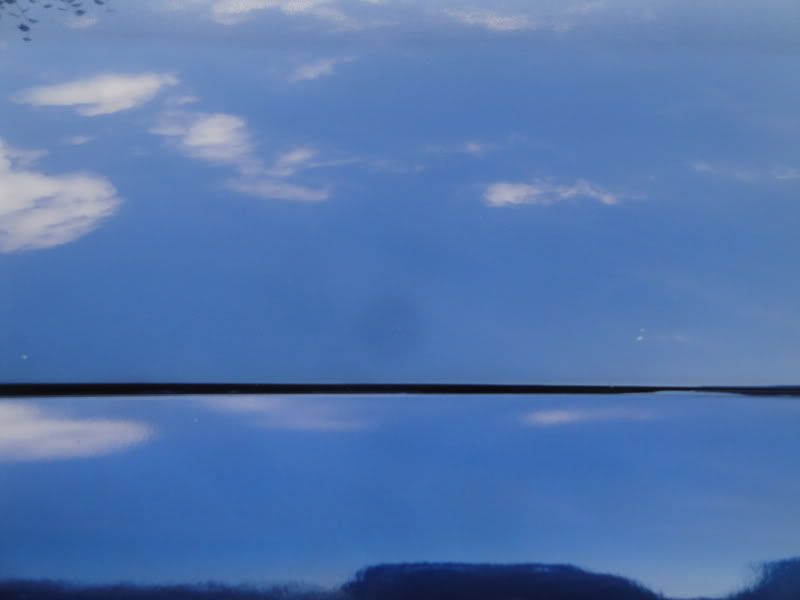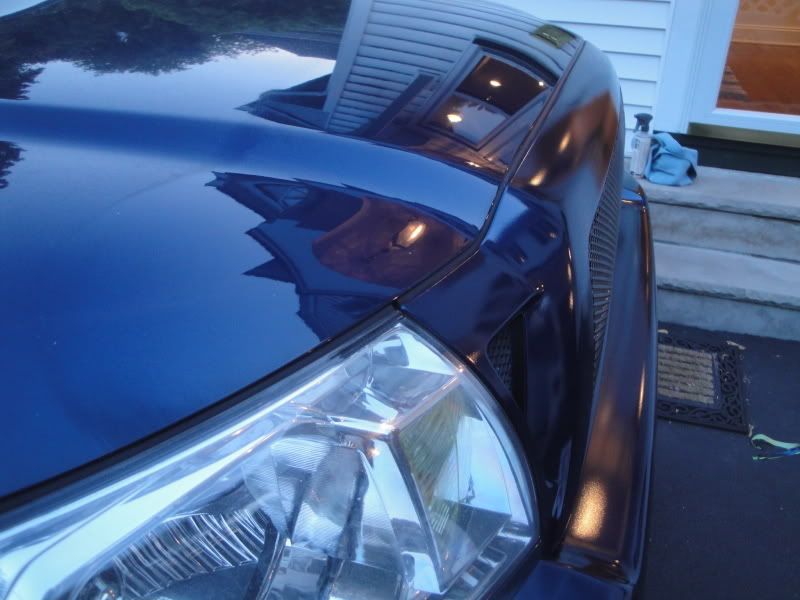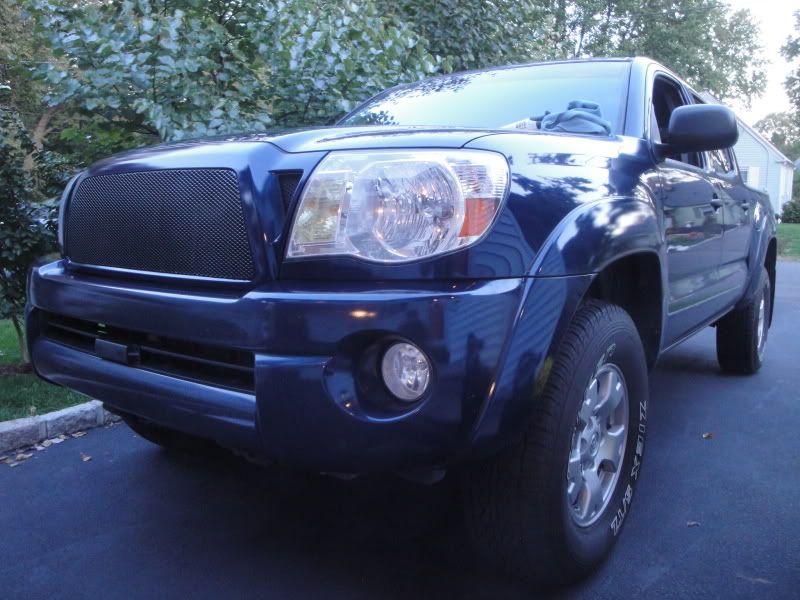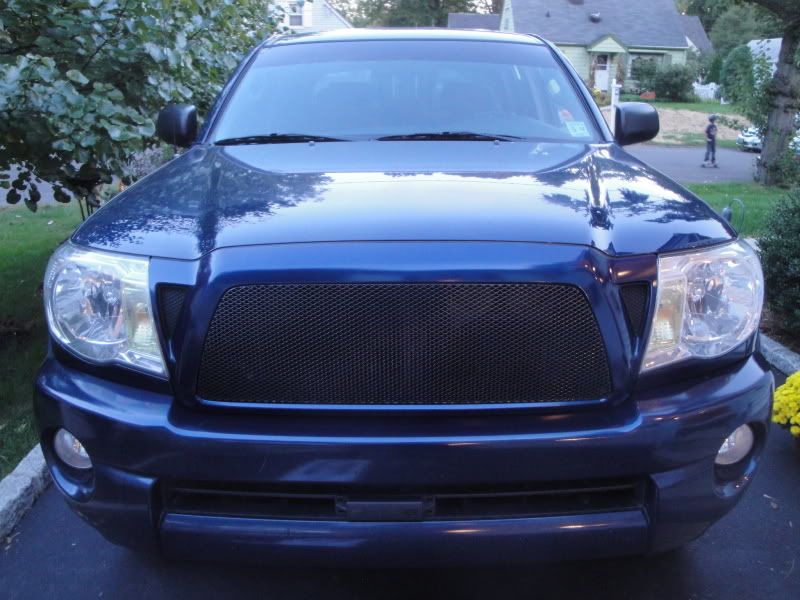 imo, I think it turned out great. It matches the front bumper Very well, and as expected, the hood has more gloss and clarity, but paint color is right on. I'll try to get more pics once the sun shows its face again, but I finished this evening about 6:15 and we have some weather rolling in, so I didnt get much sun to snap pics w/.
Let me know if you guys have any questions!!