After drilling threw my AC cooler trying to mount my hella 500's
I was able to find an aftermarket AC Cooler, recharge the system and mounted the hella 500's using the "satashi light bar" method mentioned in a thread on this forum.
I was told that in Maine you can't have more than 4 driving lights on at once (low beams and fogs) or (Low beams and Hella's) or if you have the fog light mod: fogs and hella's etc etc.
I kept the hella covers on for now as i plan on only using them from time to time, but i kinda like the look of the light shining threw the covers....not sure if it would be legal to have them lit up with the cover on AND the low beams and fogs....
Not sure if I like the look of the light coming threw the hella covers or not...it's growing on me....
Here is a pic with the hella's off:
And on: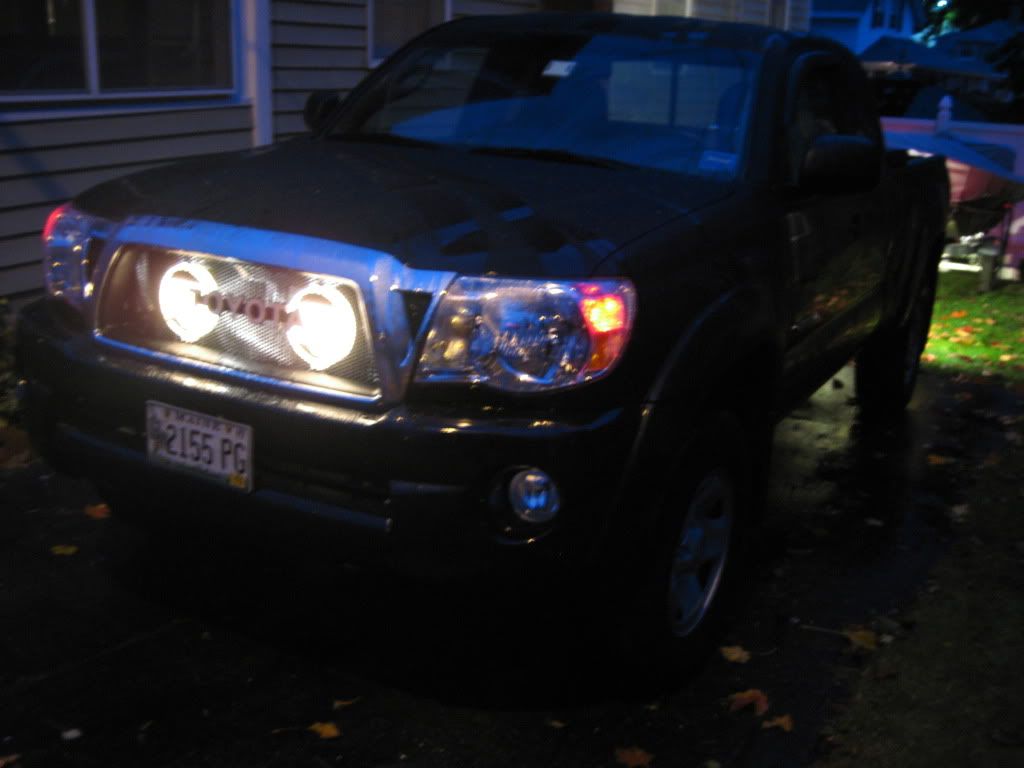 Mounted the switch right next to my back up light switch under the coin holder: