I am simply making a write up of MY install I just did it today my inspiration came from seeing SpaceMonkey install on his truck it was very nice. So here it goes.
First I removed the window roll down button panels for the drivers side and passengers and i removed my cup holder (6 speed) only.
Parts needed: 3m media carbon fiber vinyl di-noc. I bought 12inX36in on
ebay
for $22 shipped
Tools needed:
A good razor x-acto blade, flat head screw driver,Heat gun, PATIENCE is a must.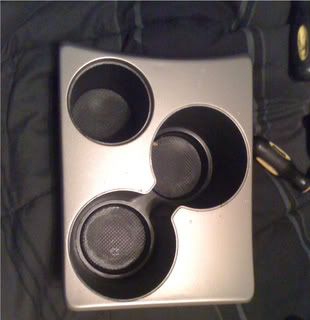 step 2
After taking the electronics out of panels, I washed the covers with soap and water and dried them off. I sprayed the panels with SEM XXX adhesion promoter to help bond. I don't think its required just makes it more permanent.
Next, I cut out a piece of the vinyl to fit the panel and layed it on top. I started working it from the inside to the out side. The HEAT GUN makes this easier to conform the vinyl. It likes the heat just not too much it will re activate and stretch until you get it how you want it SO TIME IS NOT IMPORTANT just be patient and work it till you are happy with the layout.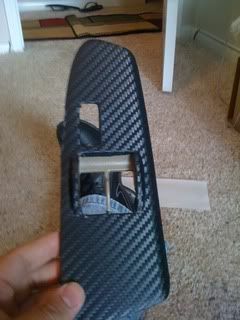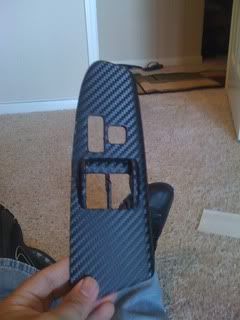 Back View: its ugly but it works!!!
Re assemble the switch and the first one is ready!!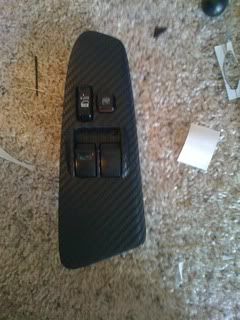 Passengers side is easier Again take your time and just make sure you have nice tight edges and no kinks.
This one i had to piece in a small patch just make sure you have the weave going the same direction and it will be un-noticeable.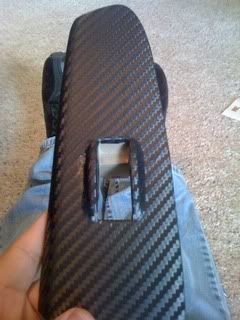 Best way to cut holes i found is in an X for the switch holes.
Ta-DAAA Your done with the Two sides.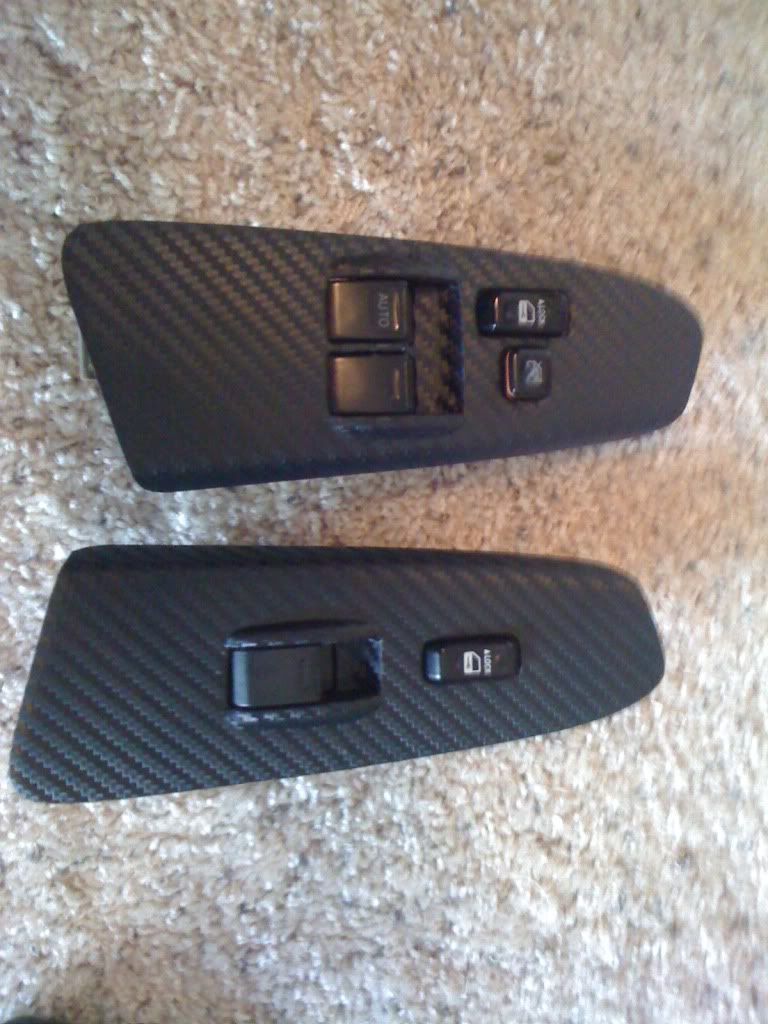 Last for me Today Cup holder.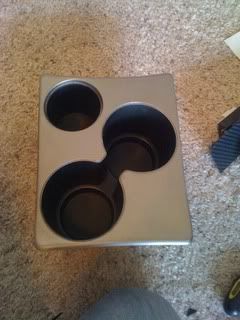 Cup holder is the Trickiest the Two big cup holder holes in the middle make it tough just be patient and take you time and use the heat gun to your advantage.
Do the out side edges first! cup holder holes cut them last!!!!!!
once you lay the vinyl and get the edges done. Cut the cup holder holes out, I call it the "PIZZA METHOD" use heat here to get the stretch you need to conform to the roundness of the holes.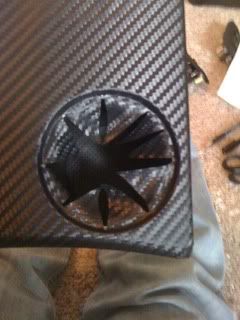 Big cup hole same as first just be patient and cut the holes like a "PIZZA"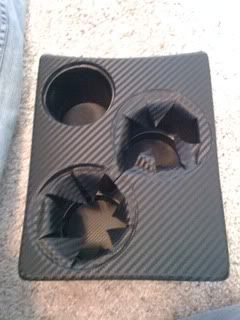 Lastly, A good sharp blade cut the circles while you press in the outline of the cup holder. Just Nice and steady.
ALL done now install:
Drivers side: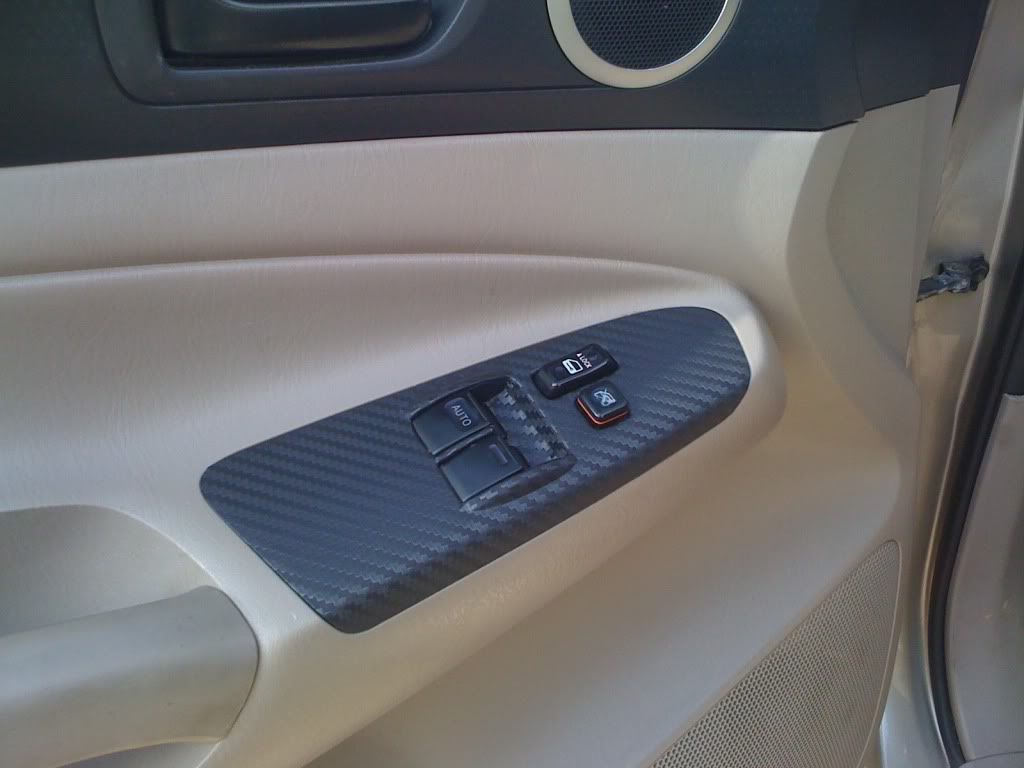 Passengers side: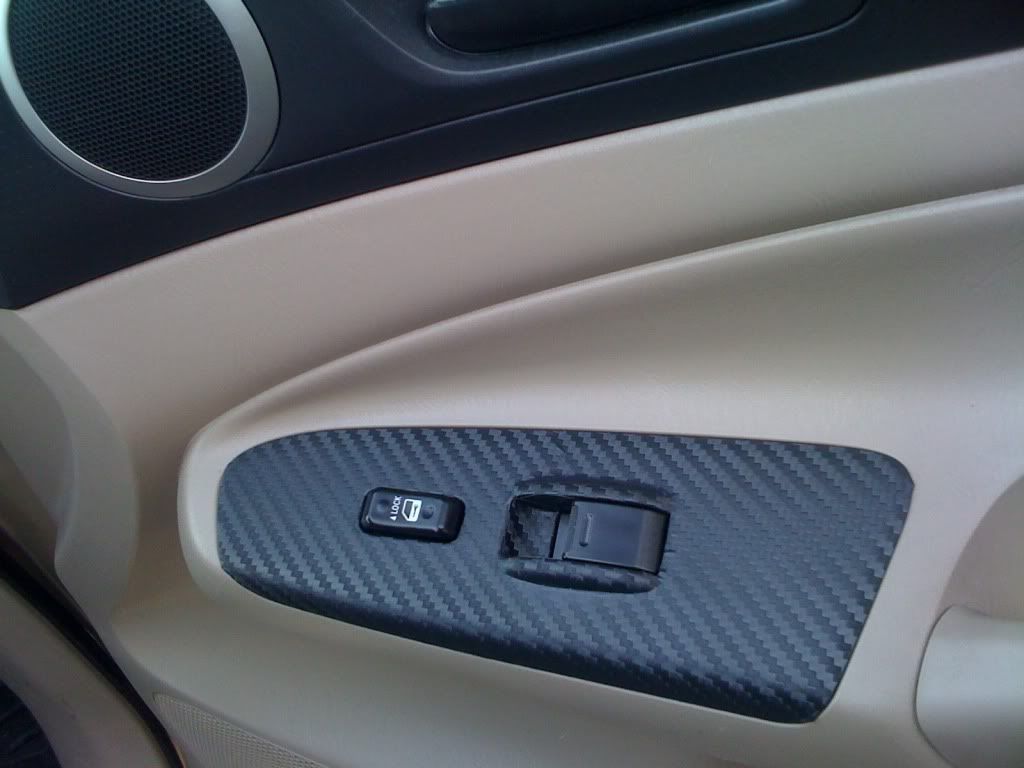 Cup holder:
overhead Console (updated 10/31/2010)
For the over head console i purchased 3m 94 primer it helps this vinyl STICK and i mean stick. Once you apply this with a q tip or a small bursh for the areas that have bends and/or you think might be the trouble places that might come loose. Once you apply it its not coming back off so be sure when you apply it that thats how you want the vinyl to be laid down.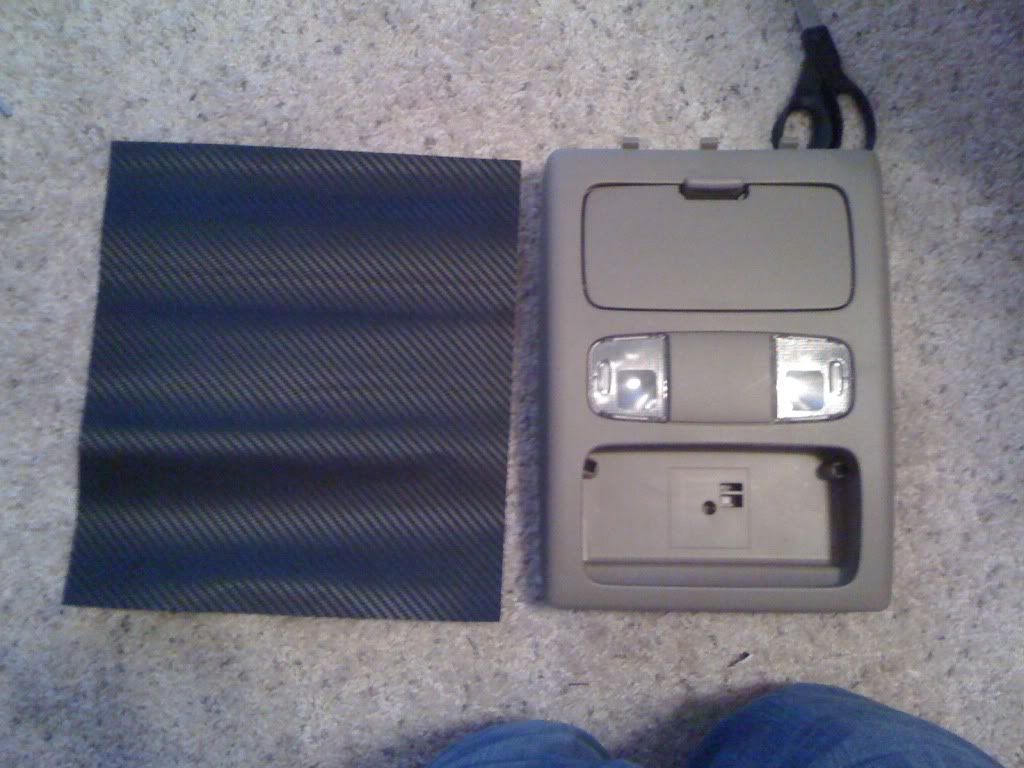 I put the sunglass door back on and decided to proceed with it in.
close up of my edges
first door cut out: Patience with the exacto knife to cut it straight.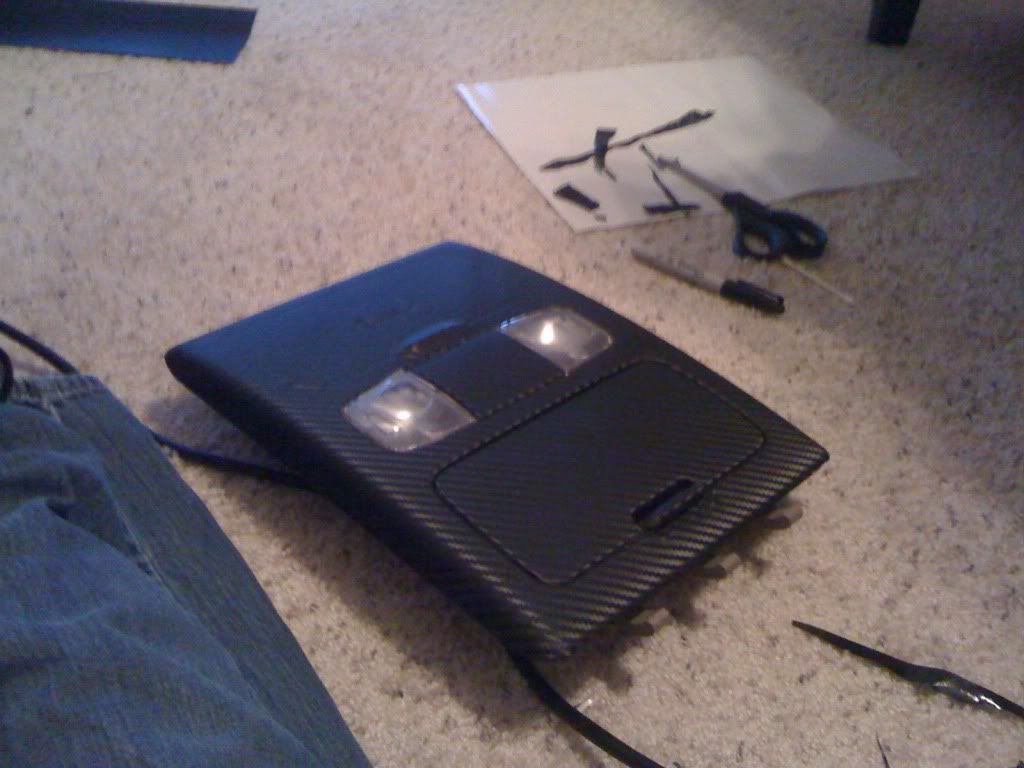 all done time to install.