Wow...Just checked the retail value on my truck, and Kelley says its still worth 25k retail. With a 20k trade. I only paid 21,500 for it last year with 39k on the ticker. Is Kelly that far off on the values?
2007 Toyota Tacoma Double Cab Pickup 4D 5 ft
<LI id=lni01 done5="40" done12="40" done20="40">Trade-In Value <LI id=lni02 done5="41" done12="41" done20="41">Private Party Value <LI id=lni03 done23="11">Suggested Retail Value <LI id=lni04 done5="42" done12="42" done20="42">CPO Value <LI id=lni05 done5="43" done12="43" done20="43">Photo Gallery <LI class=hideForSpanish id=lni06 done5="44" done10="8" done12="44" done18="8" done20="44">Cars For Sale <LI class=hideForSpanish id=lni07 done5="45" done12="45" done20="45">Compare Vehicles <LI class=hideForSpanish id=lni09 done5="46" done12="46" done20="46">Blue Book Review <LI class=hideForSpanish id=lni10 done5="47" done12="47" done20="47">Consumer Ratings <LI class=hideForSpanish id=lni11 done5="48" done12="48" done20="48">Find Your Next Car
For Sale Near Wilkes Barre
2007 Toyota Tacoma Double Cab
Total Listings Near Wilkes Barre:13
Below Blue
Book® Value*:9
Find a Deal
*Suggested Retail Value
BUY A USED CAR
On Blue Book Classifieds™
Select Make...AcuraAlfa RomeoAudiBMWBuickCadillacChevroletChryslerDaewooDa ihatsuDodgeEagleFordGeoGMCHondaHUMMERHyundaiInfini tiIsuzuJaguarJeepKiaLand RoverLexusLincolnMazdaMercedes-BenzMercuryMINIMitsubishiNissanOldsmobilePeugeotPl ymouthPontiacPorscheSaabSaturnScionSmartSterlingSu baruSuzukiToyotaVolkswagenVolvoYugo Select Model...4RunnerAvalonCamryCelicaCorollaCressidaEch oFJ CruiserHighlanderLand CruiserMatrixMR2PaseoPreviaPriusRAV4Regular CabSequoiaSiennaSolaraSupraT100 Regular CabT100 XtracabTacoma Access CabTacoma Double CabTacoma Regular CabTacoma XtracabTercelTundra Access CabTundra CrewMaxTundra Double CabTundra Regular CabVenzaXtra CabYaris City 25 Miles 50 Miles 75 Miles 100 Miles 150 Miles 200 Miles Near ZIP
To View Ads, Click

Shopping Tools
Find The Right Car
Compare Used vs. New
Under $5,000 $5,000 to $10,000 $10,000 to $15,000 $15,000 to $20,000 $20,000 to $25,000 $25,000 to $35,000 $35,000 to $45,000 $45,000 to $55,000 $55,000 to $65,000 $65,000 and up I don't care New Cars Only Used Cars Only Both New and Used Sedan Coupe Convertible Wagon Hatchback Pickup Crossover SUV Van/Minivan Luxury Hybrid
To View List, Click
View Another Vehicle
Select Year...2010200920082007200620052004200320022001200 01999199819971996199519941993199219911990 Select Make... Select Model...
Or Search by Category
Or Change ZIP Code
BLUE BOOK® SUGGESTED RETAIL VALUE

Close
Suggested Retail Value
Kelley Blue Book Suggested Retail Value is representative of dealers' asking prices for a used car, and the starting point for negotiation between a consumer and a dealer. This Suggested Retail Value assumes that the vehicle has been fully reconditioned and has a clean title history, but has not been certified in accordance with any Certified Pre-Owned (CPO) program the automaker may offer (for which it may or may not qualify, according to factors such as vehicle age and mileage). This value also takes into account the dealers' profit, costs for advertising, sales commissions and other costs of doing business. The final sale price will likely be less depending on the vehicle's actual condition, popularity, type of warranty offered and local market conditions.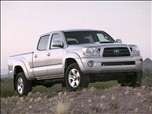 More Photos
Condition

ValueExcellent
$25,720
Suggested Retail Value Assumes Excellent Condition More
Close