I posted this at the end of someone elses thread, but I figured I should make sure noone missed it so here you go.
Ok so this whole Max AC thing has been pissing me off so I found a very simple solution... you dont even need to remove the controls from the truck. All you need is a hot glue gun, a pack of fuse taps from radio shack and about 10 minutes
First, pull off the temp knob, and notice that there is a little stopper thingy on either side of the hole for the light to illuminate the arrow. What we're gonna do here is make that little stopper just a little bit longer so that when you turn the knob all the way to cold the max AC detent isn't reached...
I used a simple fuse tap from radio shack (make sure you get the ones for ATC fuses as they are larger than the mini's). You can see in the pic below how I cut a piece off of it. I used a pair of snap on cutters.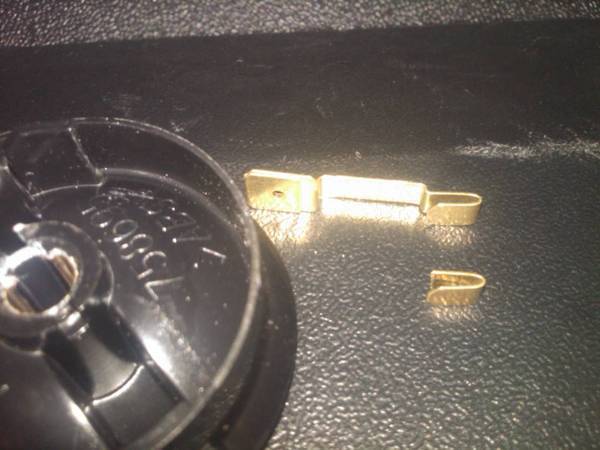 What you want to do is slip the piece you cut off over the end of the stopper so it makes it about an 1/8" or so longer to keep the knob from turning all the way. What I did to make sure it turned the proper amount was to slip it on the stopper piece and pop the knob back on and turn it to see how much if any adjustment was needed. Just make sure you don't lose the part inside the heater controls...
Here's a pic of mine after I tested it:
Now all you have to do is add a little hot glue to the INSIDE edge of the stopper ( if you get glue on the outside, the knob wont be able to turn) and a little glue on the top to fill the space between the original stopper and the piece we've added to make sure it cant shift back and allow the knob to turn all the way. Here's a pic: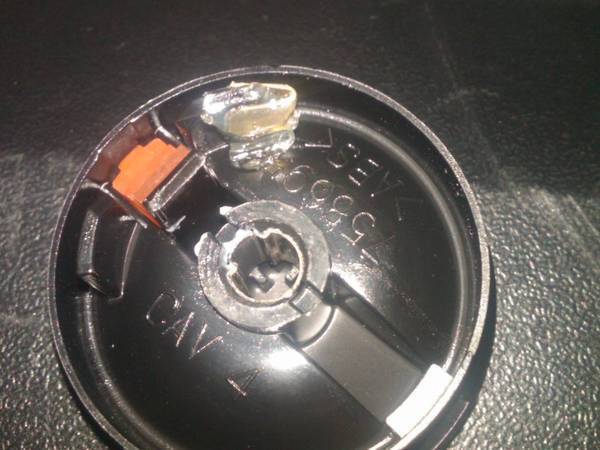 And another from a side angle: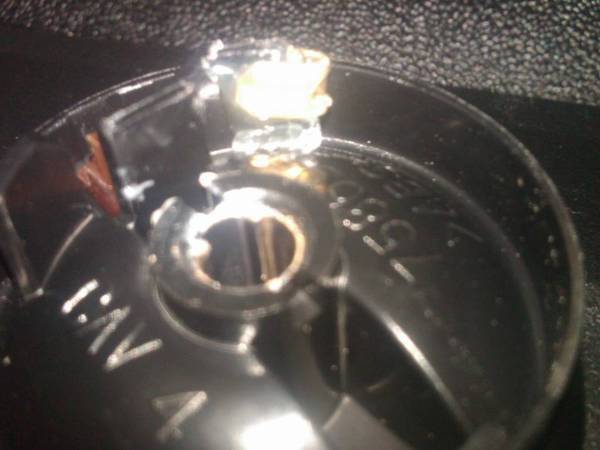 Hope this helps anyone else who has the same frustrations regarding the "defroster logic" we're all stuck with in a newer tacoma. Feel free to PM me if anyone needs any further explanation or help doing the mod. Also on a side note, this works great with the defroster mod which has finally been figured out for 09 and 10 trucks...Check out Post @157 from
fohlkmann
in this thread:
http://www.tacomaworld.com/forum/2nd...defrost-8.html
Finally we can have control of our AC back.