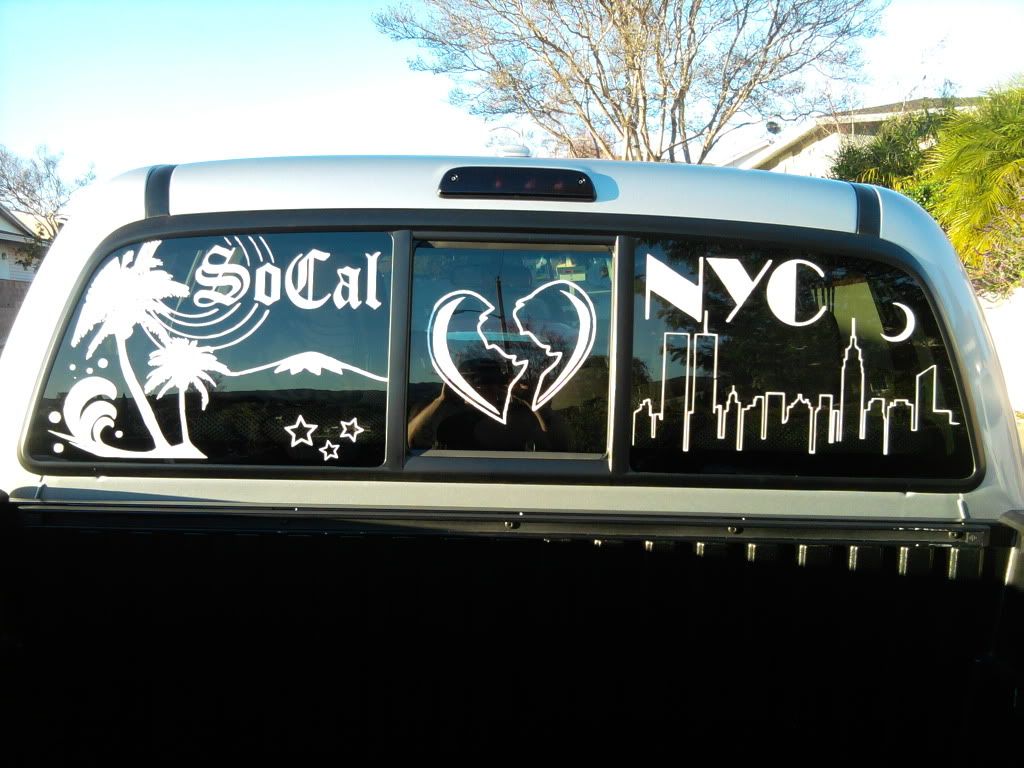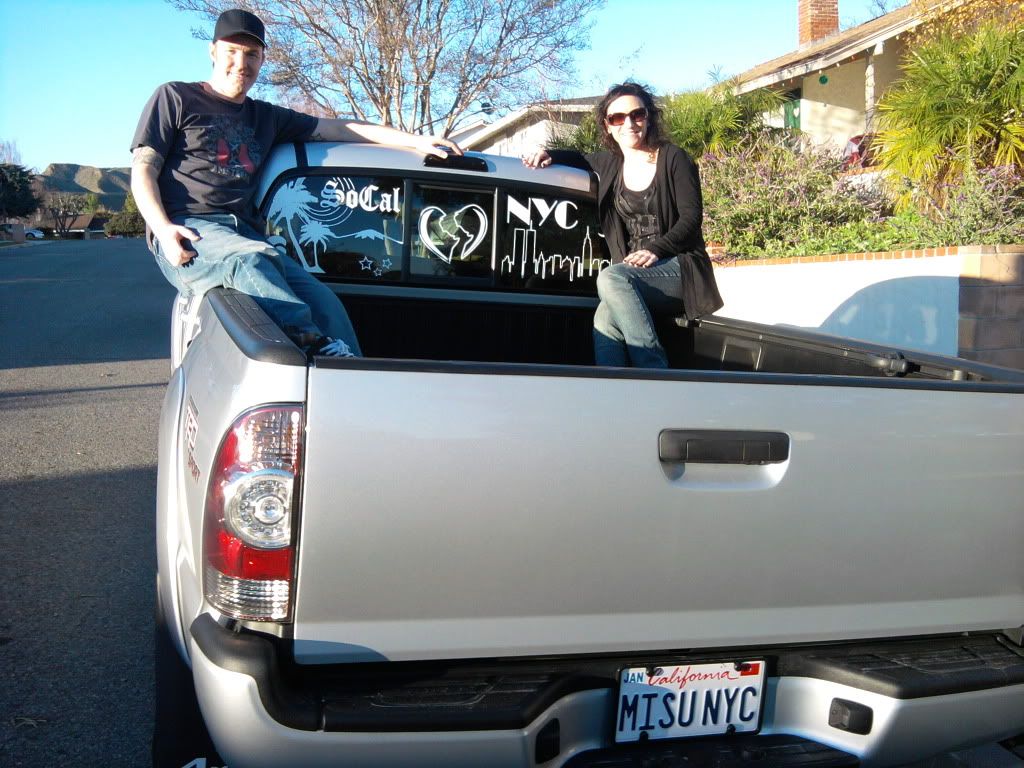 The story here should be obvious, I left my hometown NYC for SoCal 9 years ago. I love both places so much, I love NYC and it's nightlife, but you can't beat SoCal as far as hot-rod culture, state 4x4 parks, the weather, etc. I love living here in California but I am forever broken-hearted!
I want to thank everyone on the forum for buying advice, satoshi grill mod advice, and pointing me towards the state 4x4 parks.
the cute girl in the photo is my sister-in-law, she is the graphic artist that helped me design the decal.
i know this cat that makes decals real cheap, based on a .jpg or .bmp file. i read thru the forum rules, i hope i am not violating anything towards the vendors. he is at:
bookersign42@yahoo.com
.