I ordered an UltraGauge the other day (self-gifting
). Here are a few observations I've made already:
It arrived in 2 days - Good!
It's surprisingly small (~2"x 3" x 1/2"), but very readable - Good!
The gauge delivers dynamic data in real time - Good!
It comes with a window mount and that's probably easiest, but I plan to mount mine in front of my shifter in the console on the dash.
You need to be able to get to the back of the gauge frequently (to scroll through dash and update info (tank refill etc.)
Calibration for tire size required (good idea always) especially with larger tires etc.
Engine Size (3.96 Liters) and fuel tank (21.1 Gal) need to be set-up in gauge.
Any calibration/set-up info is lost if gauge is unplugged.
Cable does not detach from gauge which may complicate discreet cable routing.
Interactive website (http://www.ultra-gauge.com/start/) is required part of set-up and consists of a quiz and times-out as you gather required data so remember your answers. You'll be required to get data from the device to complete the online set-up.
The online set-up needs to be completed to generate the "Rebate" form.
Rebate requires (1) packing list, (2) Rebate form, (3) Safety Disclaimer, with the latter two signed.
Rebate documents can be submitted via email, but requires scanning originals.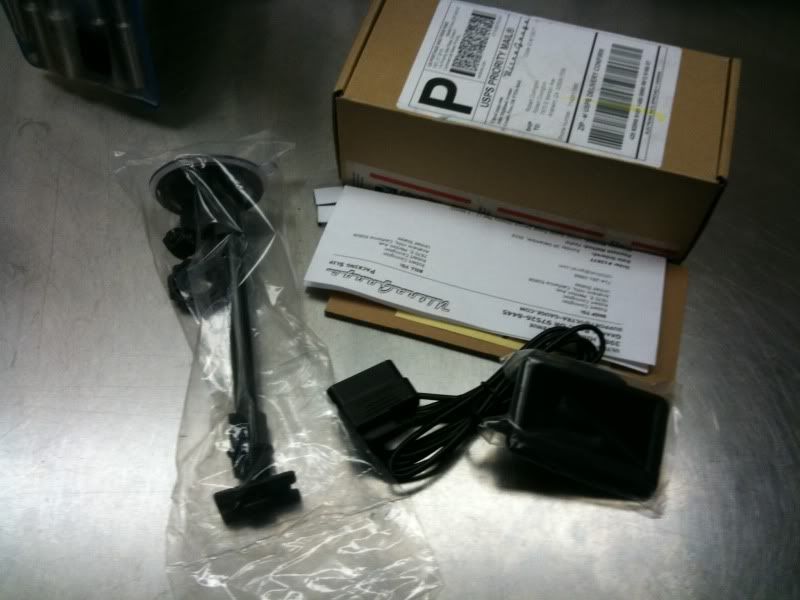 Small plain brown box arrives via Priority Mail (Viagra?). Just the gauge and windshield mount. No printed "directions" except a warning note directing you to the online set-up where you can also access the User Manual.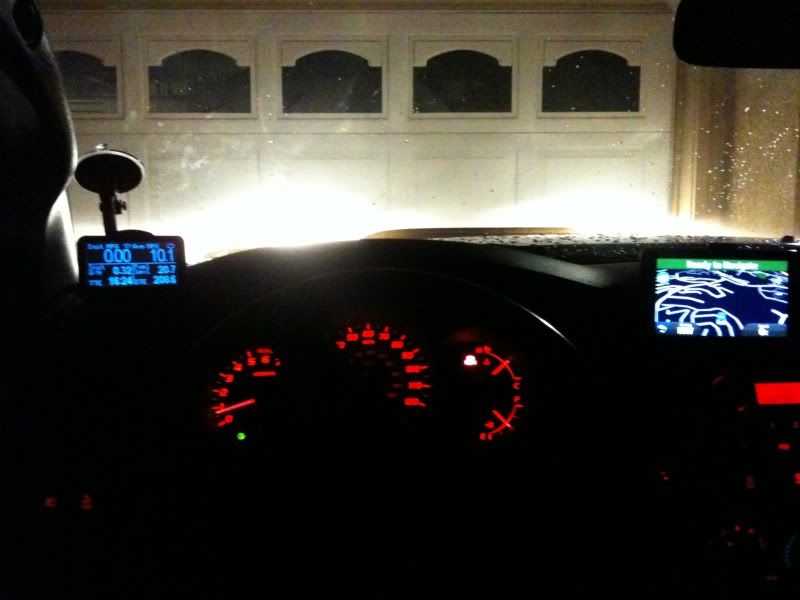 I like it on the left corner of my windshield for access, and the OBDC II plug is under dash above left leg. Wherever you mount it, make sure you can easily get to the back of it.
You can put any of the gauges in any of the fields, but this page has my interest. I'd pay more for a graphically-rich representation of Inst MPG so I could train my foot to be light on the pedal. As you can imagine, the number varies from 0 - 90 MPGs as you coast, leave a stop sign, etc., so it's almost useless except to remind you of your bad behavior. The Avg on the right should be your gas pedal report card per tank.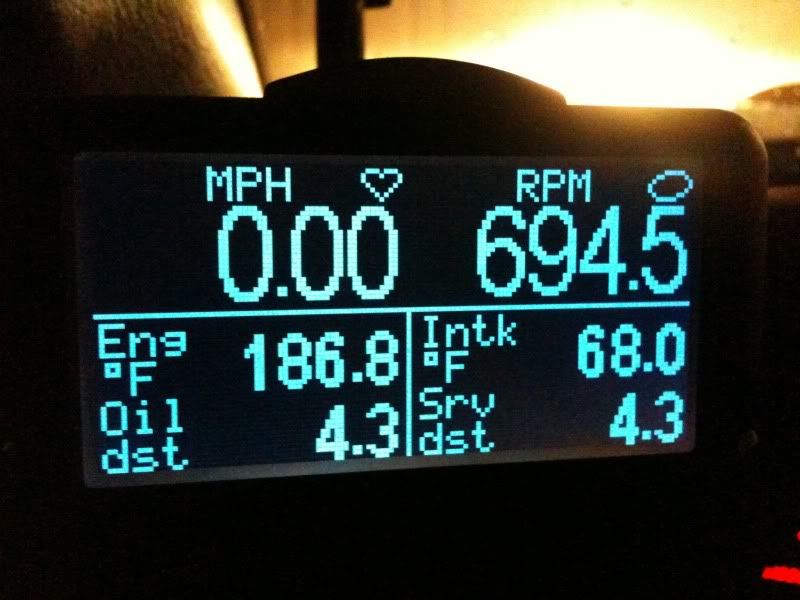 Lots of good data here too. Nice to know when another service or oil change is coming due. Speedo & Tach are redundant, but captivating. There's a whole 'nother page of stuff. All 3 pages can be scrolled through by reaching behind and pushing a button on the back of gauge.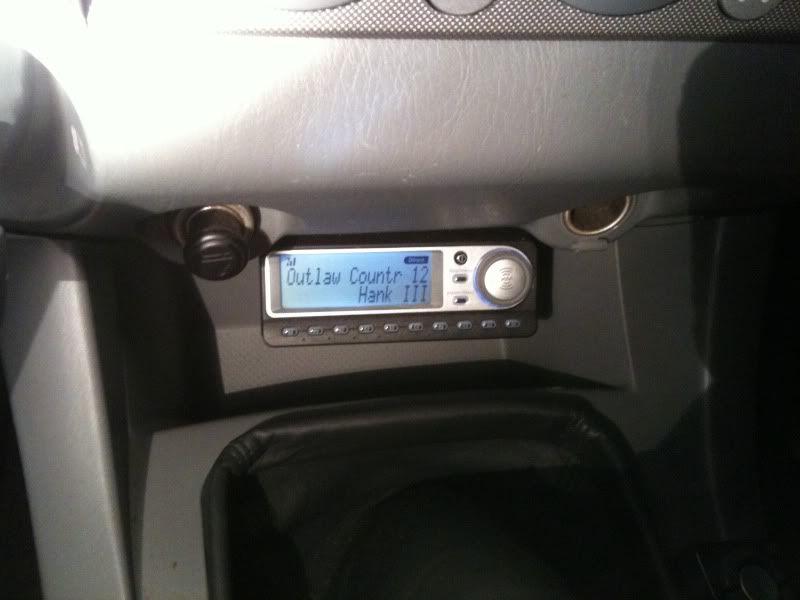 There's enough room for the UltraGauge down here if I scoot the XM over. I'm thinking to make a simple panel and Velcro both to it.
In summary, I like my newest addition. I'll love looking at the updated statistics when I'm on a big trip.
RZ Rob