So about 6 months after I bought my truck I noticed some paint flaking off in little round circles. only two or three spots so i figured something happened and I could just use some auto detail paint to spot fix it.
then I noticed a few more show up and started to get worried. talked with a few buddies and an auto painter. they all though it looked like the paint was just flaking right off. the auto painter said it looked like something got on the hood before it was painted as the paint is flaking off straight to the metal.
so i took it in to the dealership two weeks ago to ask the service guys to look at it and see if i could get it fixed through my extended warranty. less than 24,000 miles on my taco. So the service guy took some photos that he admitted looked crappy and said he usually uses a different camera that wasnt there. he said he would send them to toyota and have them look at them. I said thanks and he said he would call me when he found out.
so today I called b/c I had not heard from them yet. Of course they told me that toyota thinks it is from something that dripped onto my hood and they couldnt help me. I asked them how they knew without looking at my car. He told me that the regional manager could look at it when stops by again in a month.
I mean first he couldnt even call me to tell me he cant help. Second, how do they know how it happened from his shitty photos? Third, he kept telling me how when he first saw the truck he said it looked like some solvent dripped on my hood. Like he is an auto paint expert?? i live in iowa, park my truck outside, solvents do not fall from the sky here. and its showing up all over the hood not in one spot.
so i took some photos and they are below. it seems clear to me the paint is cracking off straight from the base metal. it isnt coming off in layers and I can see the cracks coming from the original round circles, now it looks like a mess and I dont wash, wax, or buff the hood of my truck b/c i dont want to make it worse.
anyone else have a problem like this? or any advice? should i get this looked at by someone else like a different toyota dealership?
here is about 6months after spots appeared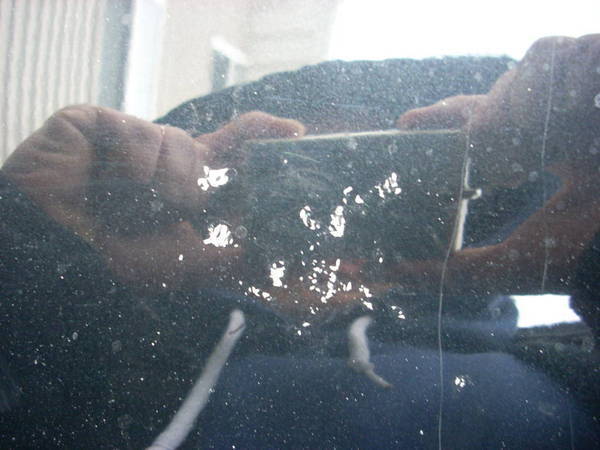 this is how it starts