Well I figure if Im going to start wheeling with the forum members I might as well be able to communicate with the convoy...also if I get bored I can chat on the drive home from work.
Parts used:
-Uniden pro520xl: I grounded it to the cab under the center console and ran direct power to the battery.
-Firestick II 4'
-Radio shack coax
-Radio shack antenna mount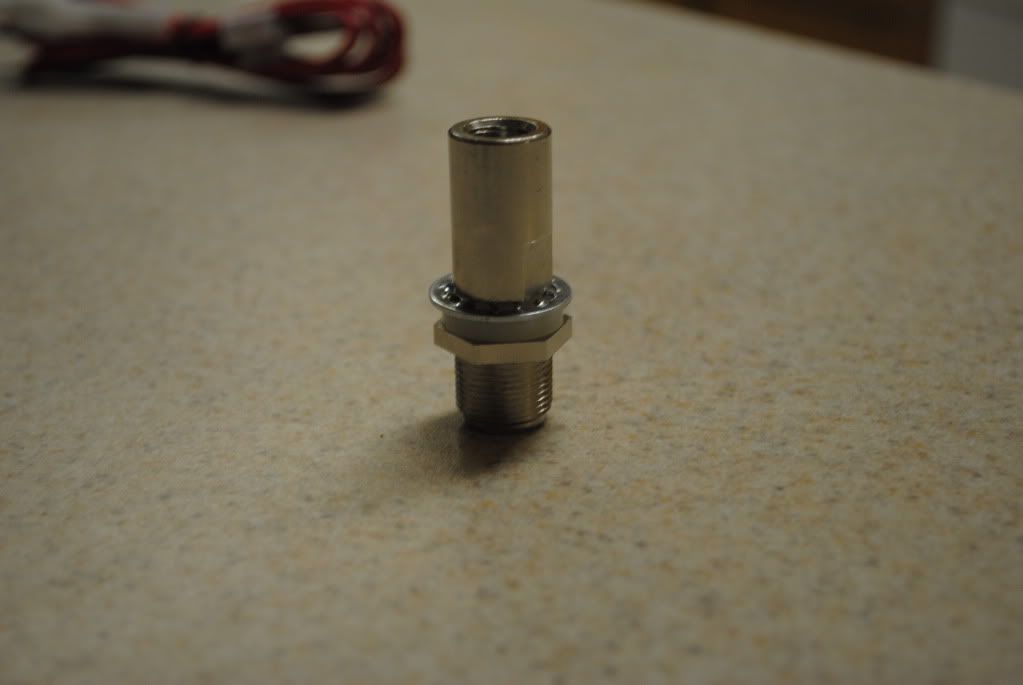 -Homemade antenna mount
-(waiting for for my spring mount to come in)
I decided to take advantage of my truck being totally gutted to run my coax and other wires needed for my cb. WHY was it gutted you ask?
So it looked like this for a bit
I also took this time to seal the rubber grommets in the cab. There are about 12 of these throughout the cab.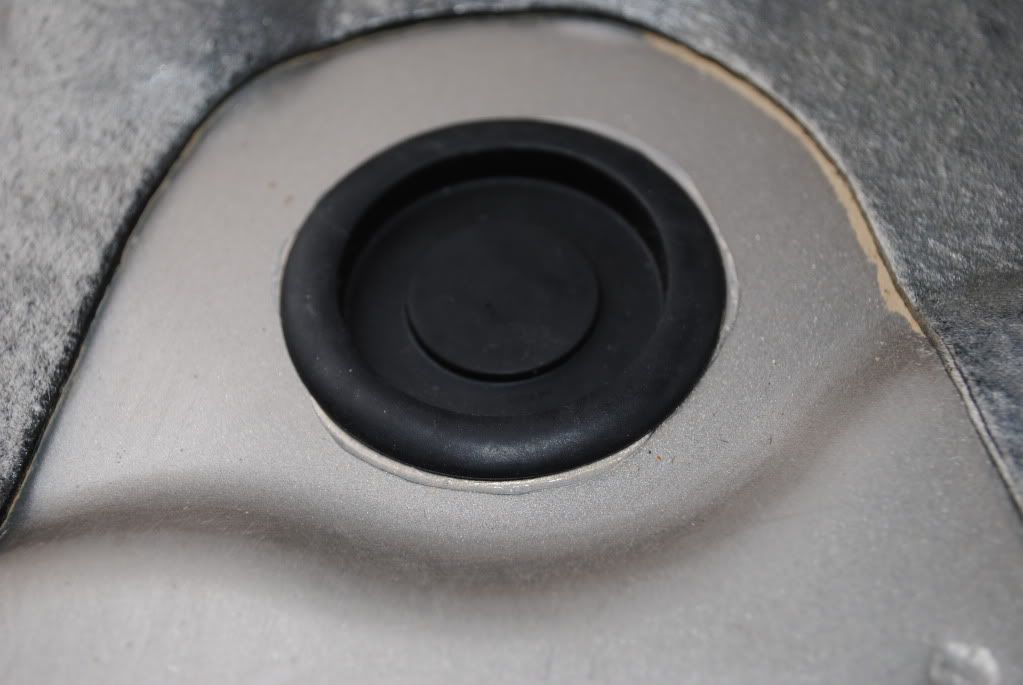 Thanks to Oswego for helping with
his write up
To run the coax I drilled a hole in the center of the bed wall, I also used a grommet to protect the cable.
Ran it down the frame and into the cab via the center grommet under the back seats and sealed it with some silicone. (yes there is space under there so the cable is not smahed or kinked)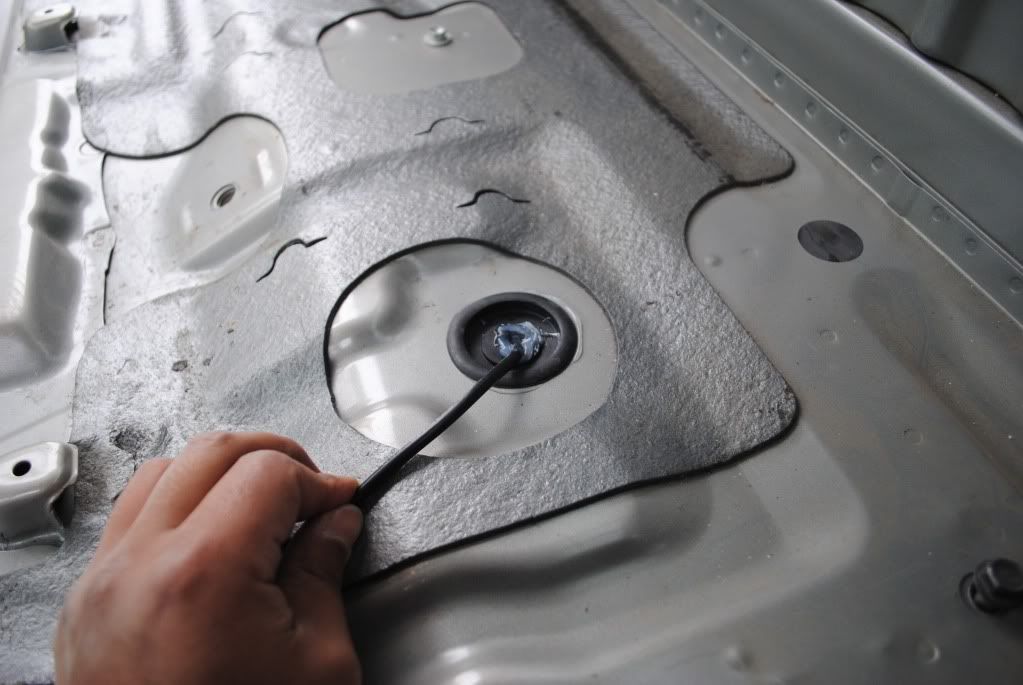 Then around the storage compartment area and up towards the center console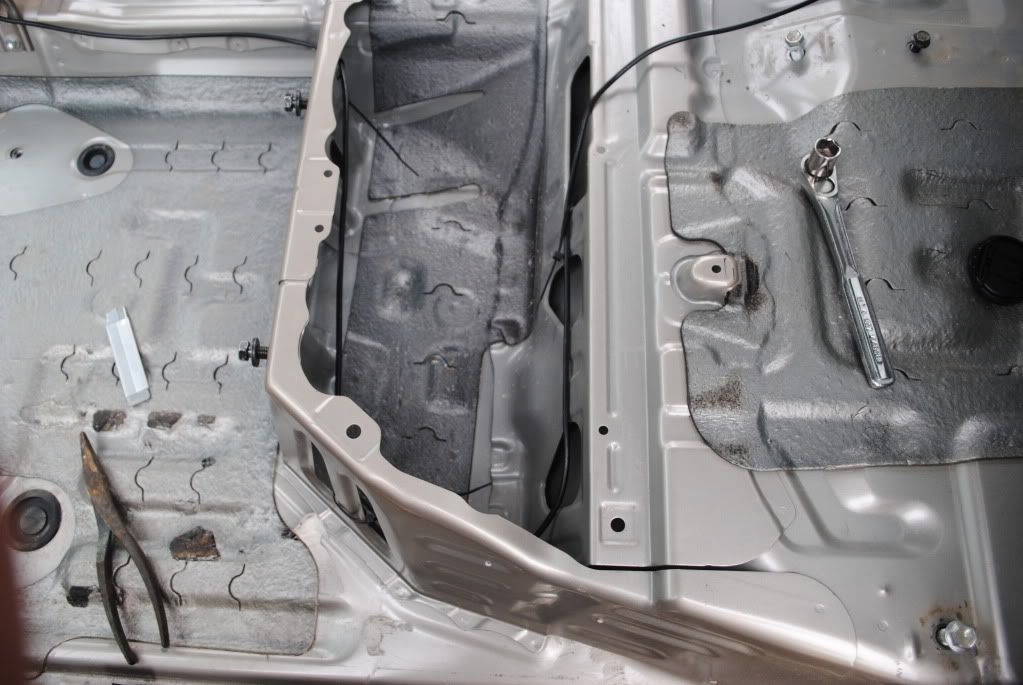 Then re installed my interior.
I thought I mounted my CB in a different/cool spot so here it is. The CB speaker sticks out about half ways so it is easy to hear.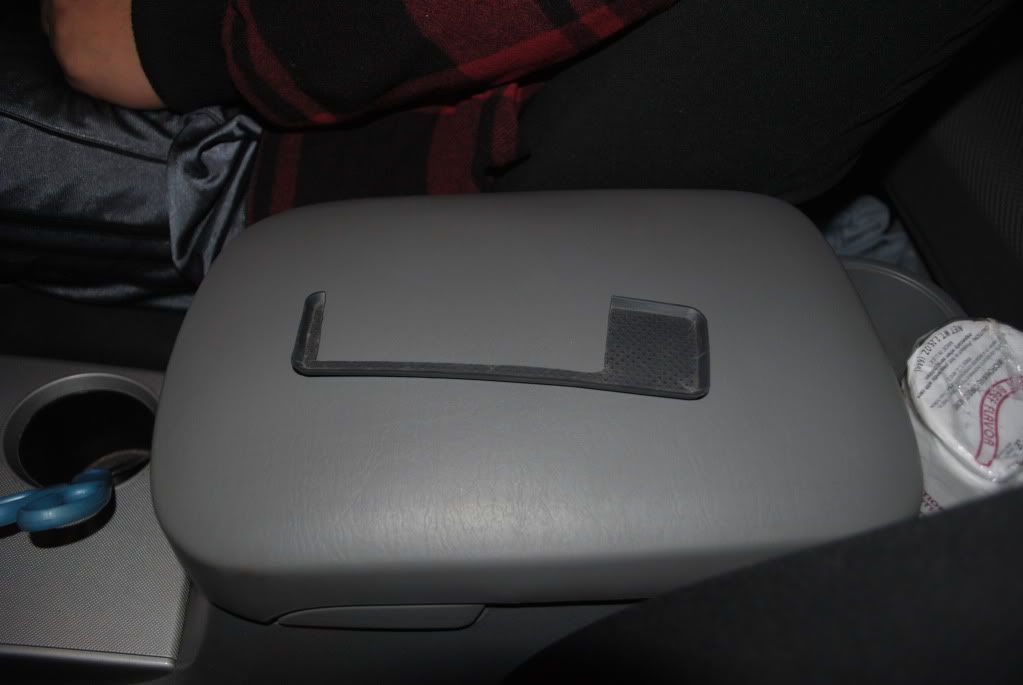 Not wanting a mount from radio shack I made my own. Also not wanting to drag out the welder to tack the bolts to lock them from rotating, I opted for a more fun way...to me. I call it super soldering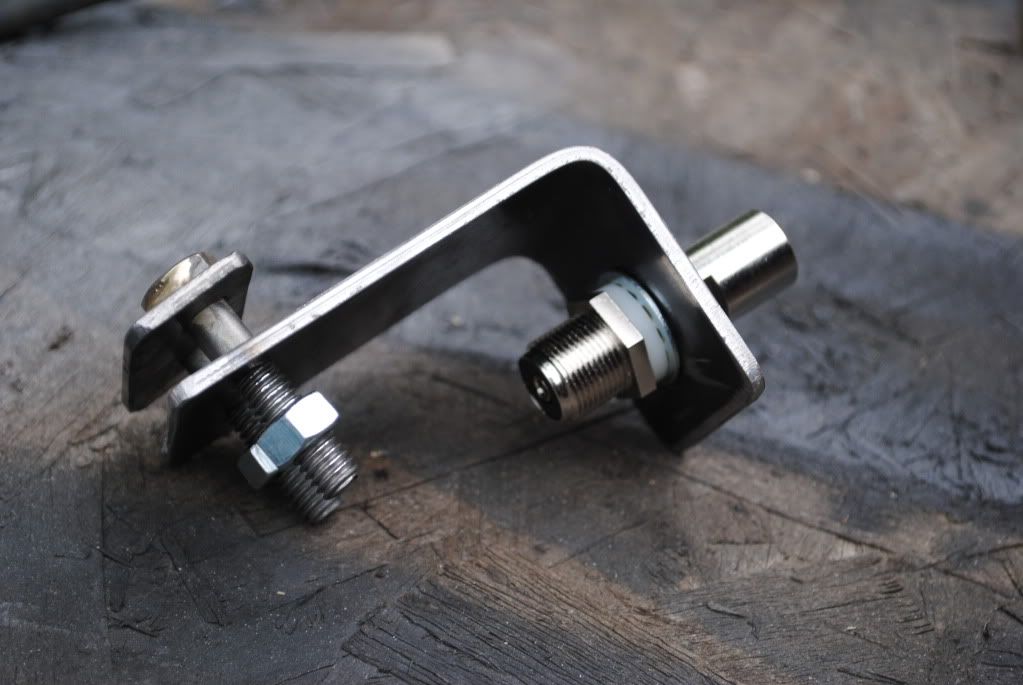 OR
So there it is, what ya guys think about the location? Not really a write up but I figured I'd share
. My SWR meter should be coming in soon so Ill be able to tune it! I realize I posted many pics...Im not sorry haha