Hi all,
New here, but been lurking a lot since I bought my truck new last Aug. Great site, and thought i'd try to give back a little. Just had my lift put on yest. Here's the b4:
I went with
Toytec
's BK0510 kit. It's the eibach front coil, 5100, and 2" AAL, and the spacer for the lean. I had them set it up on the lowest groove in the front shocks. This gave a smidge over 1.5" of front lift. The rear is measuring 3" right now. I figure it might settle some. Here is how it turned out: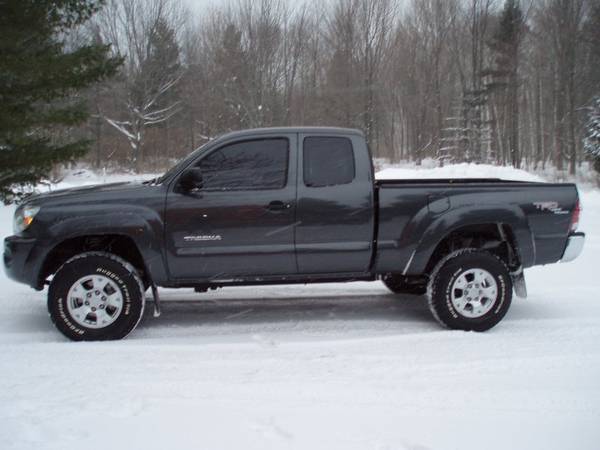 A few notes: Truck has '1k miles on it so I was very nervous. Kit delvd was $681. Price for local shop to install was $475. It took them twice to get it aligned so it would track right, but now it drives nice. Firm but not harsh. I'm happy and would do it over again in a heartbeat.
Yes, I know the tires are stock, but i think it looks ok for now. Yes, I know i could have had the tsb, but it would have been a logistical pia.
Thought this might help some1 and add another data point. Carry on....