My 94 F150 held nearly 36 gallons of gas with no extra gas cans. The Tacoma holds a paltry 21 gallons of gas. So I decided to add 3 cans. I wanted NATO cans. They've gotten hard to get as more states have adopted the CARB restrictions. But they're possible to find.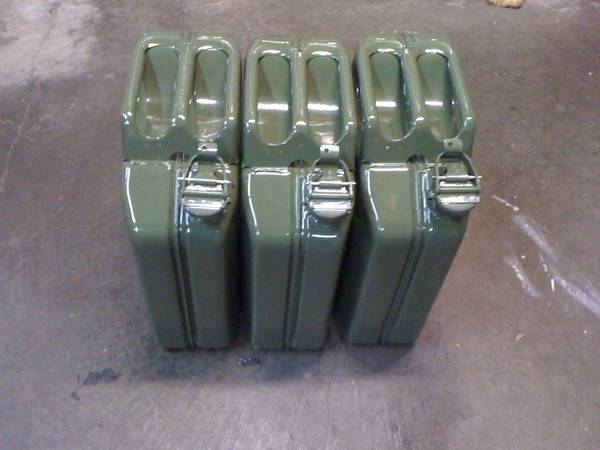 Mounting rubber feet on both sides of the center can so they won't rattle together.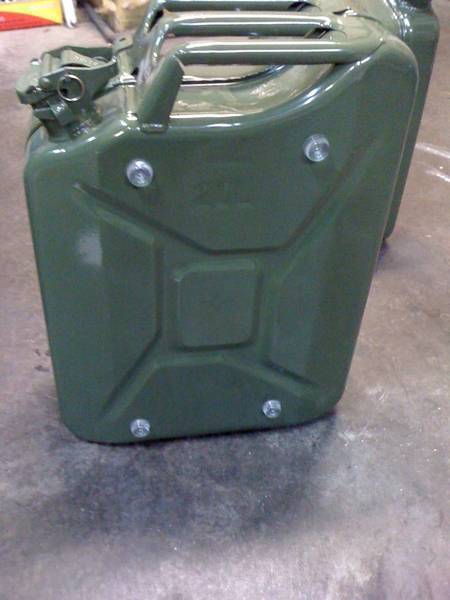 Lots of guys are running elaborate steel cages, but I want to keep it simple and also be able to use the bed for other purposes if I remove the cans. So I'm going to mount them at the front of the bed using these eye-bolts and parts: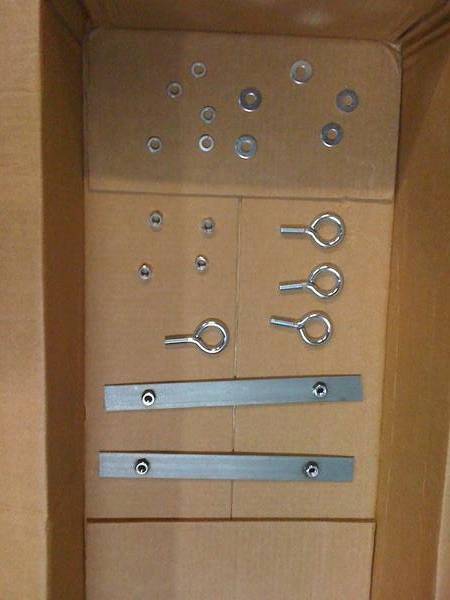 The steel strips will become backing plates, and are used as a template to drill holes in the front of the bed for the eyebolts: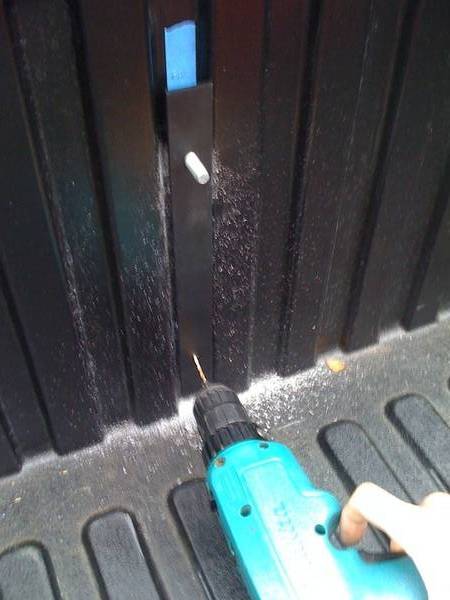 and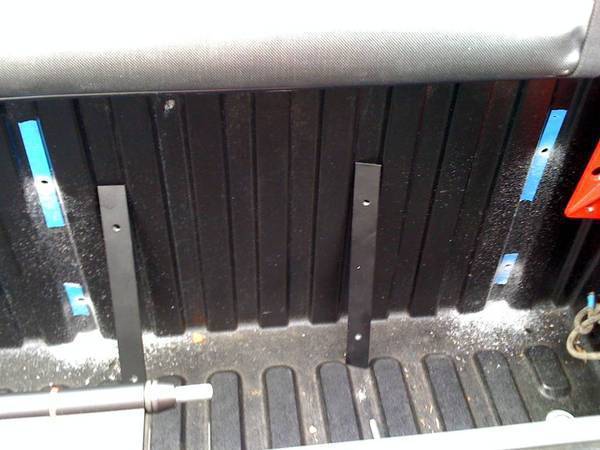 Not shown - the nuts are welded onto the backing plates.
There's not much space for fingers between the cab and the front of the bed. We use some threaded rod (NOT a bolt with a head!) to fish the backing plates into position from inside the bed: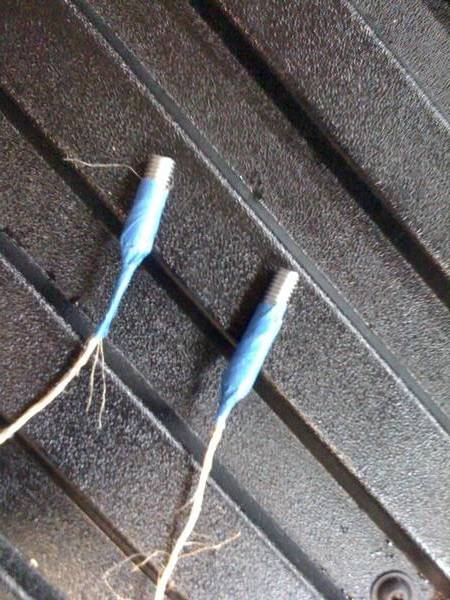 and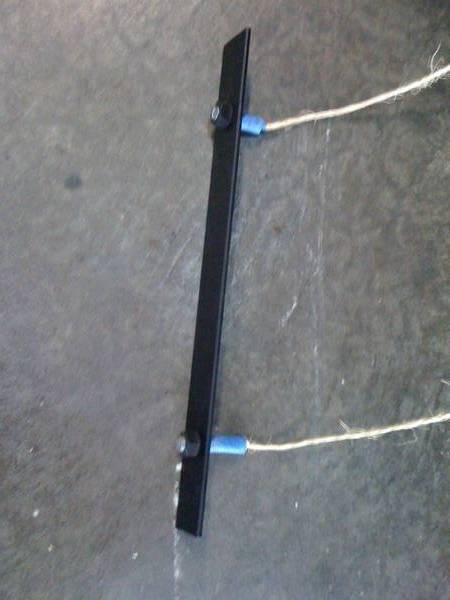 and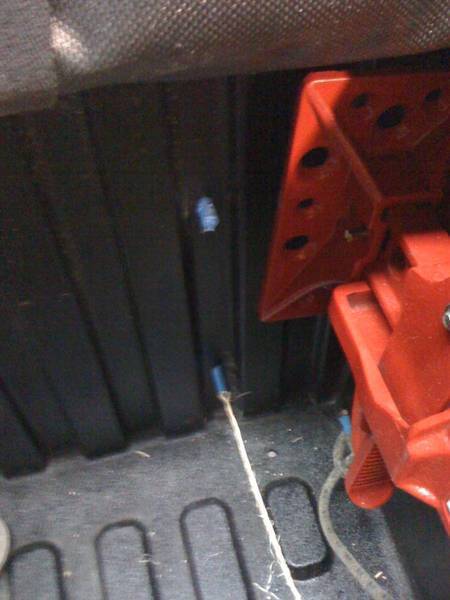 Temporarily put a nut snugly on one of the threaded rods to hold the backing plate in position, while the other threaded rod is removed and the eyebolt is threaded and tightented into position.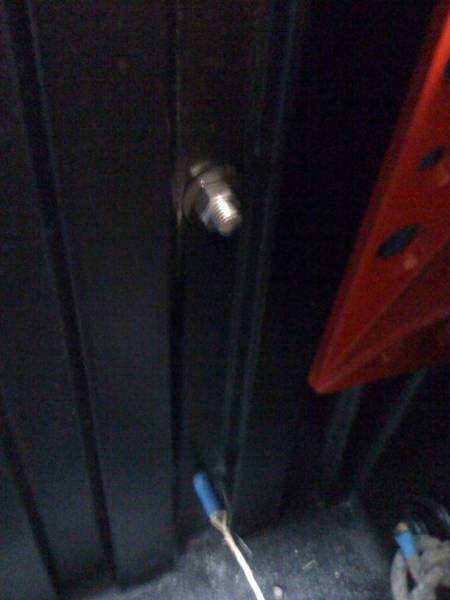 Repeat for the other eyebolt, and then the other backing plate.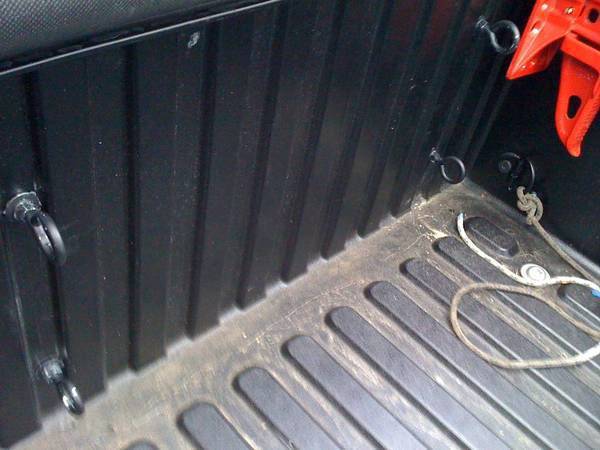 Now ordinary rope will hold the gas cans tightly in position. These bad boys aren't going anywhere. Use a lot of tension on the rope and then a trucker's hitch to finish tensioning the tie.
EDIT: See update below. I ended up switching to ratchet straps as the rope didn't hold the full cans in place for multiple days of off-roading.