I've been a member here for a while but have done mostly reading because when I joined in '07 my 2000 tacoma was as complete as I wanted it to be, and was looking to sell it and start over with a new 2nd generation. I got my 2000 tacoma completely stock from my parents with a camper shell on it:
Then after a couple years I was finished with it, pictures & mods below: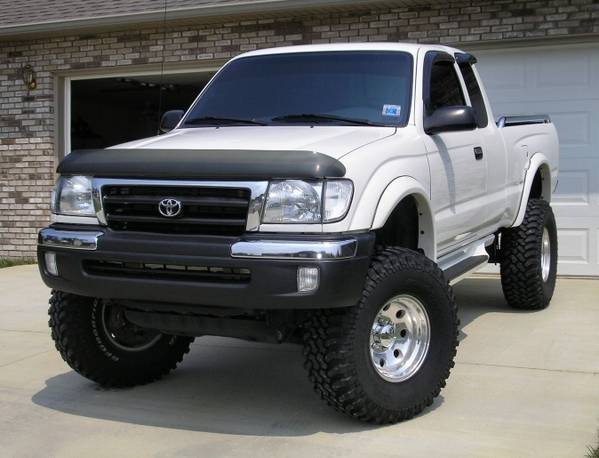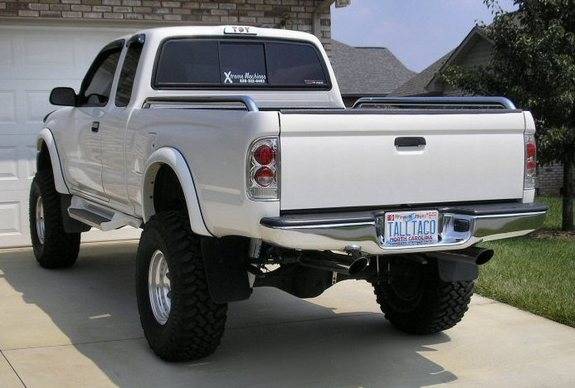 Mods included a 3" revtek suspension lift and a 3" body lift on 33" BFG mud-terrains with 15x8 polished american eagle alloy wheels, clear headlight corners & blinkers, euro tail lights and polished aluminum "TOY" third break light cover, a rockford 600 watt amp with two 12" alpine subs, kenwood door speakers & tweeters, flowmaster straight pipe dual exhaust, window tint all around and even 35" on windshield, chrome bedrails, shaved emblems & a bunch of other little things.
For the past few years while having my '08 tacoma, I've been financially tied up with finishing school and other things, but now I'm able to start a new build. I got the truck completely stock and the first thing I did was tint the windshield 35% and the side & back windows 5%.
The next thing I did was install euro tail lights and replace the 3rd break light cover to the same brushed aluminum cover that says "TOY" like my first truck. Next, since money was tight and I wasn't able to go with a lift just yet, I put on 32" nitto all-terrains with new, but still stock 16" toyota wheels that looked a lot better than what I got with the truck. I also customized the tag to say "BODYBLDR" because I've been into competitive bodybuilding and personal training for about 7 years and won an amateur state title at my last competition.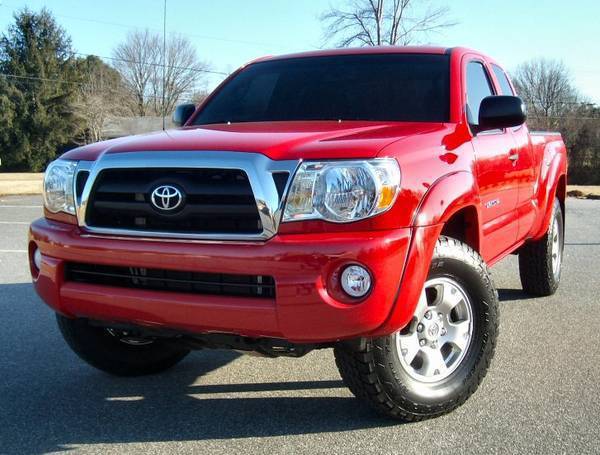 So I'm obviously not satisfied with the 32's I've had them for about a year now and now it's time for another 6" lift, this time an all suspension lift and 315/75/16 (35s) BFG mud-terrains with 16x8 polished american eagle alloy wheels. All the parts are in and I took my truck in today and it should be done tomorrow.
So I'll update tomorrow with pics of the 6" lift and 35s and my next mod will be a flowmaster exhaust, thinking about going with the delta 40 since the old 40 won't pass emissions, and the delta 40 should still give it that good deep rumble that my old truck had, and from what I've heard it should sound better than it did before.
Opinions and ideas are welcomed and appreciated, thanks guys.