I've ditched the stock Sport rims for a set of black Konig Countersteers. However, I hate the HUGE center caps that come with them.
So I've been running without them. In the front...it's NO PROBLEM because the black dust cap that covers the hub nut looks great.
However the rear looked back because it doesn't match; and it's just a rusty cast iron center. So I figured I'd attempt to match
the rear to the front by putting some dust caps on the rear. I haven't seen it done, or seen a thread on it...so here is how I did it.
Looks good to me.
This is what the front looks like with the rim and the stock dust cap.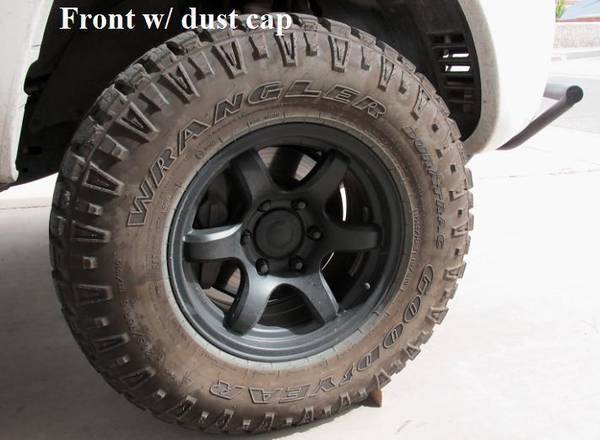 This is what the rear looked like. I know I could have painted it...but still not a perfect match.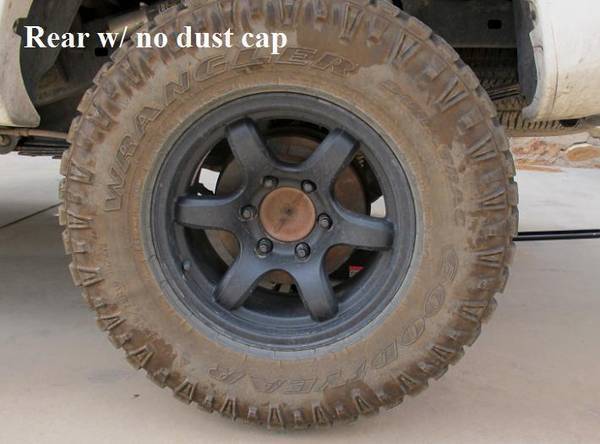 A bit of wire-brushing to remove the rust and prep the surface for JB Weld.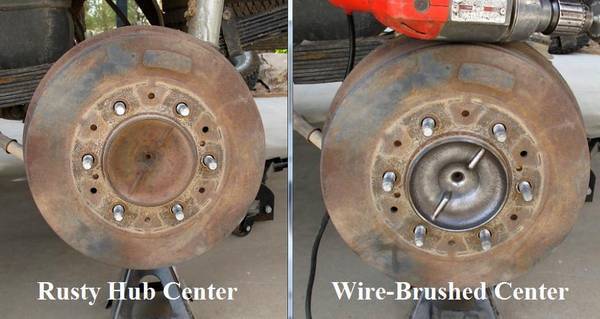 Get two of these...not cheap...but not a high dollar mod by any means.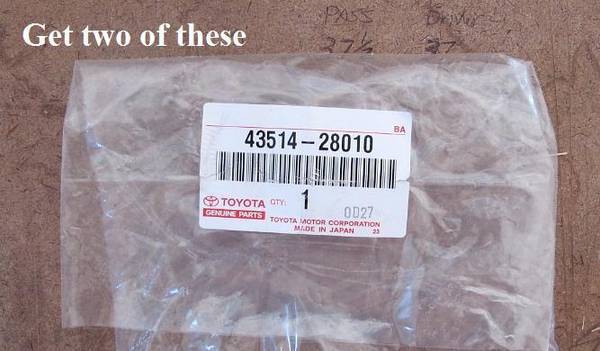 Modified the caps by grinding a gap for the raised portion of the center, and cut tabs to help the JB Weld have something more to hold.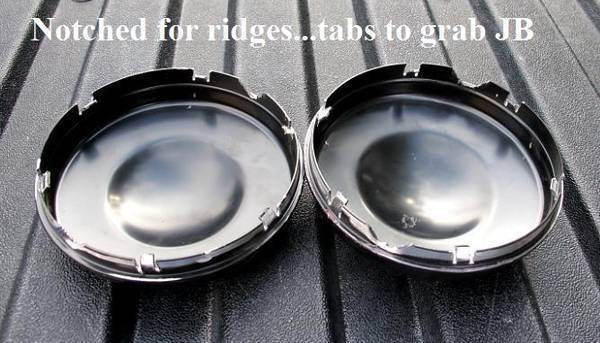 JB Welding the cap on. Might should have used JB Quik. Took forever to cure and I had to tape it on overnight.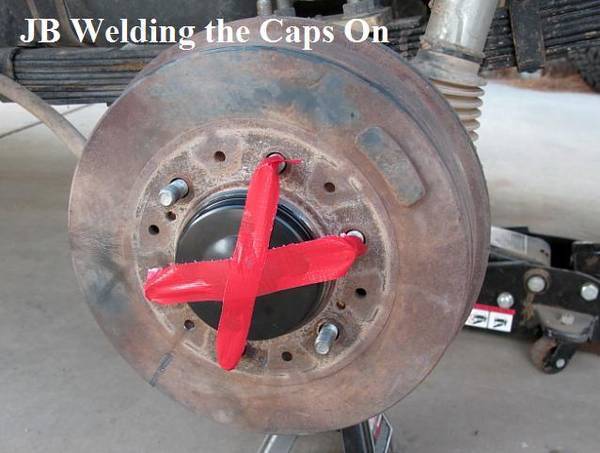 Next day...JB Weld is hard. Will wait another day before driving.
How it looks now. Rear left...front right.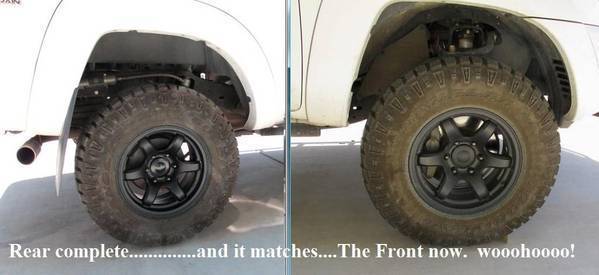 The finished look.