In case some are wondering how to install the OEM Bed Extender and if it's worth the money, here's my install write up.
Total install time - less than an hour, under 30 minutes for the actual work and another 30 minutes because I chose to prime and paint the drilled holes.
Tools needed:
10MM Socket/Wrench
8MM Socket/Wrench
3MM Allen Wrench
Center Punch
Drill with 15/64" Bit
T20 Torx Bit
Scotch Tape
Optional items:
Blue Loctite
Primer (I used Dupli-Color 2 in 1, NG SF 031)
Black Paint (again, Dupli-Color 2 in 1, Universal Black, NG SF 100)
First I taped the templates to the D-Pillars of the bed and used a 10 MM Socket to remove the two bolts holding the tail lights in the bed.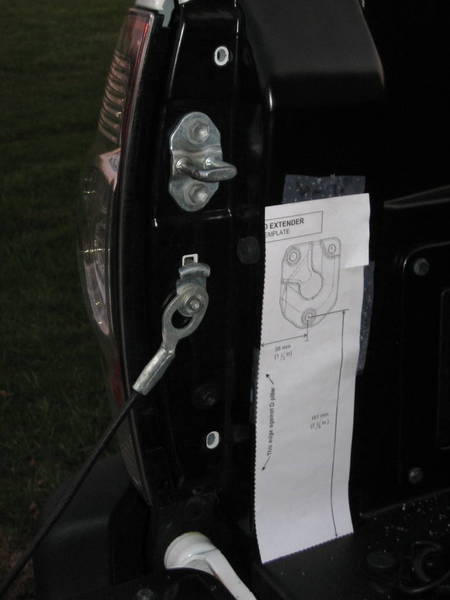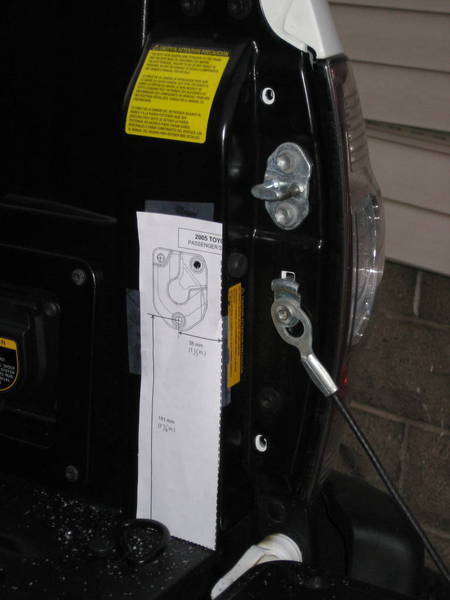 Then I removed the tail lights and placed them on the tailgate. There's no need to unplug the lights.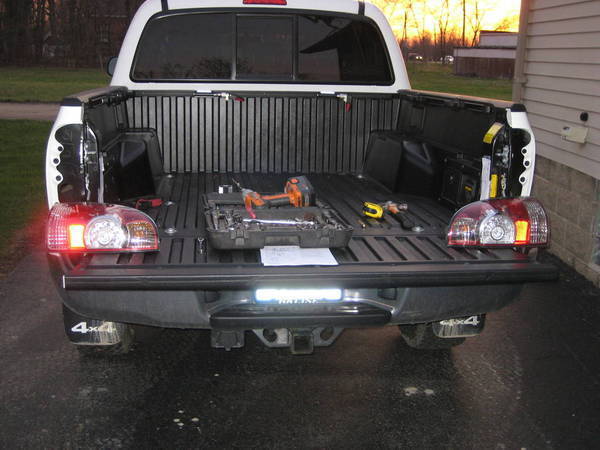 Then I used the templates to center punch the holes and drill. The instructions state to use a drill stop set at 1", but there's nothing behind the pillar where drilling and it would've worked without the stops. Important note: No holes are drilled on the tailgate, the straps connect to the tailgate latch mechanism.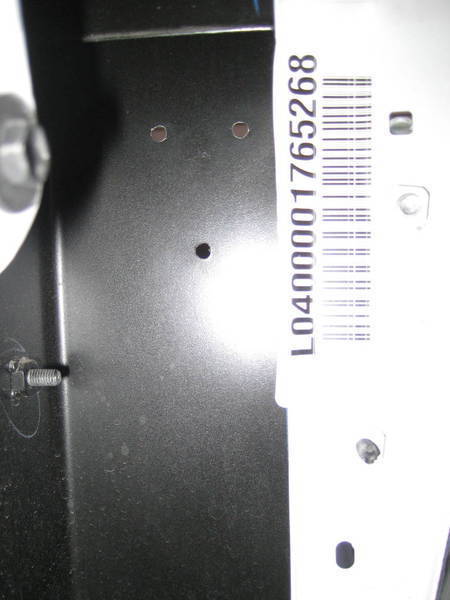 At this point, I used the Primer and Universal Black Touch-Up Paint on the holes to prevent rust. The Primer and Paint cost about $12.00 combined. I let each dry about 10 minutes.
While the paint was drying, I laid out the Bed Extender and put it together.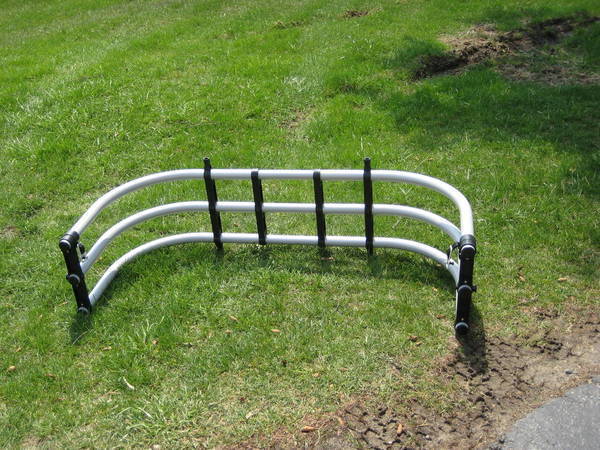 I then mounted the brackets using the supplied hardware, Loctite, an 8MM Socket and 3MM Allen Wrench.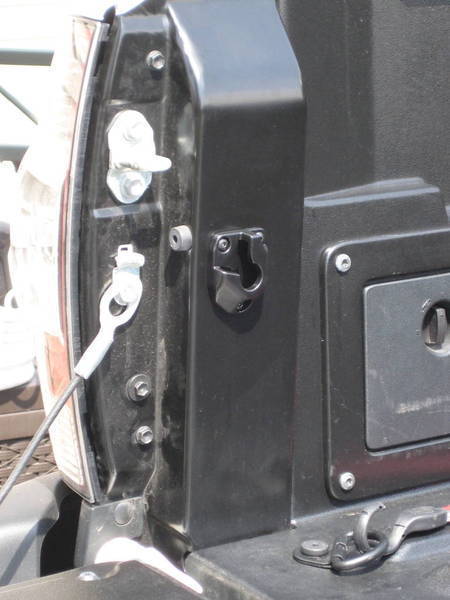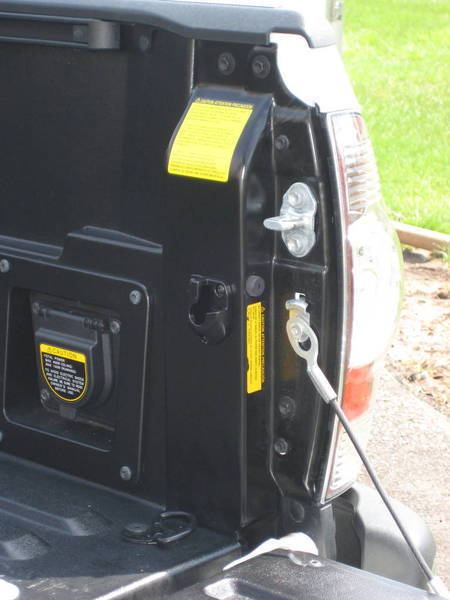 Last but not least, I put the Extender in position and tightened the tube hardware. This is the finished product.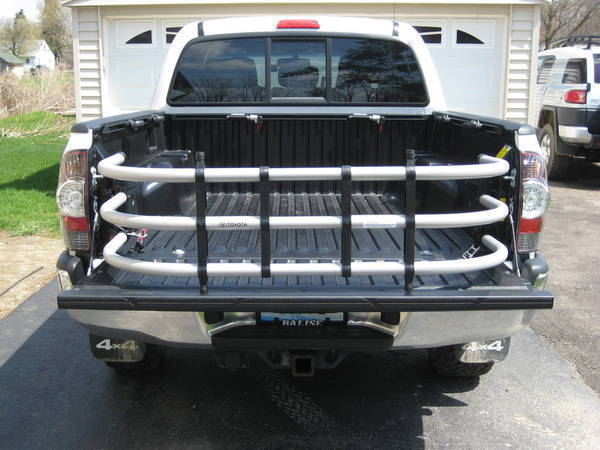 Was it worth it? IMHO, Yes. I paid $198.00 for the extender (
http://www.toyota-parts.com/scripts/default.asp
) w/about $15-20 for shipping. I think it looks great, better than some aftermarket Extenders, and was priced reasonably.