Was helping a friend move today when I seen an intake tube that used to belong to an old honda civic, well the gears got craking in my head and this is what they grinded out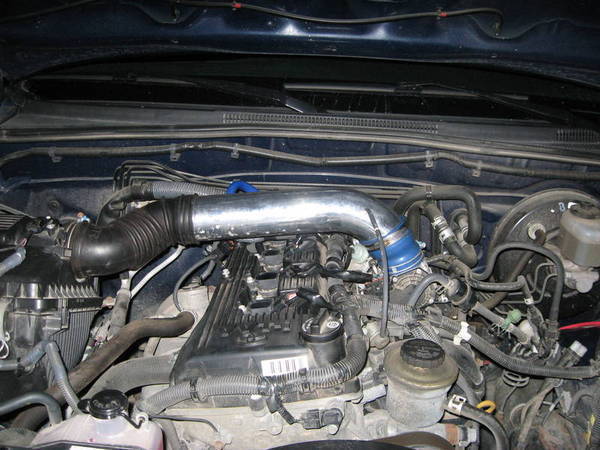 I had to cut the intake down to fit in length, I was able to use the original rubber hose from the intake box to clamp the one end on, there is no hose clamp on the one end cause there is no need, I had to throw the rubber hose in the microwave for 30 seconds so I could stretch the rubber around, I then just drilled a hole for the valve hose, and there was another small rubber hose coming off the stock intakes reisonator so I drilled a hole for that to, and this is what I got!
BTW I have a drop in K&N
air filter
all ready, sounds beefier when I lay down on the gas, maybe a little improvement in throttle response, might all be in my head! I have a cone for the end that I was able to cut a slot for the mass air flow sensor into the side of the rubber neck, so I could throw that on, but I like the fact the I could keep the stock air box, tell you the truth I dont think this is far off from how a Volant is designed!