How To get the Airbag system working w/ aftermarket seats.
Step One: Flip bench over to reveal airbag wires. The wires are all in a loop, it's just a matter of removing clips and zip-ties. You must disconnect the plug for the occupant detection system on the passenger side. Label EVERYTHING!
Step Two: Using a Phillips screwdriver, remove the passenger occupant detection computer.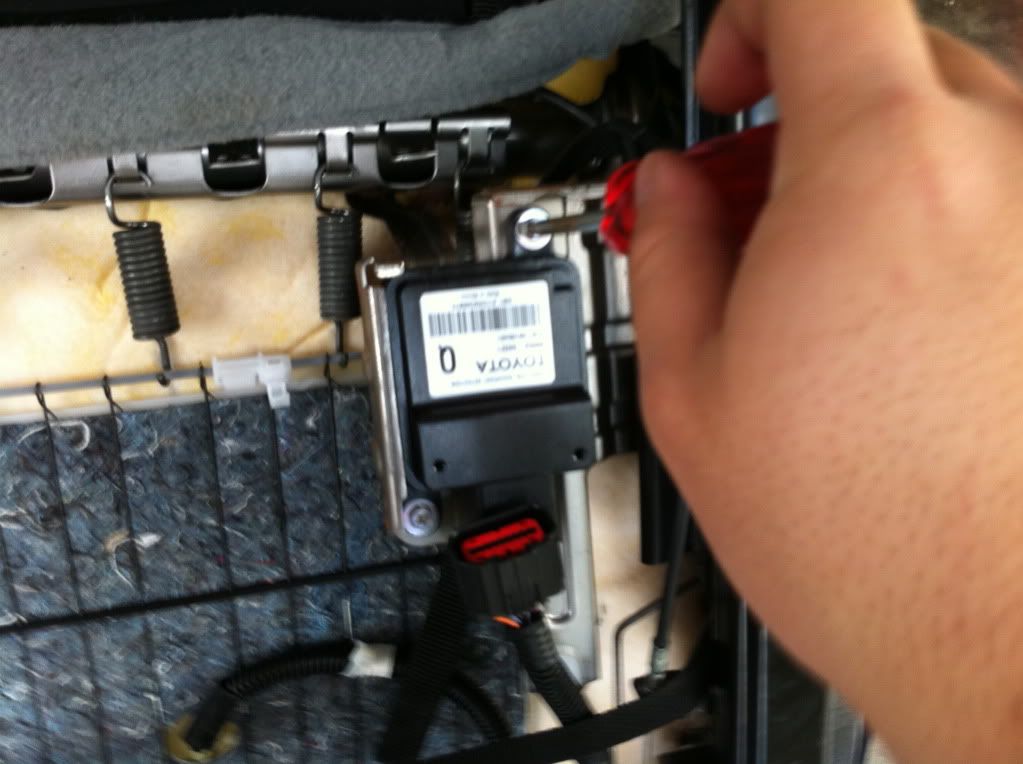 Step Three: Remove the occupant detection thing. It's a thin plastic air bladder that sits in between the cushion, a hard plastic layer, insulation and the metal support springs for the seats. Reach in between the plastic hard plastic layer and the air bladder and feel towards the front of the seat. There should be two plastic clips holding the air bladder. Reach for them and rip dat faka out. It is possible to take it out without ripping the small top portion off, but not nessecary as it has nothing to do with the actual occupant detection system; it's just there to hold it in place.
Picture of the occupant detection system. The two connection points to the seat are circled in green
Undoctored photograph
Step Four: Re connect all harnesses to their appropriate locations, seatbelts, to the truck, occupant sensor and its computer. There are also two grounds that need to be grounded.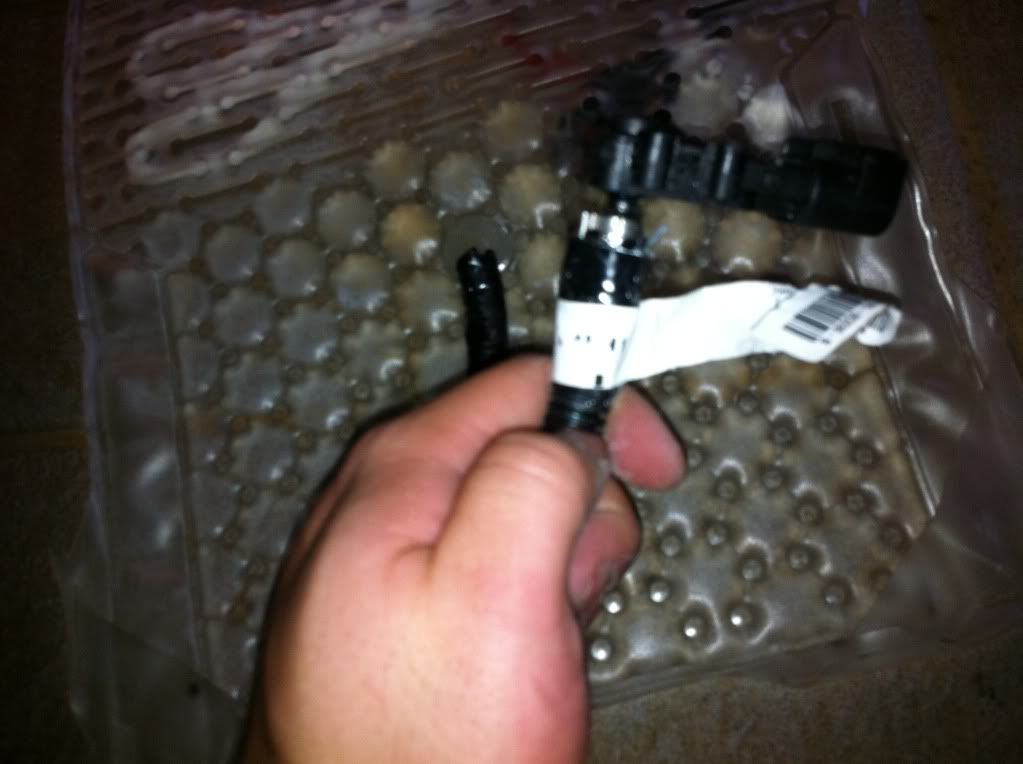 Step Five: Hide underneath carpet, or do whatever you want with the gaggle of wires you now have. Find a place to mount the occupant detection system. I chose to put it on top of the passenger seat as they will be covered in the future.
Step Six: Enjoy your working airbags and passenger occupant detection systems!