For those of you that have damaged TPMS sensors or none at all and want to get rid of the tpms light on the dash, there's a good guide
here
- but that only "mutes" the light - the TPMS ECU is still active.
Although the TPMS ECU doesn't use that much power, I feel like it's more of a "complete job" if you completely disable the TPMS system. Here's my shot at explaining how to do that:
Here is a stitched together wiring diagram so you can see the complete wiring system for the TPMS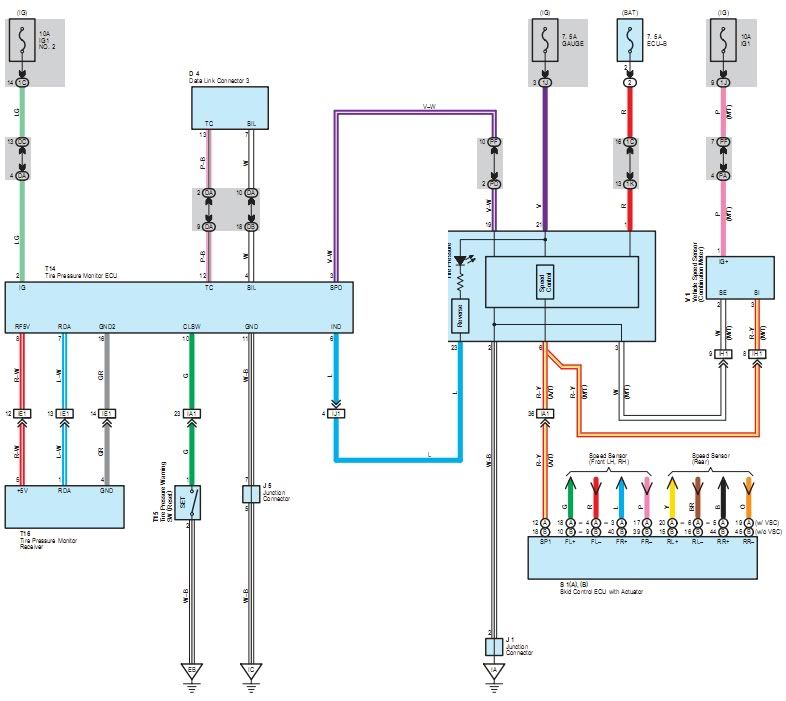 The TPMS ECU is on the left, and the combination meter (gauge cluster) is on the right. What we want to do is cut the power to the TPMS ECU by way of the light green wire from the ignition fuse (IG1 No.2) on the top left of the diagram. What that does is disable the ecu. However, once you do that the TPMS light will always be on in the dash, even though there is no current flowing to it through the Indicator circuit (solid light blue) to the combination meter. Why?
The trick lies in the wiring of the combination meter itself. There is a reverse gate (not sure if that's the correct name) that will turn the TPMS light on when there is NO current, off when there is current. So under normal conditions there is always current running through the circuit keeping the light off. Here is a drawing of that circuit:
When the TPMS ECU interrupts that circuit is when the TPMS light comes on/stays on/blinks. So after we disabled the TPMS ECU we effectively cut that circuit, and the light is constantly on. To turn it off, we need to bypass that solid light blue line and wire it to ground, making this circuit: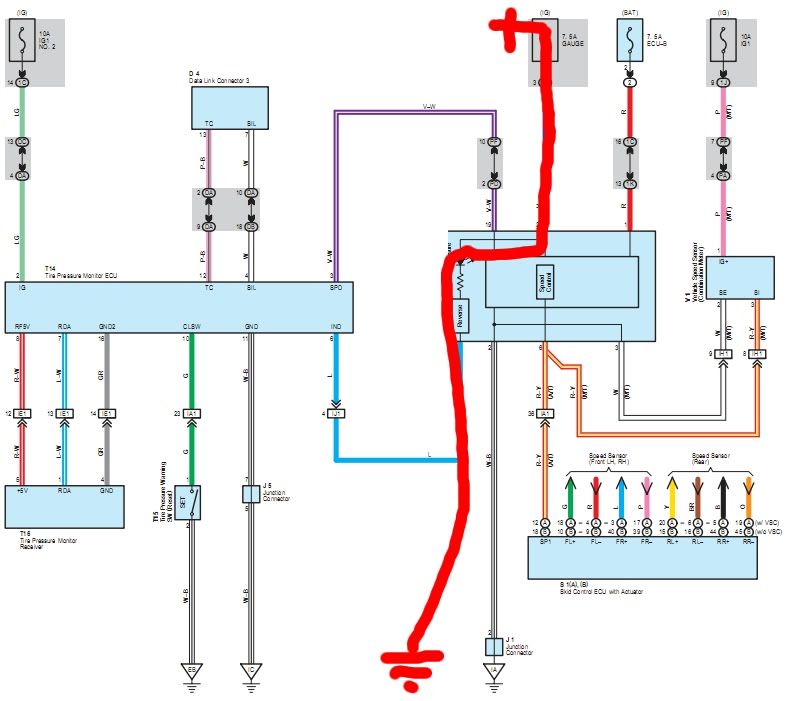 That will keep the circuit live and the TPMS light off.
So in summary this 2 things we need to do: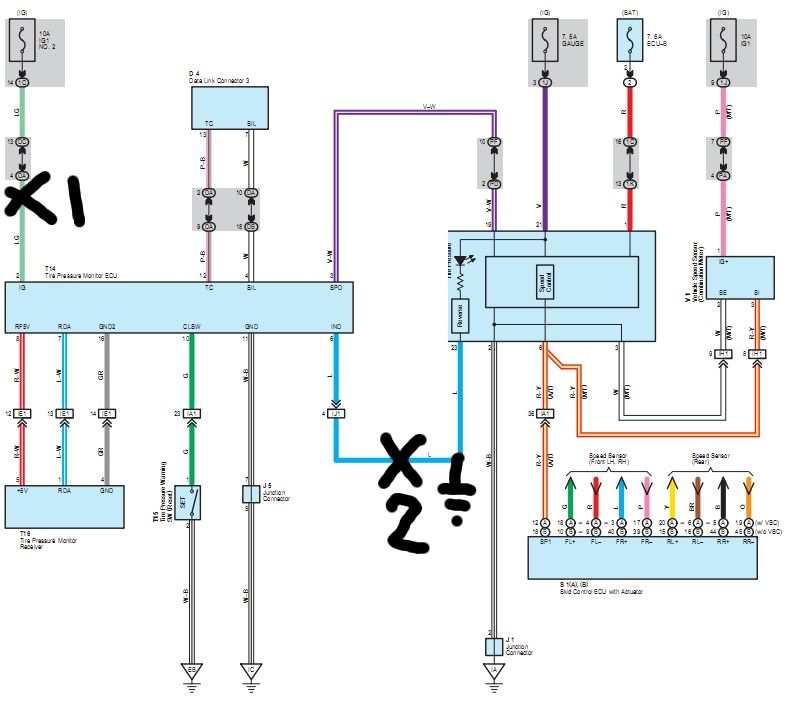 PERSONALLY, I like this better than just doing the bypass and leaving the TPMS active, or removing the LED from the gauge cluster. To me this is a clean and complete way to totally disable the TPMS system, not just mute it.
SO, how do we actually apply this to our car?