Ok guys now i know that we have 6 spots for aux switches. in my case i only had 3 left since 1 was used for the canceld clutch switch, 1 for the stock fog lights and 1 for the stock bed inverter.
I will add brush guard lights and i did a 3rd brake light mod using a chevy colorado 3rd brake light so i have cargo lights now.
so this is what my switch panel looks like now
that last spot will be used for a in cab inverter that i will add eventualy so that spot already is used.
Now i wanted to have more switches just in case i would add something else i would wana control with a on/off switch.
so here is the switch i used.
here is the link if u want to get some
http://cgi.ebay.com/ebaymotors/ws/eB...T#ht_500wt_956
its up to your discretion if you use 3, 4, 5 or 6. I used 5.
hers is the wiring i did for them to work.
now i designed this layout to use these switches using the 12vdc source as the cig lighter to the switch and from the switch to activate a relay that way there is no over load on the wiring and no blown fuses.
this is how my switches look.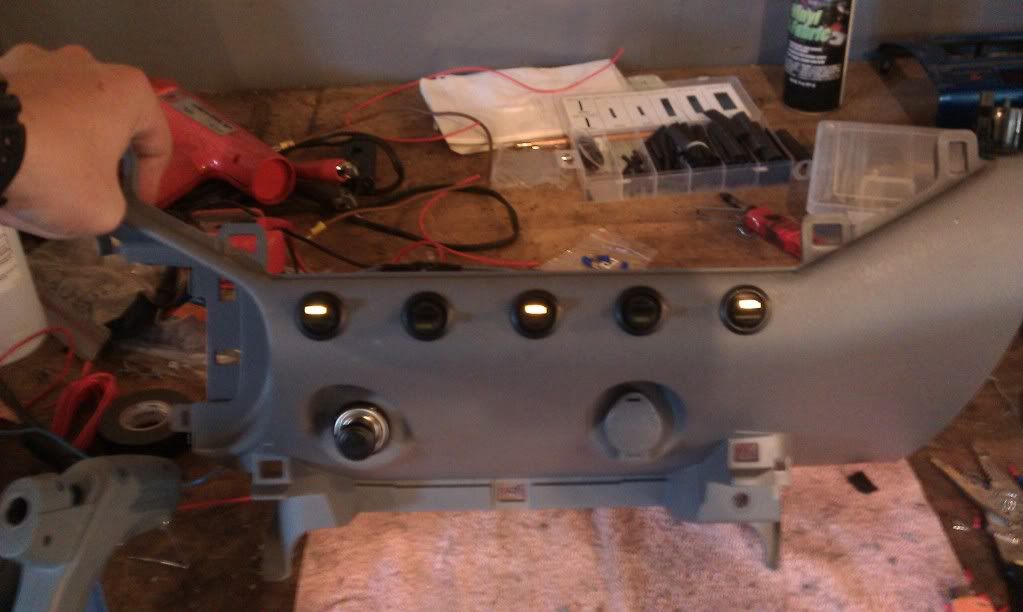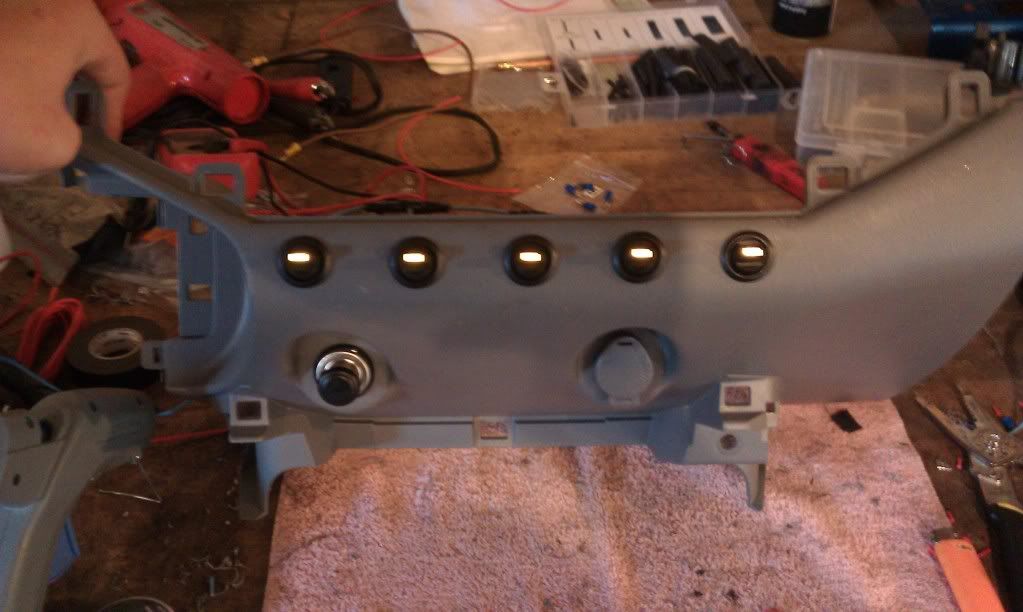 Before look
and now this is how it looks fully installed in the truck.
from left to right i will dedicate each switch a number 1,2,3,4,5.
so far 1,2 and 3 are not used yet but 4 is used to power 4 5vdc USB charging ports i have installed and switch 5 is used as a on/off switch for my sub amp.
I take my lunch to work and i eat in my truck while watching a movie or a episode of something and i dint want the amp on while the truck is off for any period of times.
so i hope this helps anybody out with adding switches to there trucks.