Quote:
Originally Posted by
bigwalton15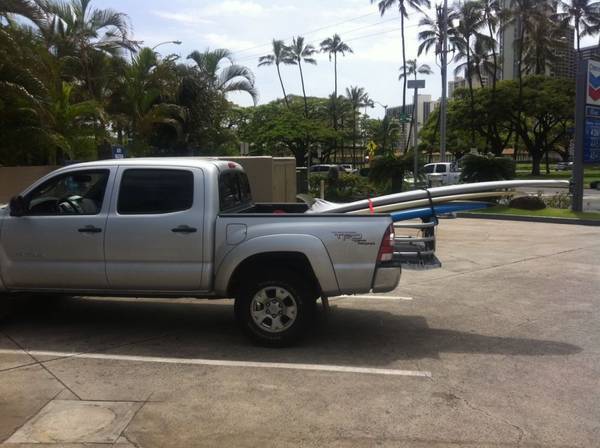 I use the bed extender with a tailgate pad attached to it. My boards range from 9' to 10'6. So I went with the bed extender to be safe, but it works super well I use the strap on the pad then I use a ratchet strap using the tie downs in the bed and my boards don't move at all.
I also went and got a copy of my key made. So when I surf I leave my keys under my seat, then I just put the copy in my board shorts. Works well for me.
damn i need a bed extender