Took off the back rail and replaced it with angle iron, welded on some tabs I made from angle for the lights and C.B. antenna and a couple hinges.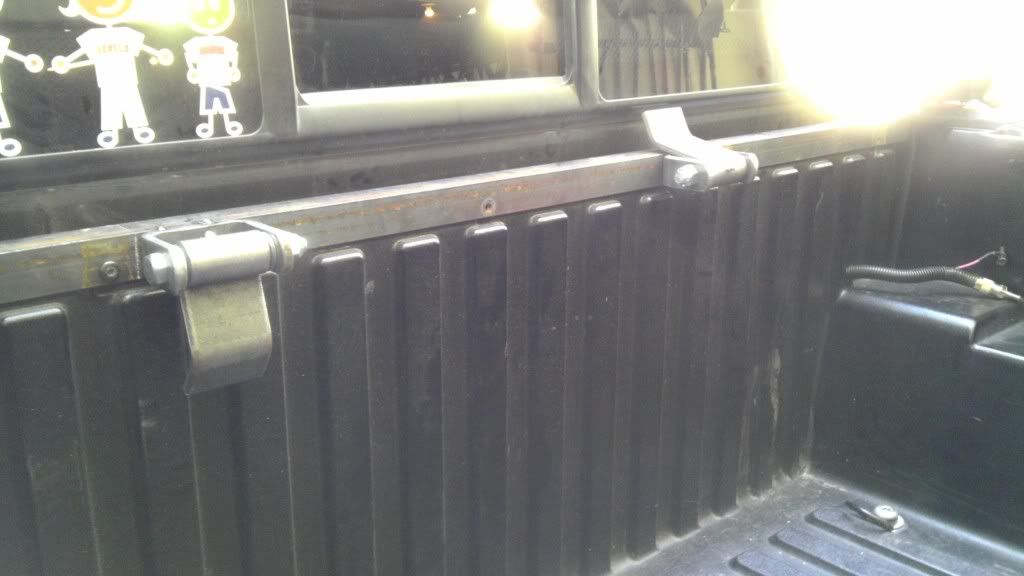 Built the frame and bed bar to support it in the vertical position.
Added support braces and tire tie in.
Still need to paint it but here are some almost completed pics of it.
Down
Up.