Quote:
Originally Posted by Tackleberry
How did you mount the ammo can?
I am looking for a way to dump ammo and spent brass quickly while out at the range and your post grabbed my attention
Thanks
Tackleberry
This got me to create the following how to: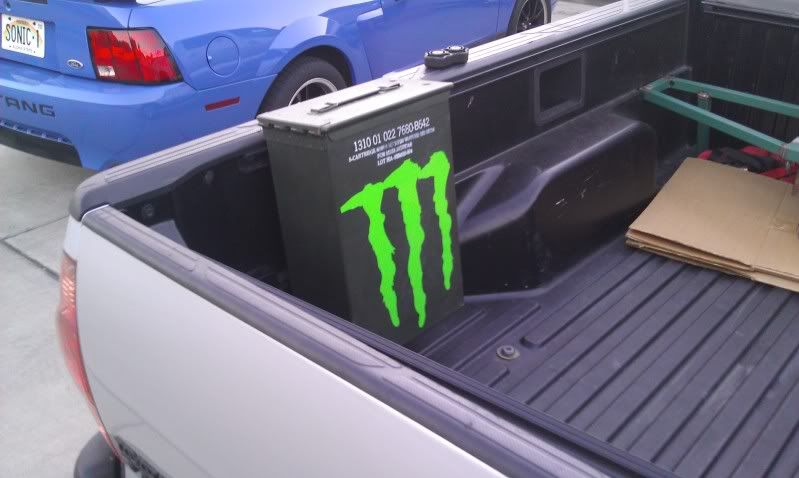 Get an ammo can of desired size, i got a large one cause i liked the size, but any size will do
NOTE: Short cans will sit level mounted on the side, tall cans sit crooked cause of the uneven sides. Tall cans sit great along the cab rail.
Mmmmm M224 Mortar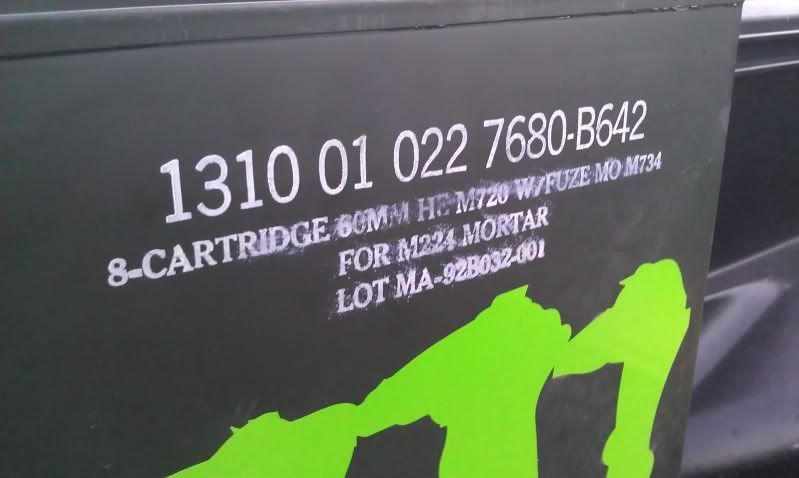 Monster sticker extra (dont think i like it)
Drill two... level holes... and there are two mounting options
Factory square head bolts and spin on "nuts"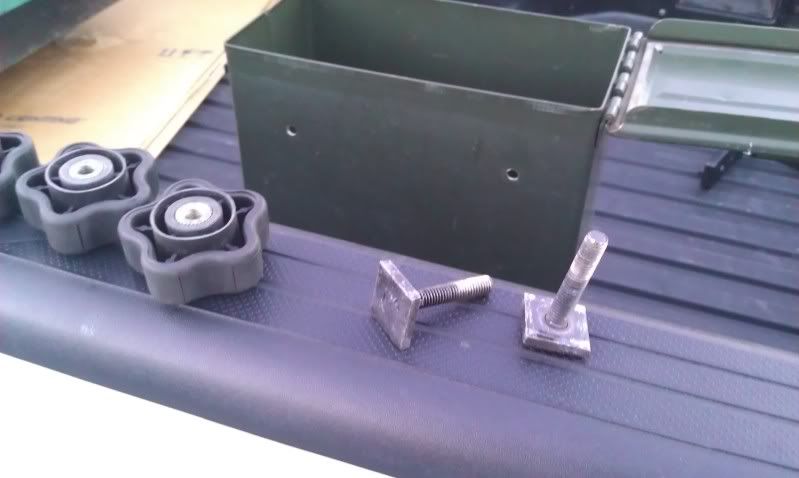 OR
Make your own, I made these tonight just so i could show you guys/gals
Its not that hard, took me about 15min, and I had all the hardware...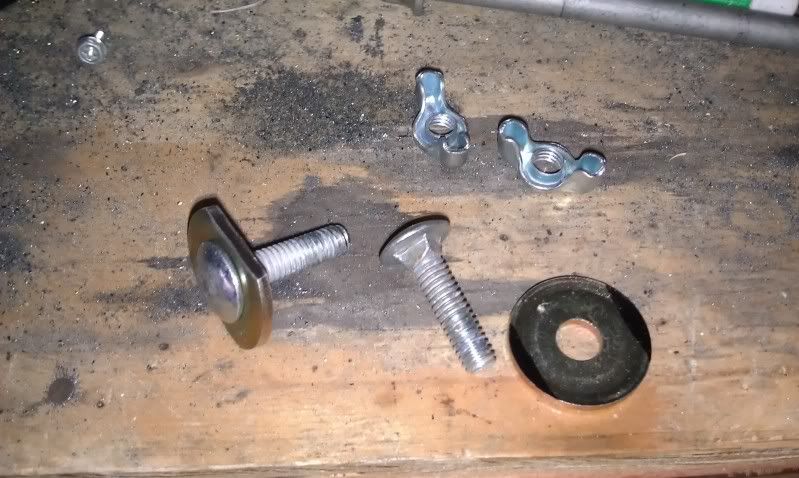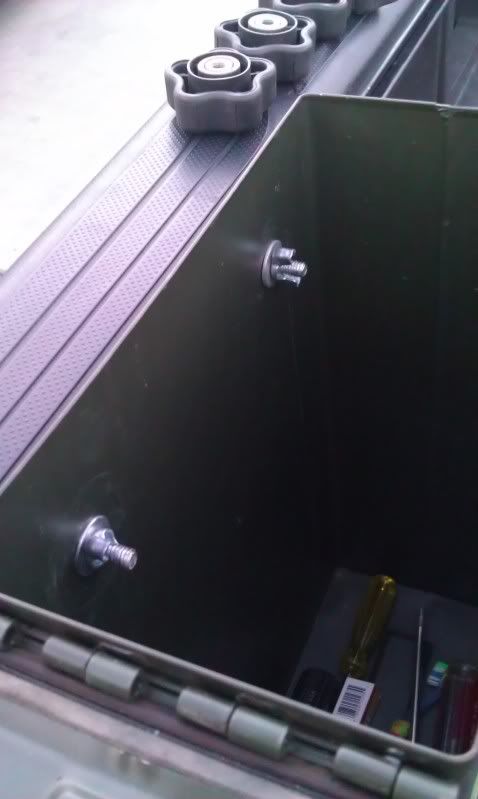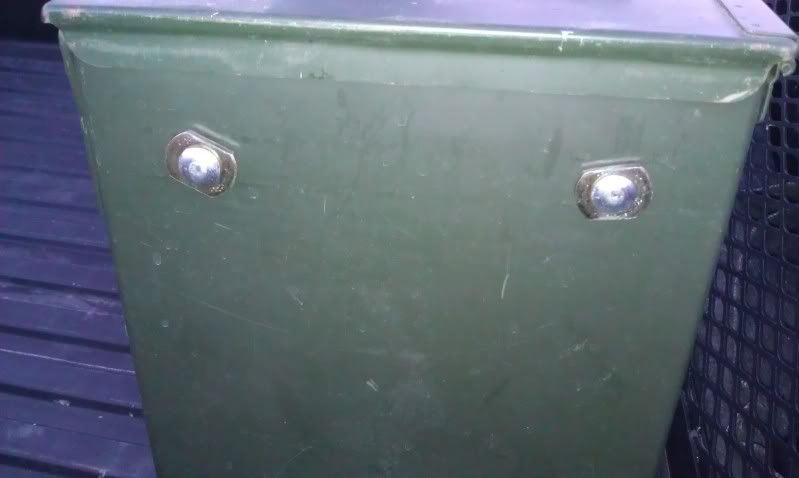 Both mounting options fit the same in the truck
Have Fun! Hope it works out for people.