So I was leaving work today and I came across a jeep with a cool rear tire carrier. I plan on getting a armored rear bumper here soon, most likely a CBI with rear tire carrier and I really liked this design.
Check out the way the gas tanks are protected and held in place by the tire. I like that better than the CBI design of up high to one side. I would rather move the hi-lift jack lower but all in all I like this design. What are your guys opinions? (sorry for the shitty quality, my company phone is beat to hell and we were both driving about 45 down the street).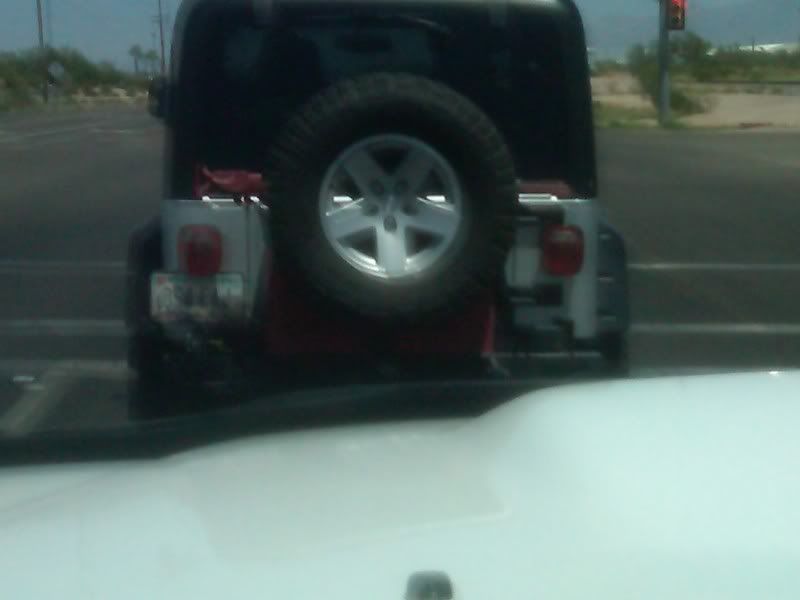 When its getting close to the time to order I am going to talk with the guys at CBI about doing something like this. Anyone know of any other rear carriers that look like this (yes I have gone through the armored bumper page)?