Truck is at Toyota service right now getting the 30,000 mile service (30,480 miles on the odometer).
The truck is a little over 1 year and 9 months old.
The only problem was a tranny drip when it was new, coming from the speedometer cable port for right hand drive models. Not a drip of anything on my garage floor since then (Dec. 2009).
The leaf springs squeek.
The gas mileage is reduced a bit from typical. Getting closer to 15 mpg than 16+ for around town only driving. Perhaps the new plugs it gets today will help? Highway only is usually 17-18 mpg. Once got 19.5 mpg.
Been a fanatastic truck and by far the most capable of my three 4WD Tacomas (thanks to A-TRAC).
NEW: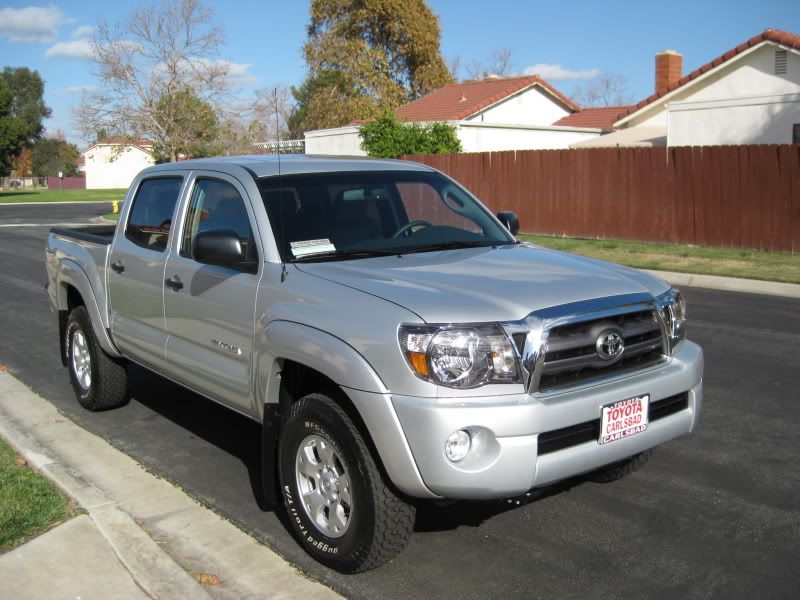 NOW: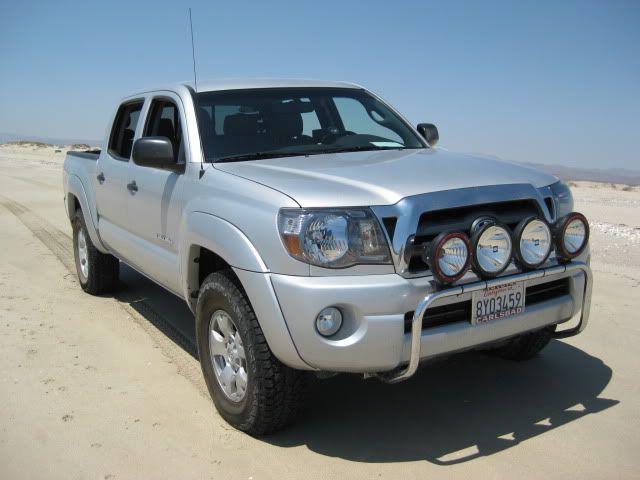 MODS:
Mud Flaps Removed (before they break off).
Rear Differential Breather Mod.
Spare Tire Mod. (flipping it so fill valve can be accessed).
Custom Lightbar with 2 HID Driving Beams (Kragen) and 2 HID Spot Beams (Hella).
TIRES: Hankook Dynapro ATm 265/75-16 (installed at 20,000 miles).