EDIT: For those of you just reading this post for the first time. I no longer have this truck. I had to get something that would haul 4-5 people, so I got a Double Cab. I still think that this truck was amazing!
So, for those of you that don't know. My wife and are moved to San Antonio form Houston. Our family helped us get a house in San Antonio since we can't afford to have two homes at once, and WE STILL HAVEN'T SOLD OUR BEAUTIFUL HOME IN HOUSTON!!!
...I'm over it...
In any case, right now we are so strapped for cash that we can't even get a moving van.
TACOMA TO THE RESCUE!!!
We decided to haul as much as we could in the Tacoma and get it to our new house. The cab was FULLY LOADED...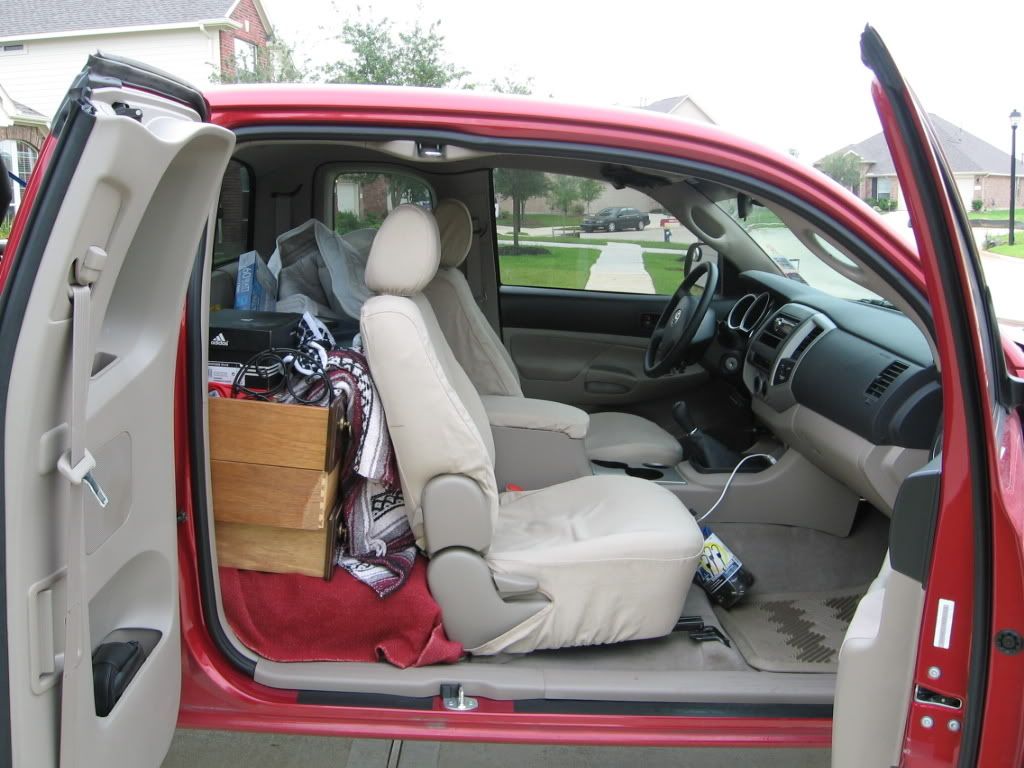 The bed was "sorta" loaded up...
The trailer totalled out at about 4000lbs!!!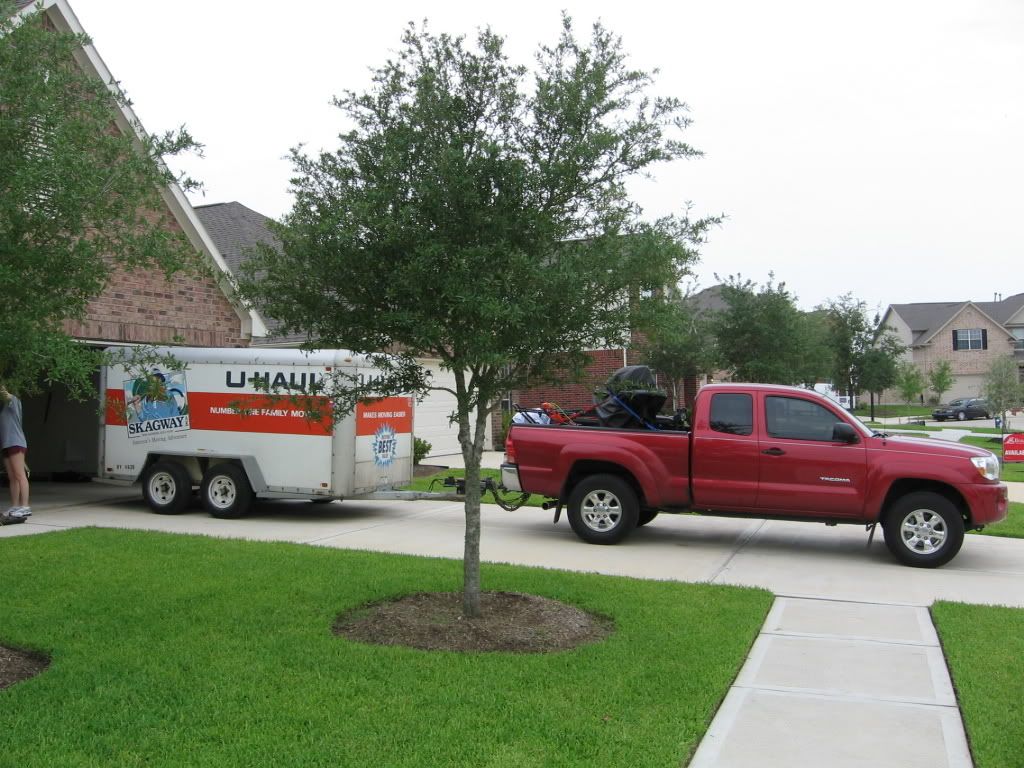 ...and we were still able to do 65-70 MPH down the highway and average 16 MPG. That is my Tacoma!