I've been wanting a cargo & bike set up on my
Undercover
for a long time, but it's been problematic. To do this the right way with new Yakima gear, you'd need Rails, Landing Pads, Towers, Crossbars, a Megawarrior and 2 bike racks. That's over $1100. Here's a screen shot of a cart from yakima.com...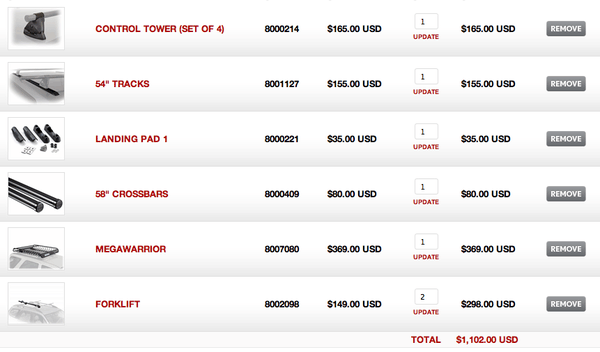 In addition to being insanely expensive, this setup would also ride really high and block a lot of my rear view. So I set out to put together a cheaper and lower profile equivalent. This is what I ended up with and I have $120 in it.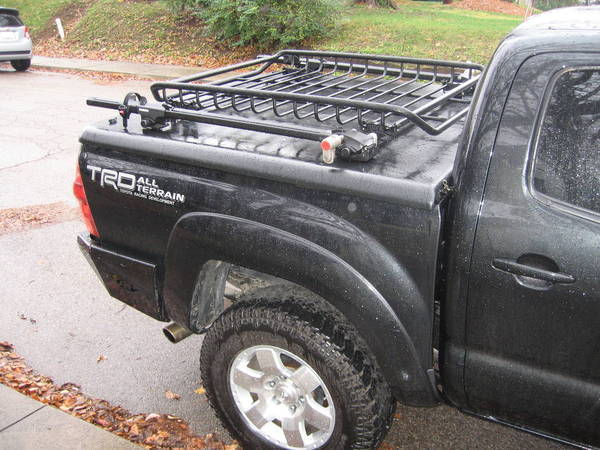 The biggest challenge was finding a way to attach it to the bed cover. Since many gear baskets have a main tube diameter of 1", one option is to forget the crossbars and mount the basket directly to the
tonneau
. A set of 1" sway bar bushings would work well and hold the basket a fraction of an inch high, but it doesn't look super clean and anybody could unscrew it at walk away with it.
http://www.amazon.com/Prothane-1-110...812780&sr=8-13
Another option that I almost went with is to have the basket in contact with the bed cover and secure it with these:
http://www.amazon.com/KC-Hilites-730.../dp/B0007OTPL4
It would look clean, and be very strong with those big plates bolted under the cover. But it still is not secure from theft and it leaves me mounting the bike racks on top of the basket, which puts them pretty high and really gets in the way of loading the basket.
What I ended up with is components from yakima's old A1 rain gutter towers. I found a set used on craigslist, but you can also buy the needed parts here...
http://www.orsracksdirect.com/yakima...pare-part.html
http://www.orsracksdirect.com/yakima...pare-part.html
http://www.orsracksdirect.com/yakima...pare-part.html
This set up is very low profile, super clean looking and bolts only from underneath, so if you have a locking bed cover it's very secure. Here's what it looks like...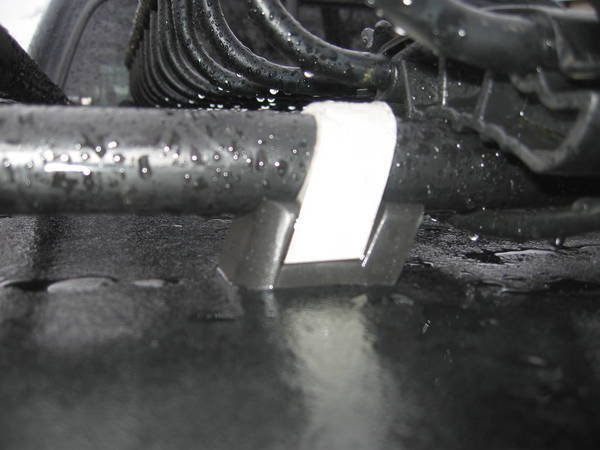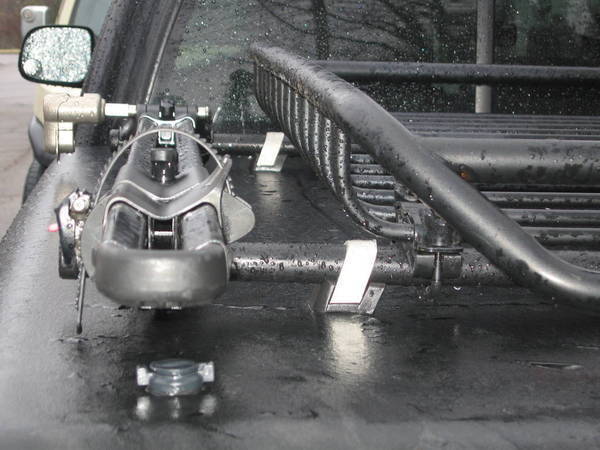 The catch with this set up is that the bolts have to be exactly the right length. A little too long and you can't properly tighten it down. A little too short and you wont catch very much of the threads on those shear blocks. The original bolts ended up being just a hair long for the thickness of the undercover, which actually worked out well because it gave me just enough depth to add some nice big fender washers underneath...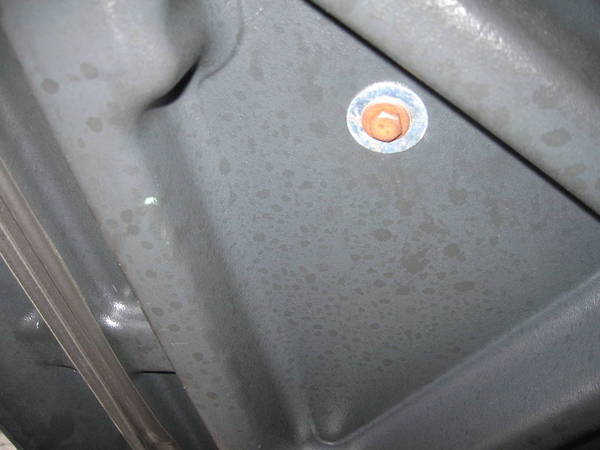 Even with the fender washers, this set up still has a much smaller footprint both above and below the bed cover than a set of yakima landing pads would have. To distribute the load, I am considering doubling up and placing 4 mounts on each cross bar.
So like I said, I have $120 in this thing. Everything was purchased used on craigslist, which took some patience. I bought the 58" crossbars and old A1 towers as a set for $60 and I bought the basket (a Rage Stingray) for another $60. I already owned the bike racks, but you could find them used on CL as well and keep the whole thing under $200 I'd bet.
I'm very happy with this rack system and I'd recommend it to anyone interested. However, Yakima has redesigned their rain gutter towers and this old A1 style is discontinued. No telling how much longer the components will be available. Thanks for looking.