My only complaint with the new 2012 tacoma has been a consistent whistle that begins at 40 mph and gets louder as I drive it. I can hear it over the music and it has been driving me totally insane.
Incidentally, when i took the problem to toyota they had me drive 2 other brand new trucks and they all made the exact same sound. Thus, they would not fix it. They said the truck was factory spec. I told them the whistle was driving me insane, but they didnt care.
I started taping up parts of the front end and then driving around until i located the source. The sound is from the front grill, there is a small gap between the grill and the hood filled. The weather stripping is weak and when you hit 40 it bends and the air passing through makes a whistle.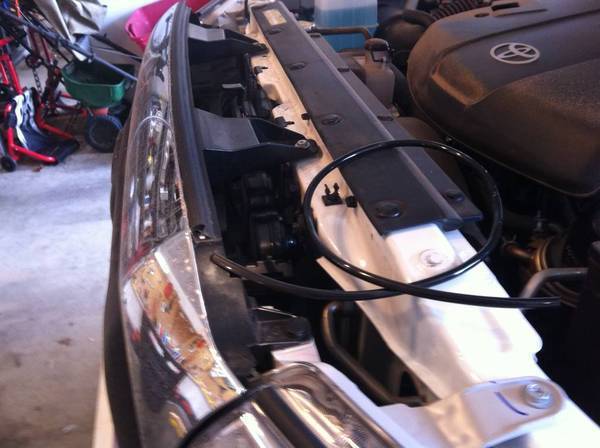 1.4" plastic drip line. Just shove it inside the weather strip and presto.*
Credit to USMC91 for posting fix.