I thought you guys would like to see this. I'm interested in the roof mount light bar. I can't wait to see these at our local beaches.
I would have liked to have gotten a pic of the interior on this. They had their Scanners mounted in the center console at the foreword most spot. Looked extremely factory. Also, I didn't see, but they generally will remove the back seats and fill it with every kinda injury treatment kit possible and flotation devices as well as Personal Distress Beacons ( I'm not exactly sure if that's what they're called). I'm also assuming that the new water resistant factory will help the smell of the interior. ( The passenger seat is called the "Wet" seat because that's the guard that runs into the water to make rescues ). I also saw a really nice bed mat in the back, not sure if it was a toyota mat. Usually patients are put in the bed to be transported back to the tower or to meet ambulances.
If anyone lives down here, the show also has a fun Jeep test track where your ride in Wranglers. Up and down 35 degree grades. Drives sideways and puts jeep on 30 degree angle. Goes over wood posts to show off 10.5 inches of clearance. Etc. That was worth the price of admission alone.
Our beaches currently use Ford Rangers that get pretty rusted out in a few years. ( They are expected to last 3 years before replacement ).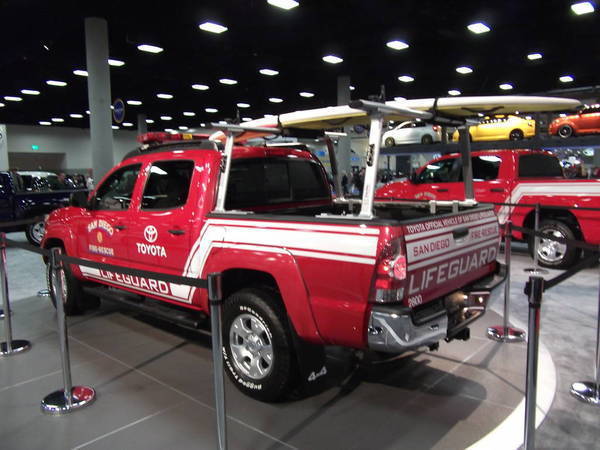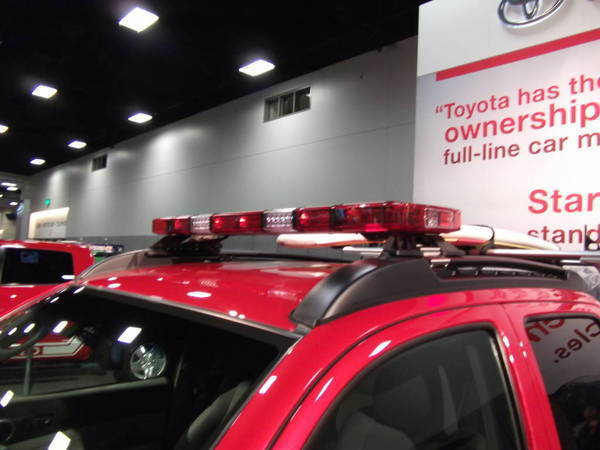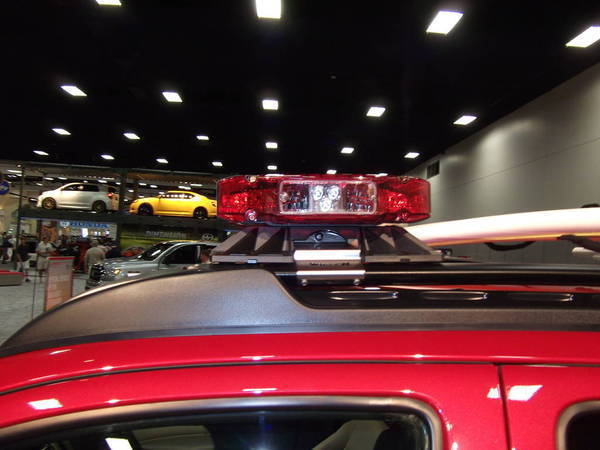 The mount said "Whelen" on it, if any of you are interested in this for an off road LED light bar.