This is my first write-up, so bear with me.
After doing a pretty good search, I noticed nobody had done a write-up on the 886 fog light bulb mod in the backup lights of a 2nd gen.
This will replace your wimpy stock backup light bulbs with a 50w bulb. You will need:
2x 886 Fog light bulb (see pics below)
10mm socket and ratchet
standard (flat) screwdriver
hacksaw, dremel tool, ect.
30min of your free time.
First, stop by your local parts store on your way home from work and pick up 2 (two) 886 flog light bulbs, mine were from o'reilly's: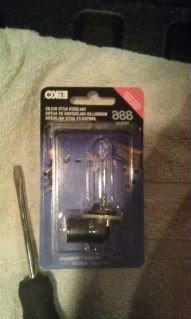 Next, grab your 10mm socket, ratchet, and screwdriver. Remove the 3 bolts holding the taillight in, which can be accessed by simply lowering the tailgate: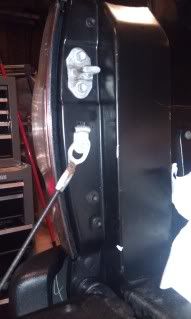 Next, give the taillight housing a good tug straight out (rearward) and it should come out with a "pop".
Look for the plug for the reverse bulb, it will take a quarter turn, then come straight out: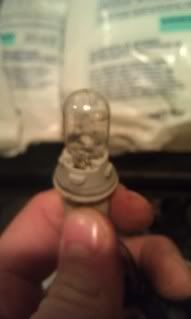 The stock bulb just tugs right out.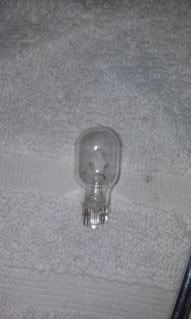 Now comes the fun part, you must cut off the connector for the 886 bulb. DO NOT use wire cutters! Use a hacksaw like me, or better yet a dremel tool. Place the connector end in a vice, and CAREFULLY make your cut at the yellow line. Just put your cutting blade up against the connector base and use that as a guide. If using a hacksaw, use VERY light pressure, as the bulb is very fragile. Let the saw do the work, and take your time or you will break the bulb. DO NOT TOUCH THE BULB! Use a clean paper towel, or gloves if you have them oils from your skin will ruin the bulb.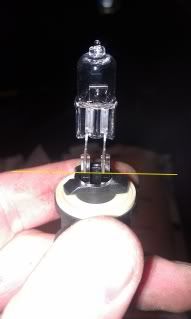 I forgot to grab a pic of the bulb after the cut, but you place it in the connector, just like the stock bulb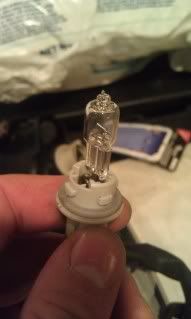 Now, re-install the bulb into the housing, and the rest is the reverse of removal. Rinse and repeat for the other backup light, and you're done!
Now for the before and after pics! Both are from 10 paces away with my cell phone.
Before:
After: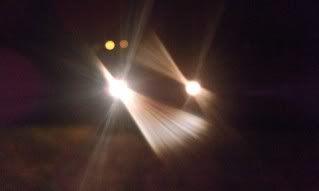 Enjoy!