Ok, so here is how she sits as of today.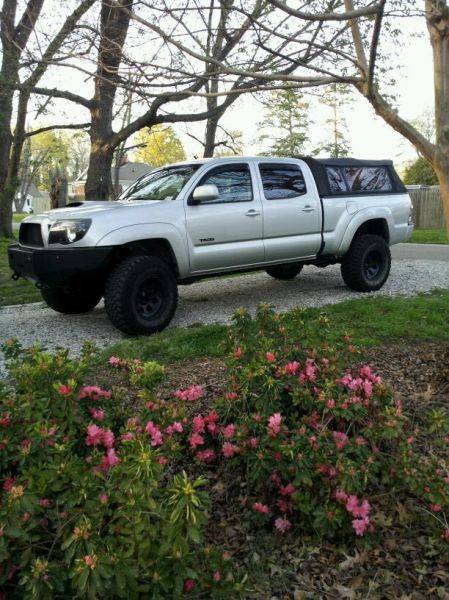 First Pic I Took:
The specs:
2007, DCLB TRD Sport. bought used in April 2010 from Checkered Flag Toyota Of Virginia Beach, VA.
OME Shocks/886 Coils.
Before OME setup (spacer)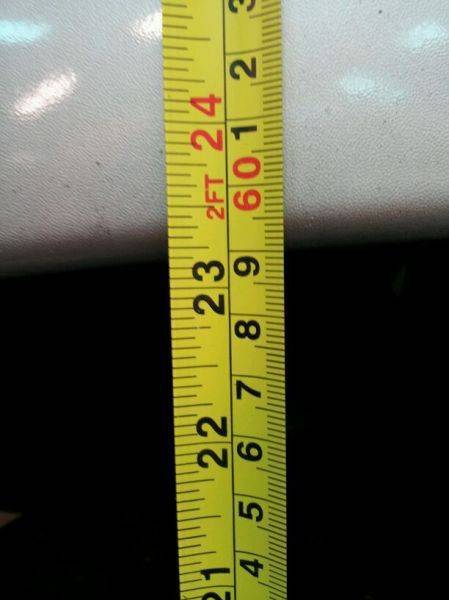 After (OME 886 W/Top plate spacer, BAD IDEA!)
after lift install.
little bit too high, Top plate spacers came off shortly after.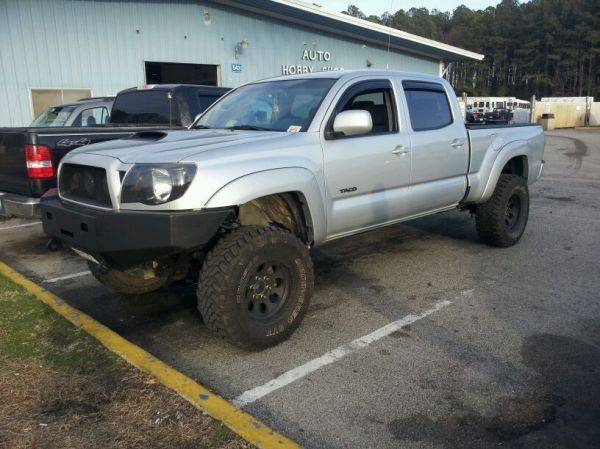 AAL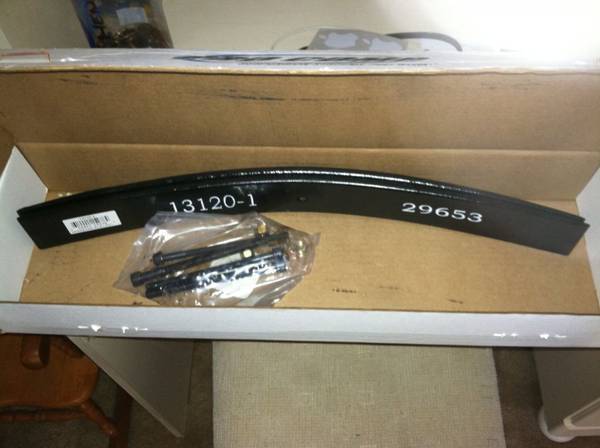 AFE Pro Dry, Secondary Filter Removed (had a Volant intake, sold it)
AVS Vent Visors
scanguage
Best Top
Satoshi Grill (did it myself) with a Grillcraft grill, turned 180.
Custom made (by me) shift knob: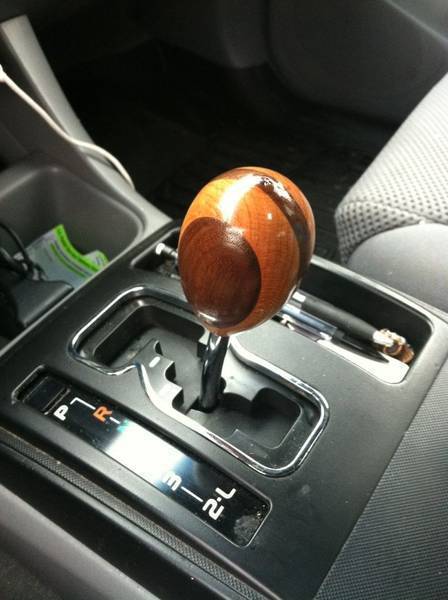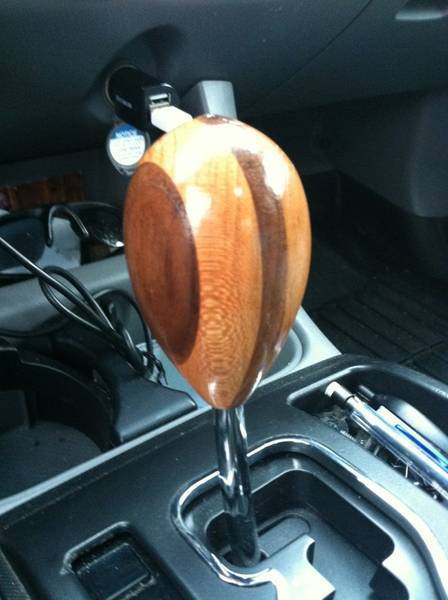 Wilson 1000 CB Antenna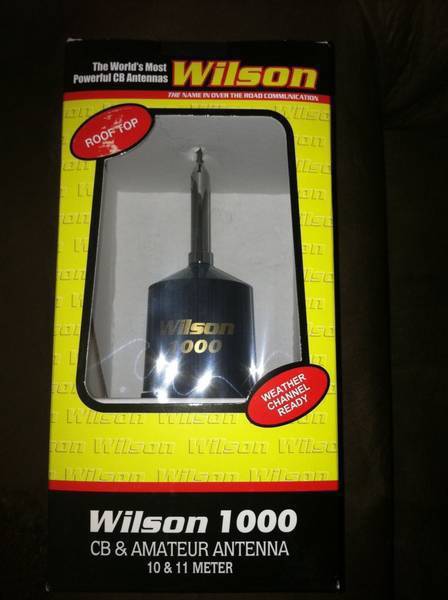 Flowmaster Exhaust (cut off at the Axle)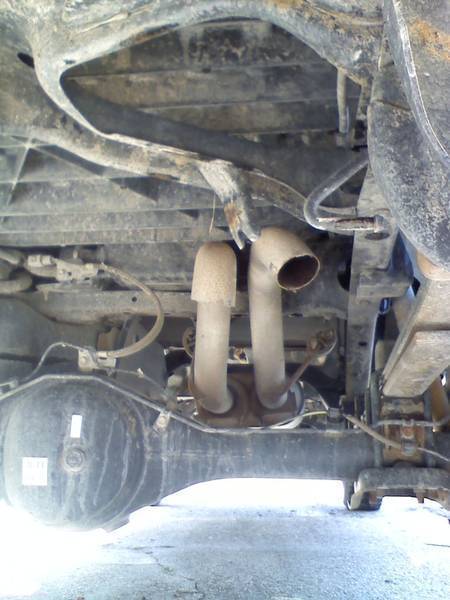 Full LED setup (CSJumper)
Meta-Miller Devil Horns (painted myself)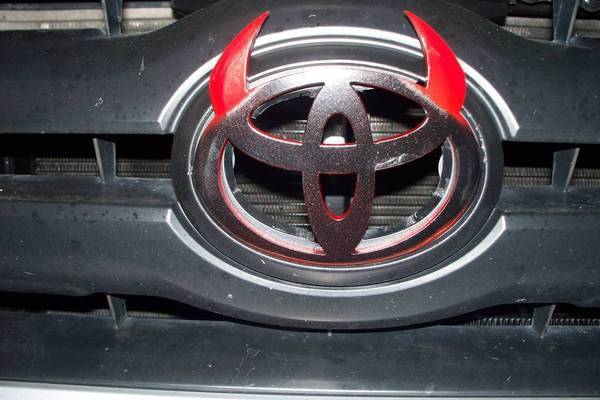 (now gone)
Painted My Stock Wheels Before I Put The BFG's On.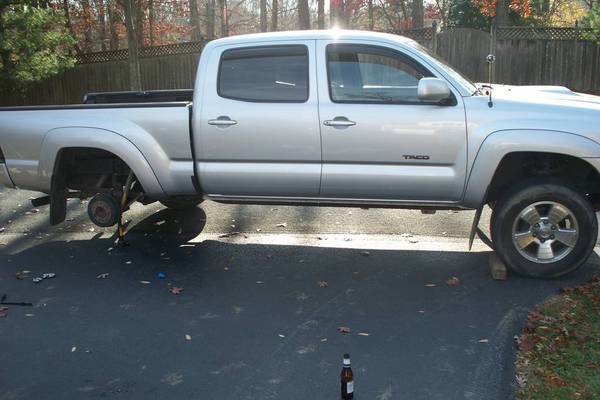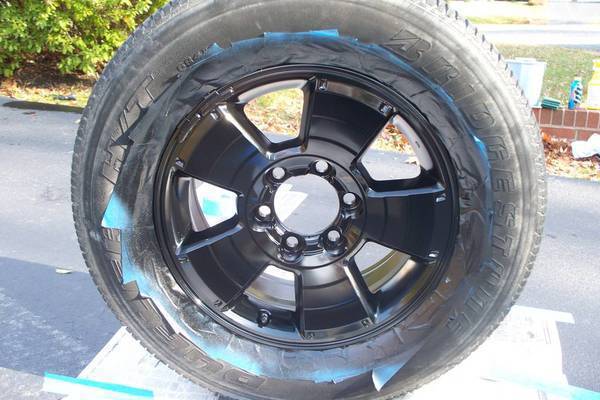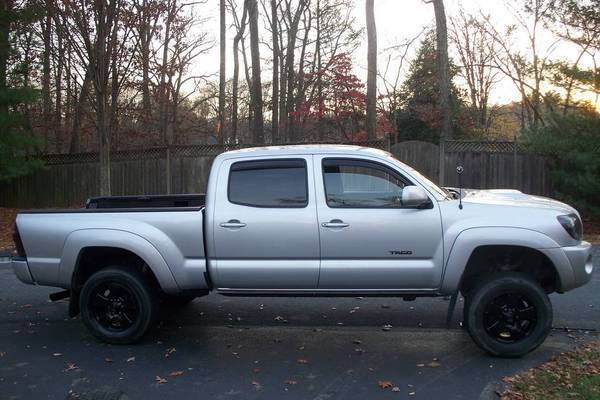 BFG AT's and the 'Ol Lady, (tires from JAndrews)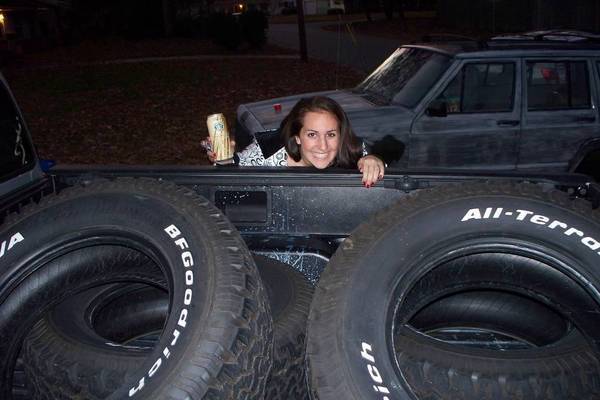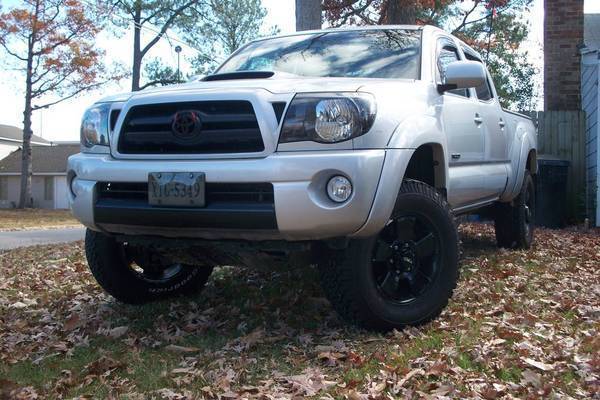 Later Replaced with Eagle Alloys 16" with Cooper STT Mud terrains:
(305/70/16") wheels have 4.5 BS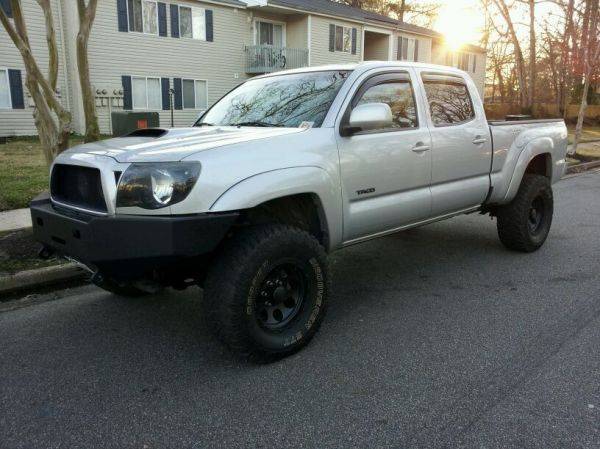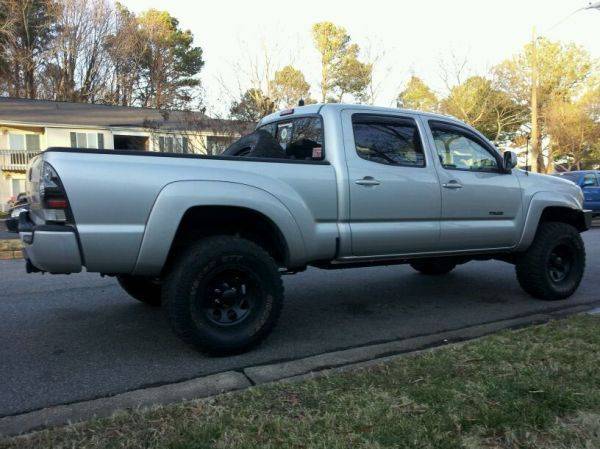 this is what happens when you tint your tail lights, and third brake light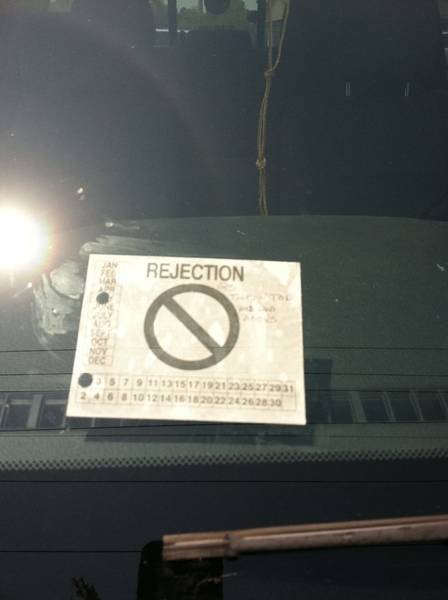 BLHM with blinker Black Out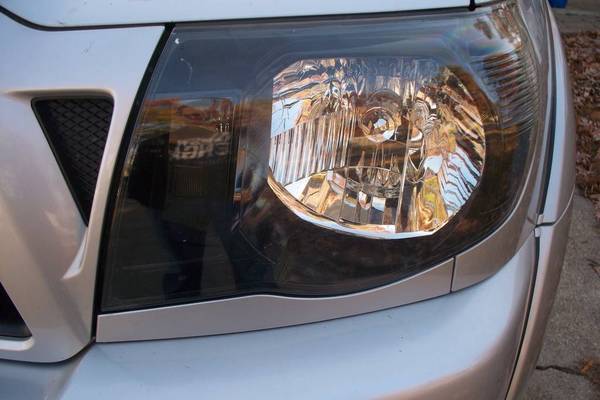 Lower Valance Black Out: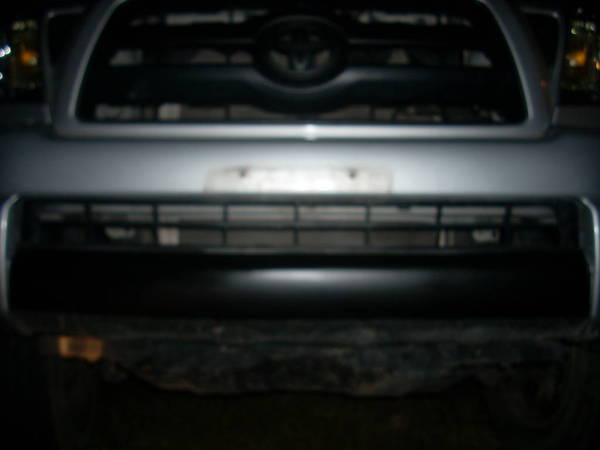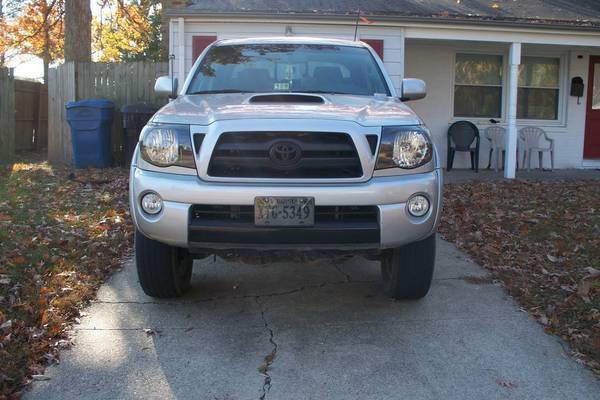 Later Replaced By:
Custom Tube Bumper,
Barry Fixing what was Ghey on the bumper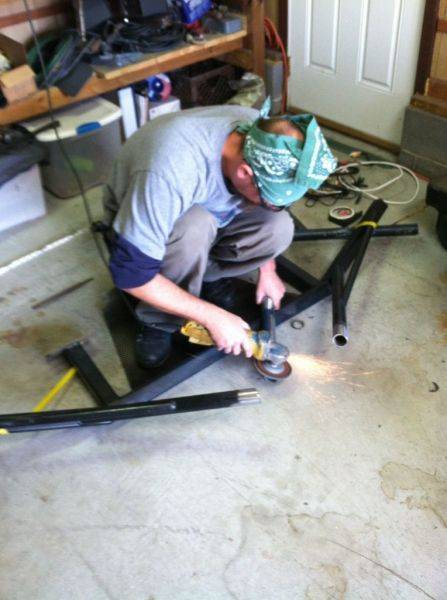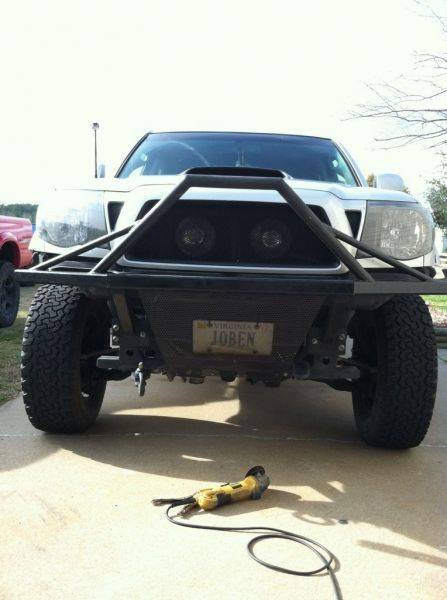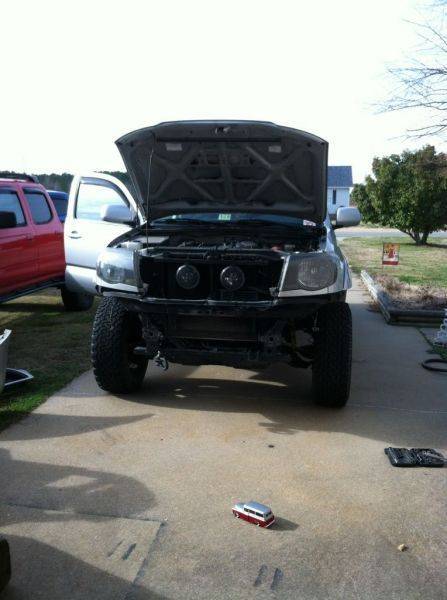 later replaced by a TAG Bumper (Tactical Armor Group):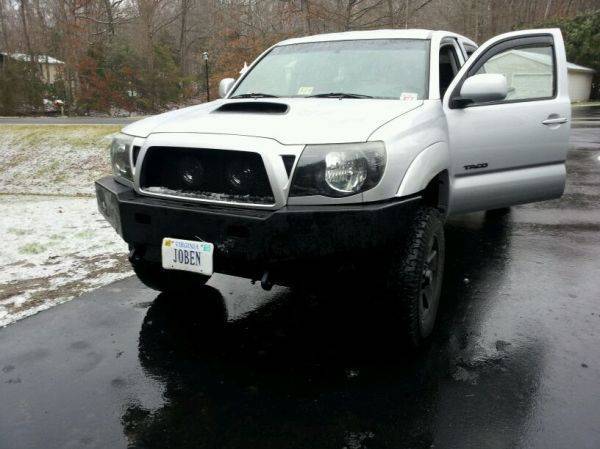 Wheeling in VB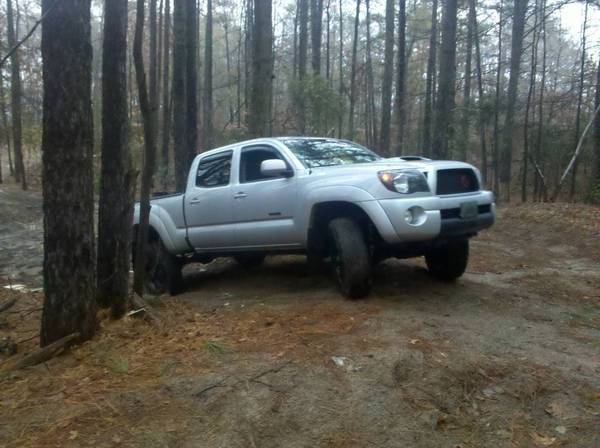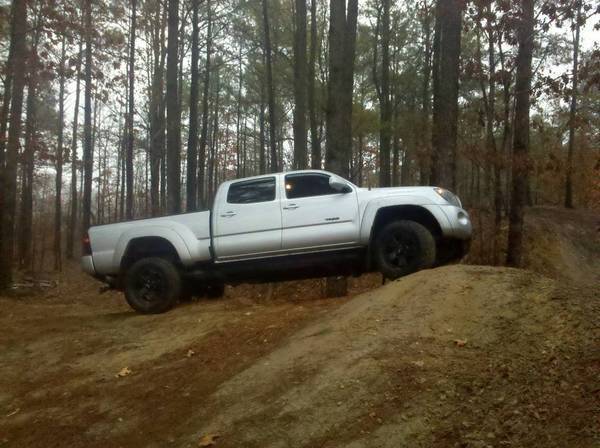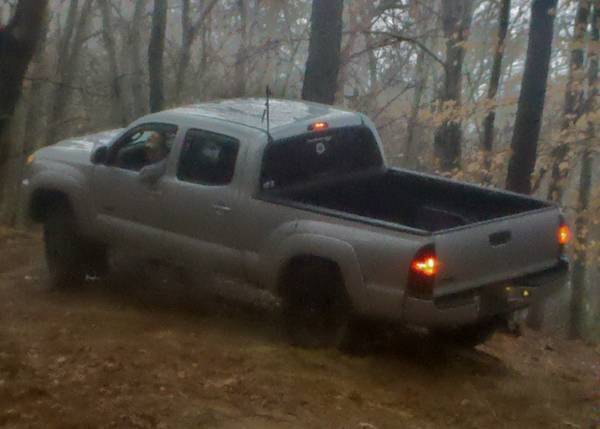 Shoe Creek: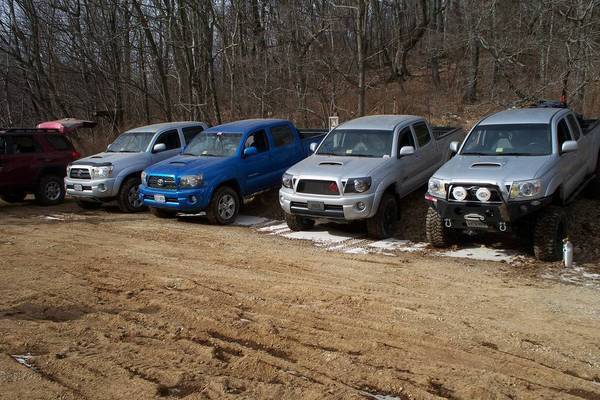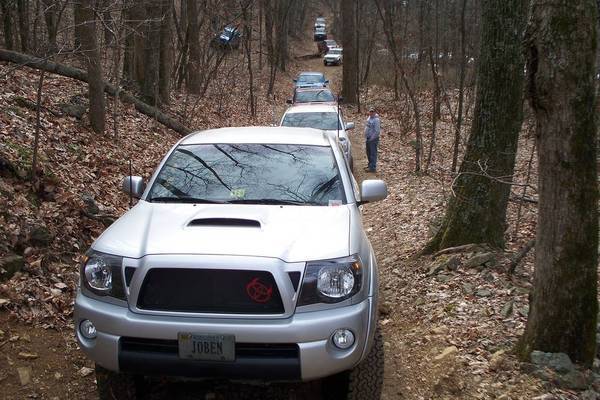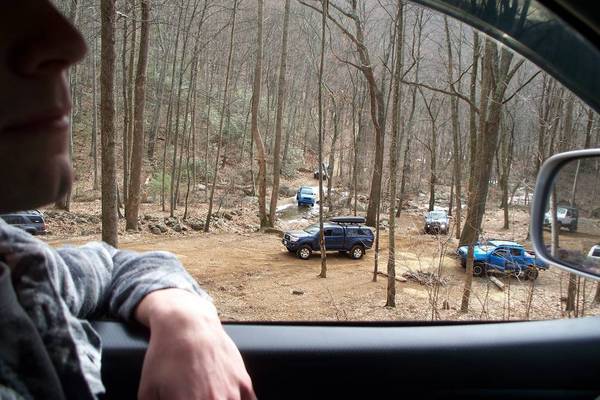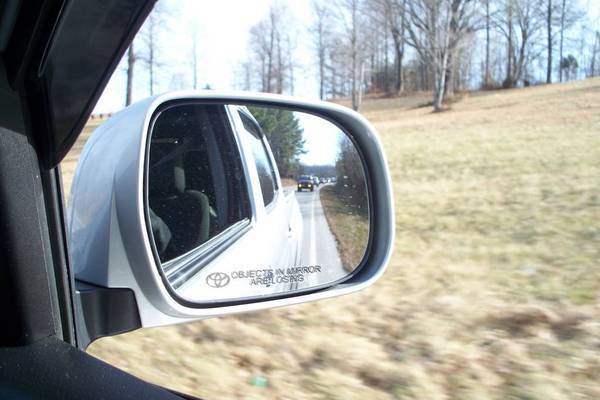 Shoe Creek 2: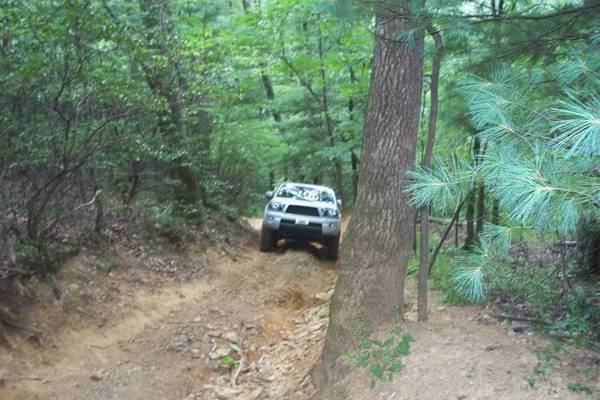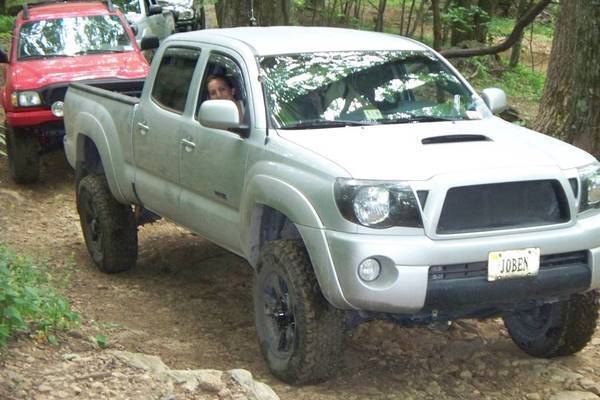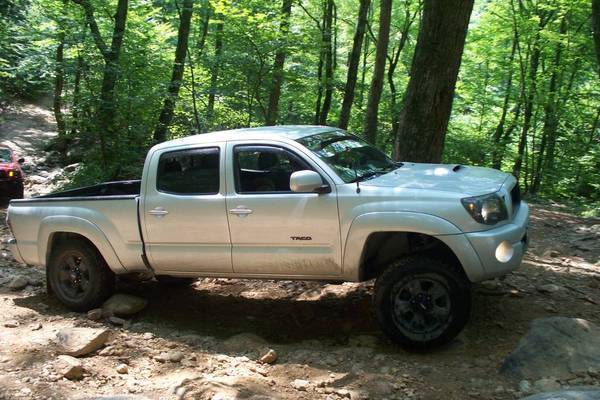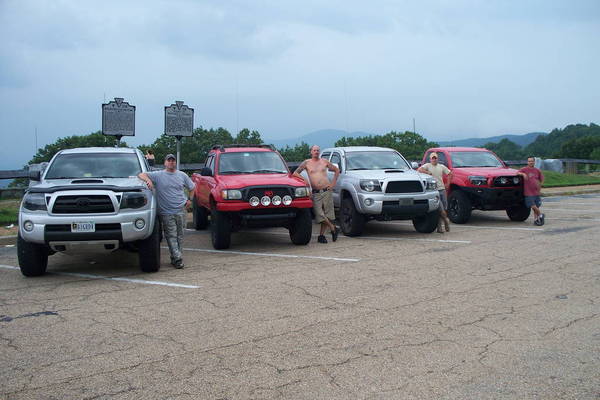 Hero Shots...
Oceana Hobby Shop Meet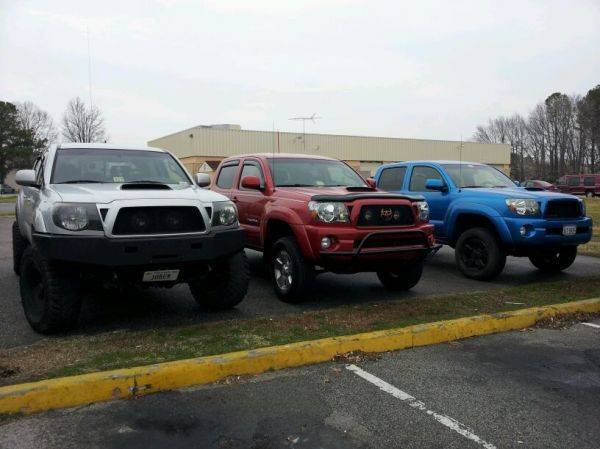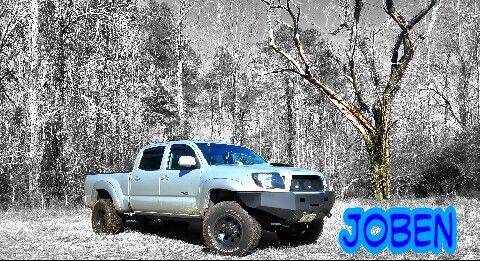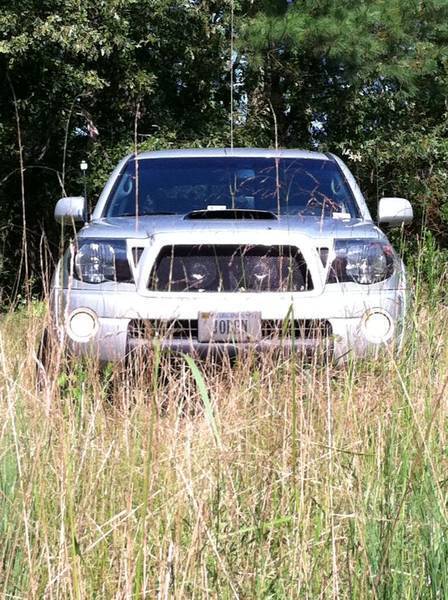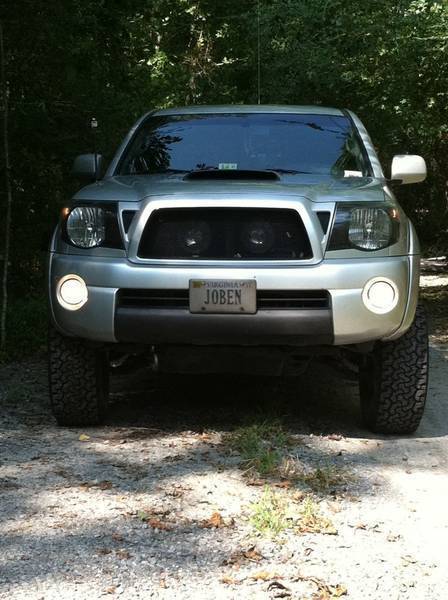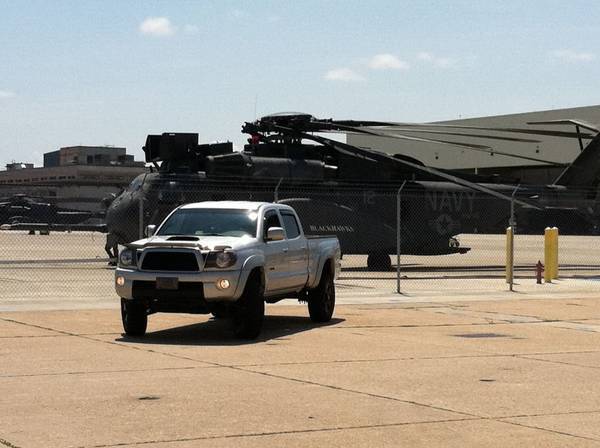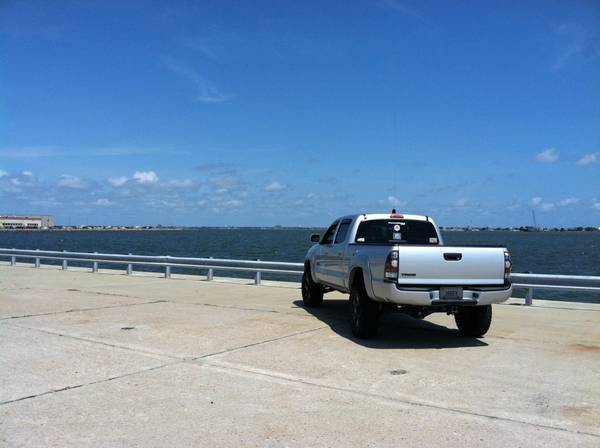 Hella 500's Behind The Grill W/Custom Bracket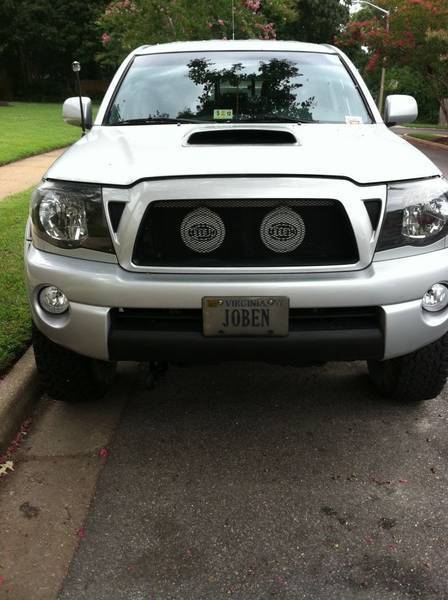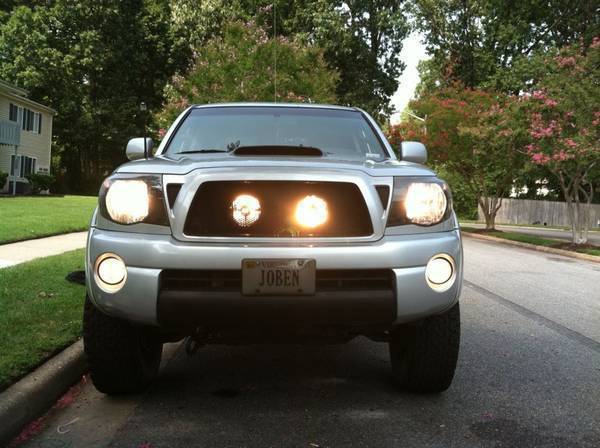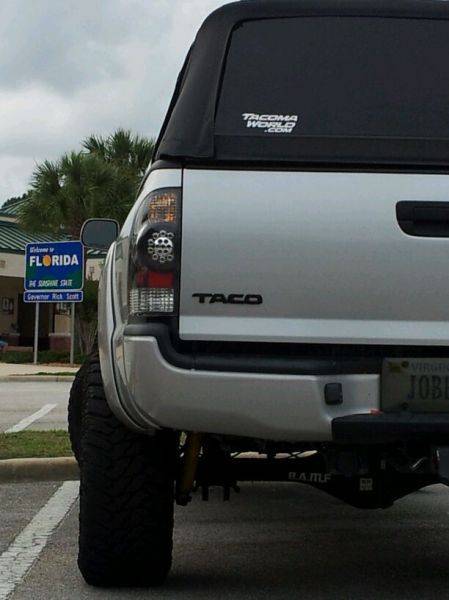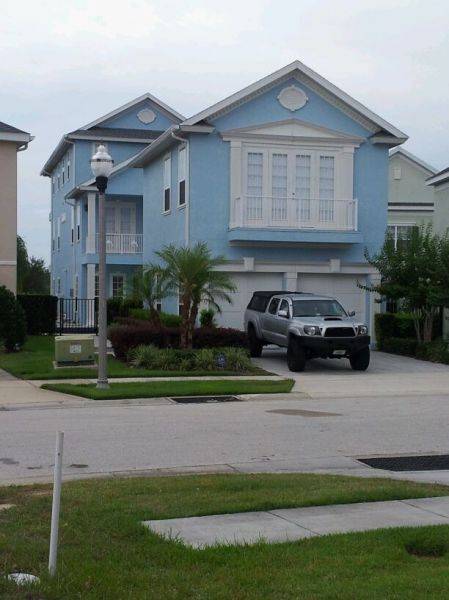 Future additions:
Sliders (hybrid)
Full Skids
High Clearance Rear Bumper
Retro Fit Headlights
upgrade stereo (someday)
MOAR to come