A few pics from my install to add.
I wedged a sponge between the lock and tailgate to stop the rattling noise.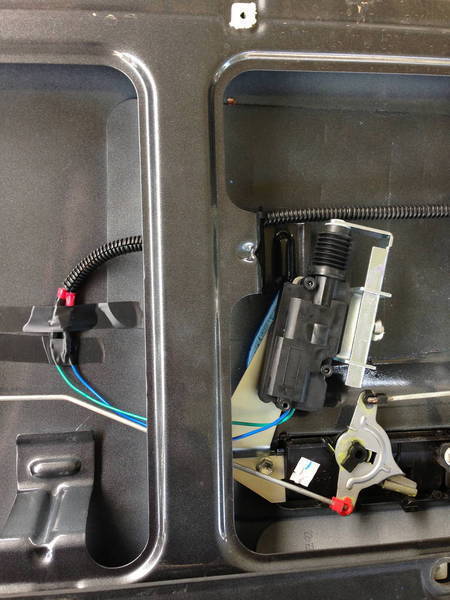 I followed the backup camera wiring on the right side.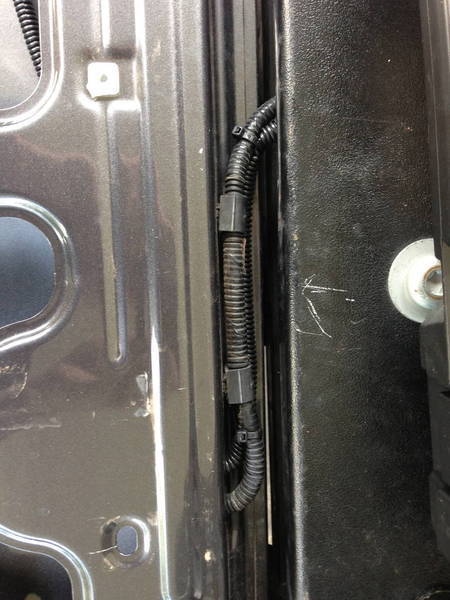 Accessed the cab under the passenger seat. This entry point is now sealed with silicone as well to make sure there's no moisture leak.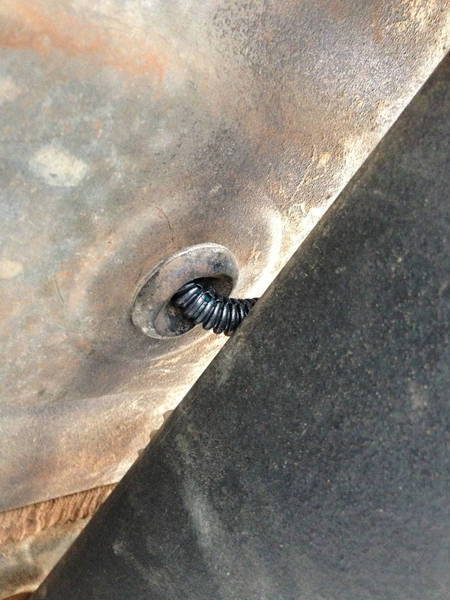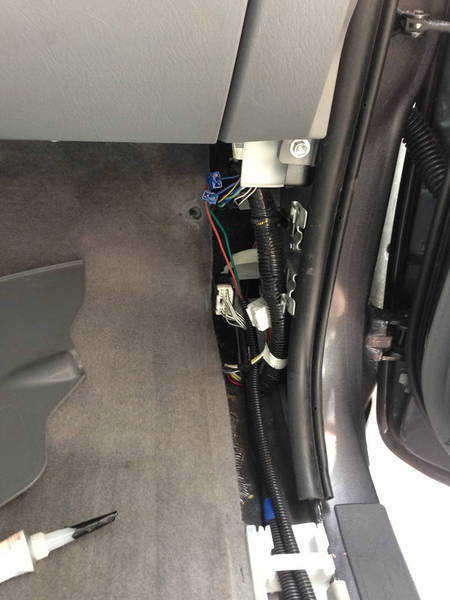 The Radioshack wire tap-ins are WAAAAYYYY better than the ones that came with it. Also my wire bundle wasn't the same as the OPs. My blue-pink and blue-black were located in the bundle directly above the OPs.