HERE IS THE LINK TO THE POP & LOCK I ORDERED FROM AMAZON
:
POP&LOCK
I know there are two write ups on the power tailgate already (TW and Toyota Nation). Don't mean to do a repeat, but I had a bit of trouble understanding which wires to tap into since the pictures provided in the two write ups didn't clearly point out which wires to use. Thanks to
stewartx
help I was able to tap into the right wires so the tailgate unlocks when the passenger door is unlocked.
Here's my write up of the install. Hopefully this helps those that are in the same situation as I was in.
To get the power tailgate to unlock when you click the key fob twice you have to tap into the wires on the passenger side.
After removing the plastic panel from the tailgate attach the locking mechanism with the use of the left 10mm bolt (unhook the bar with the red tab to move it out of the way prior to installing the locking mechanism).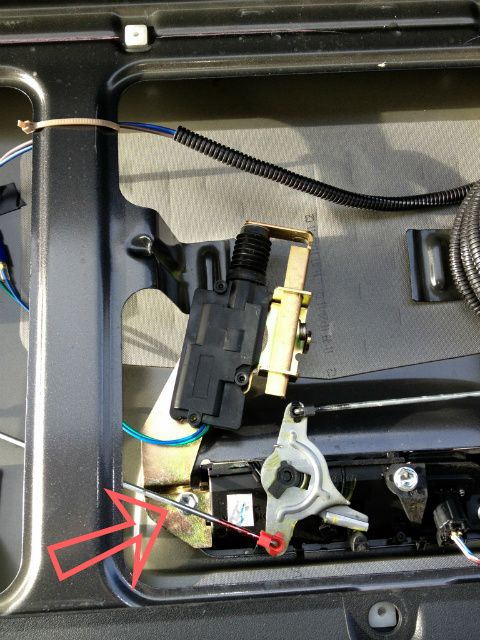 Route the power tailgate wire through the hole where the back up camera wire exits the tailgate on the right side. You have to take of the plastic piece that holds back up camera wire to feed the power tailgate wire through the hole. Now route the power tailgate wire through the rectangular hole where you access the spare tire.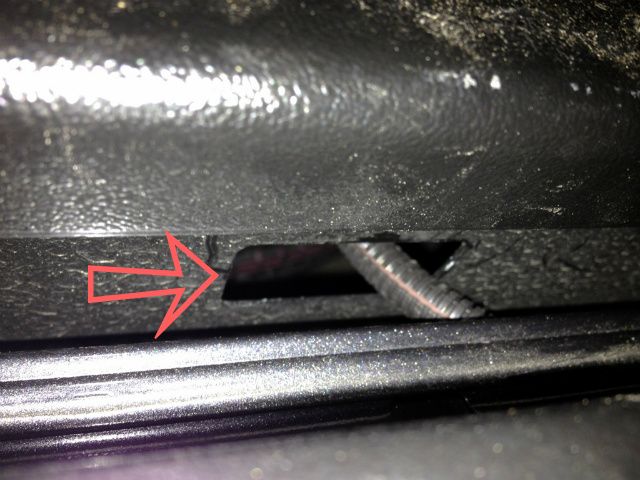 After routing the power tailgate wire under your truck, along the right side following the existing wires that are already there locate the plug underneath the passenger side seat and remove it. Cut an "X" in the center and feed the power tailgate wire through it first. After removing the step panel and the kick panel route the wire through the whole where the plastic plug was located.
This is the wire bundle where you find the wires to tap into.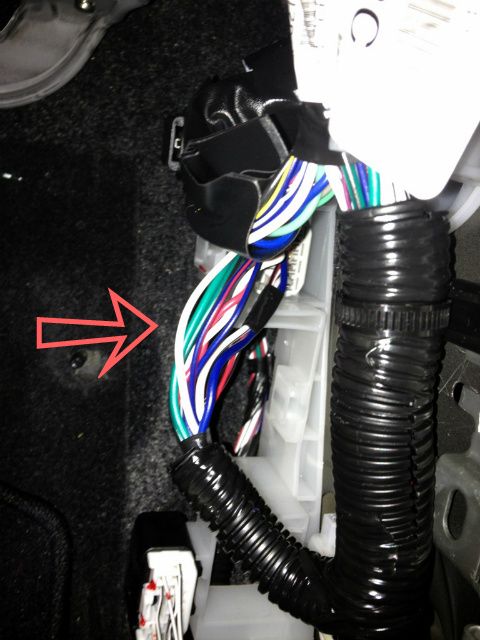 Find the
BLUE
wire with
REDISH
-
PINK
stripe and another
BLUE
wire with a
BLACK
stripe.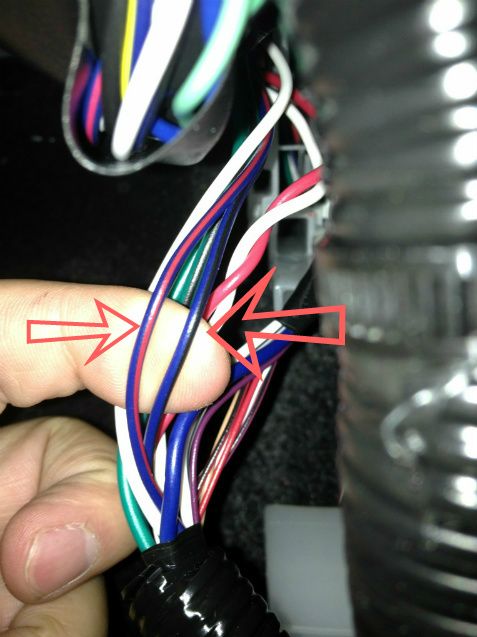 I used Wire Tap-In Squeeze Connectors from Radio (
http://www.radioshack.com/product/in...ductId=2104093
) to tap into those wires.
Stewartx
suggested these and I have to agree these seem to be better for this install. To use these you'll have to cut off the light/clear blue plastic connectors that are already attached at the end of the power tailgate wires.
Go back and connect all the wires together and test. If the tailgate locks when you unlock the truck simply switch the wires at the tailgate. When everything work properly take all the excess and place it inside the tailgate. Then take zip-ties and secure the power tailgate wire to the existing wires underneath the truck.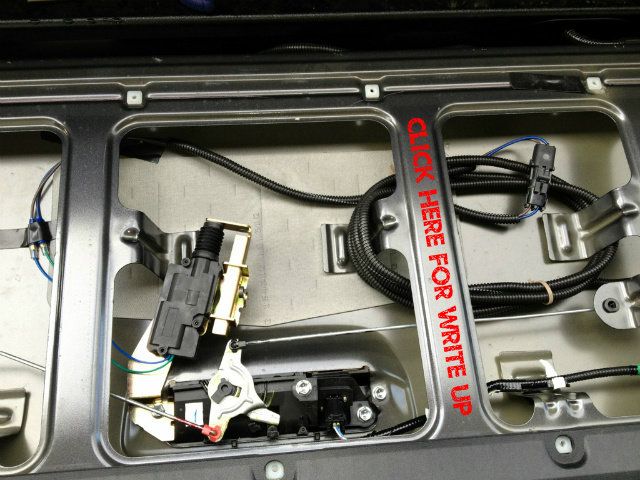 http://www.youtube.com/watch?v=MA_7cV-5jXg
All done