This isn't a "How-To" or "Install Guide", just some pics of the sliders and hidden winch mount we fab'd up for my truck.
HIDDEN WINCH MOUNT
For the hidden winch mount, we reinforced the stock aluminum bumper with 1/4" 6061 T6 aluminum, fully plated, gusseted, reinforced, and TIG/MIG welded.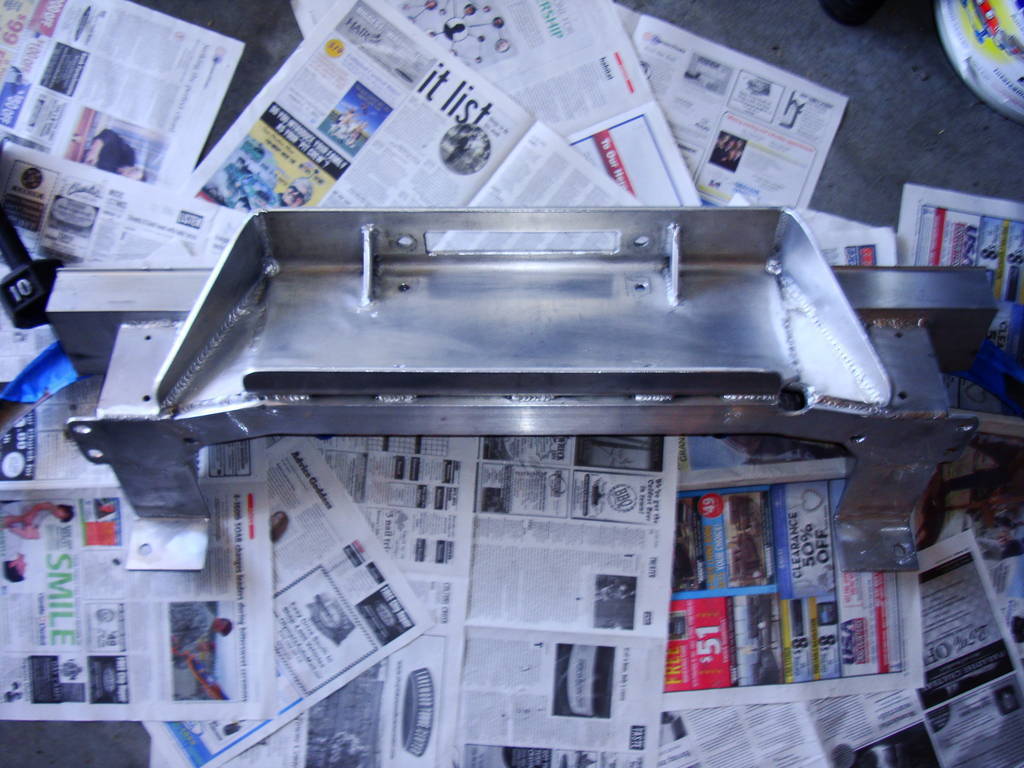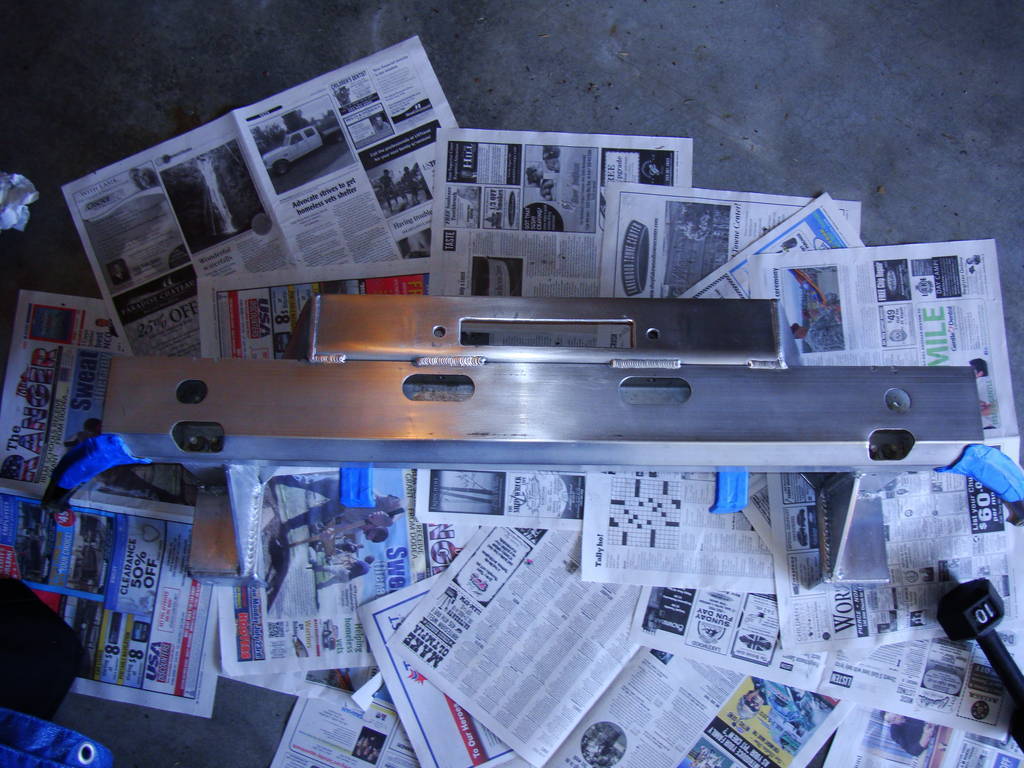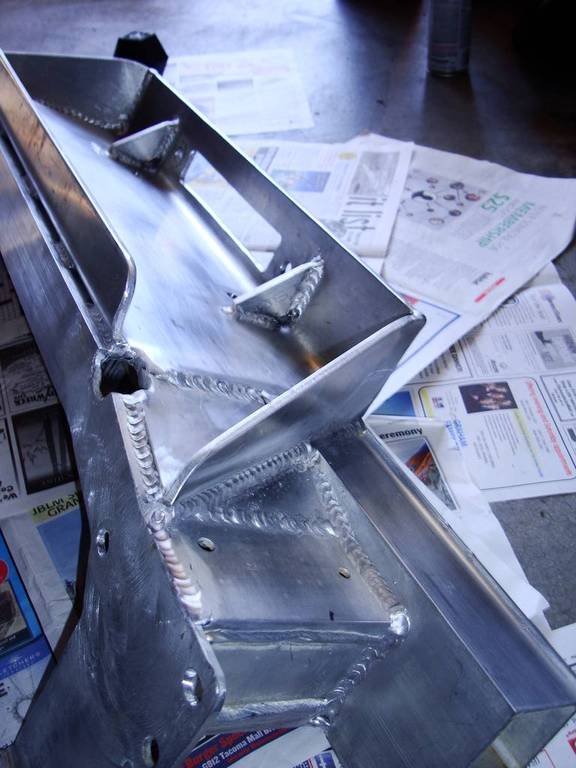 Sanded, primed, and painted it flat-black.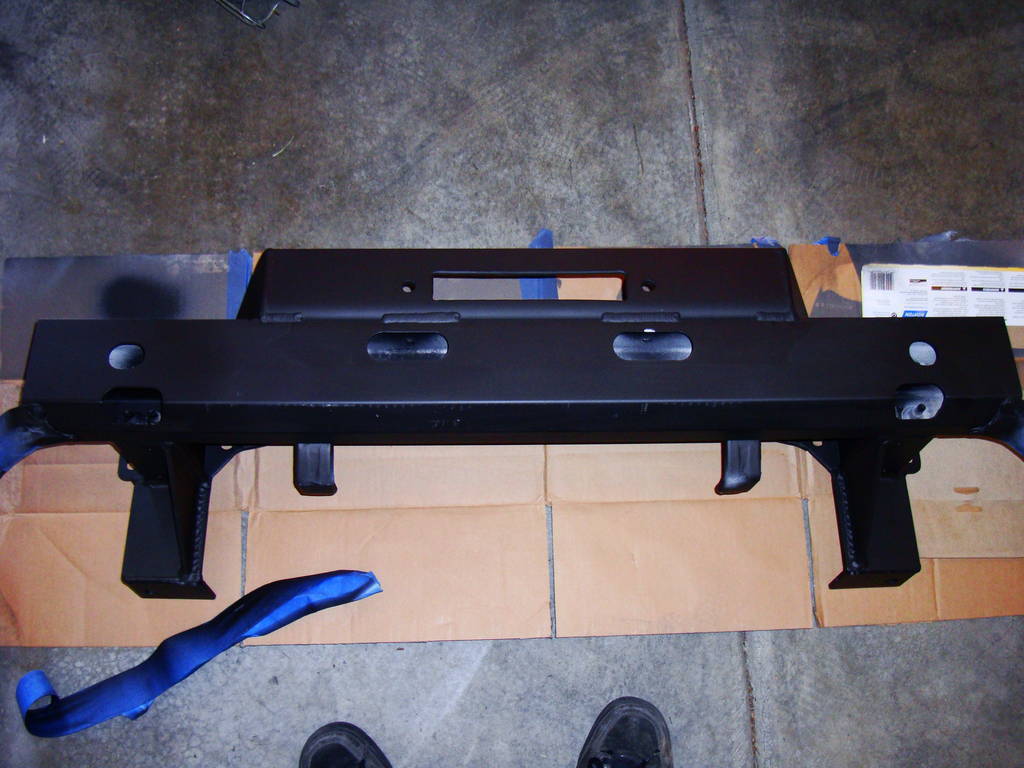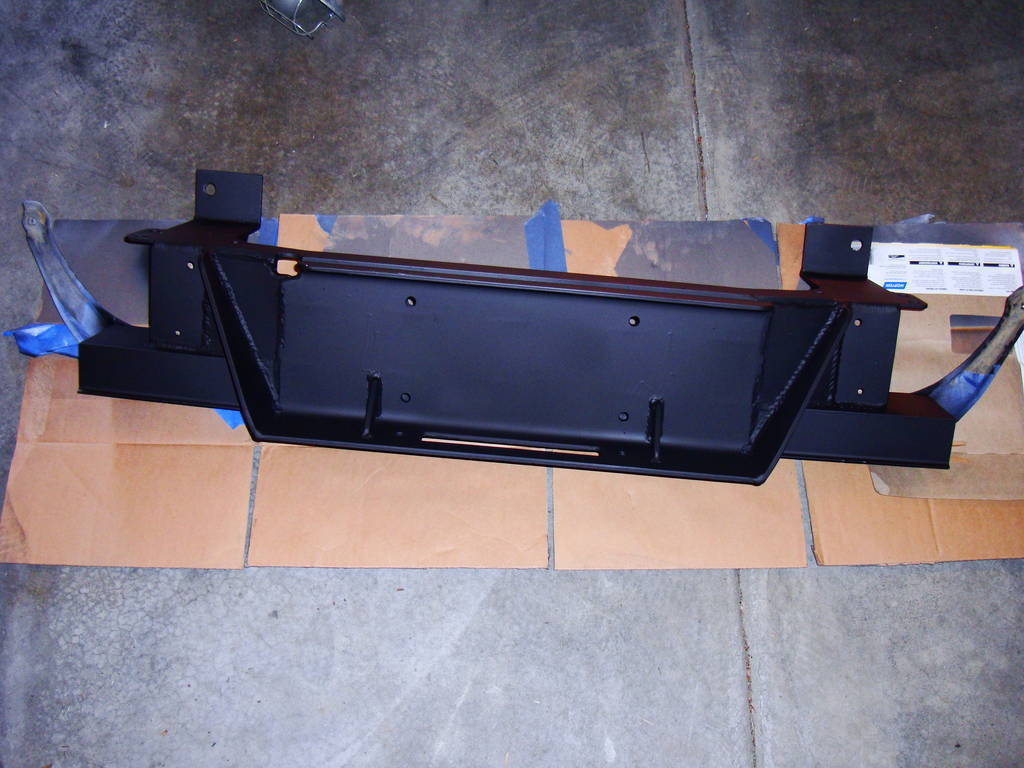 I was a little apprehensive about using aluminum at first, but it is strong and stout as hell! Plus with the synthetic line, I saved about 60-70lbs. up front. Say what you want, but this mount will hold-up to anything I plan on winching with it.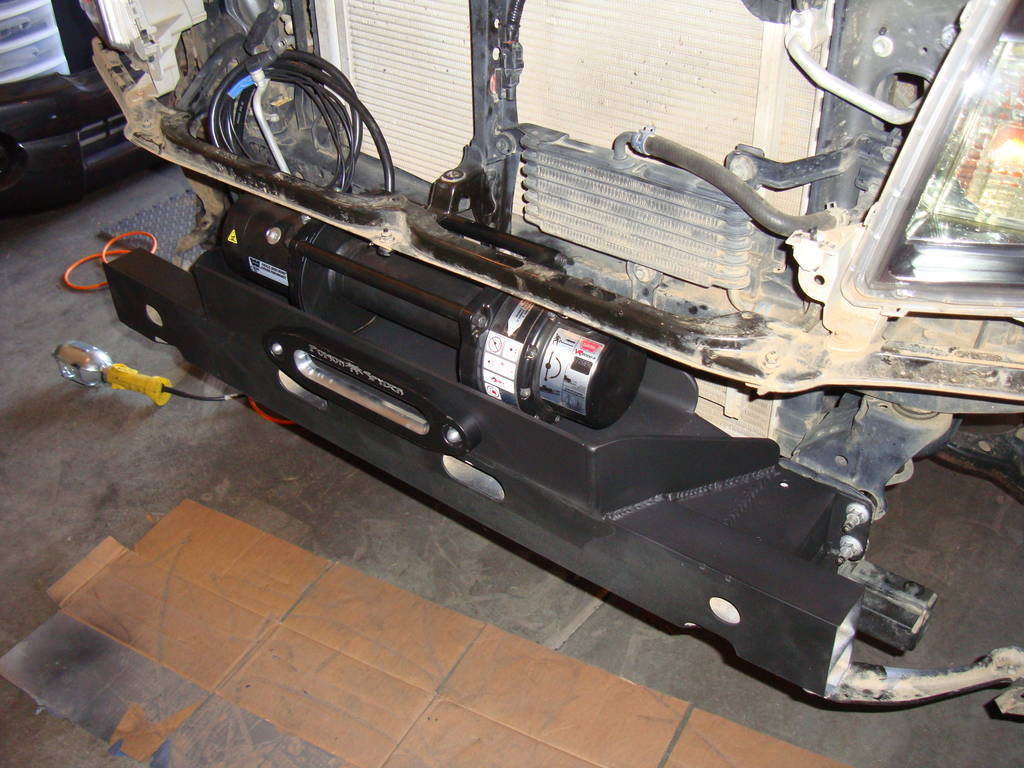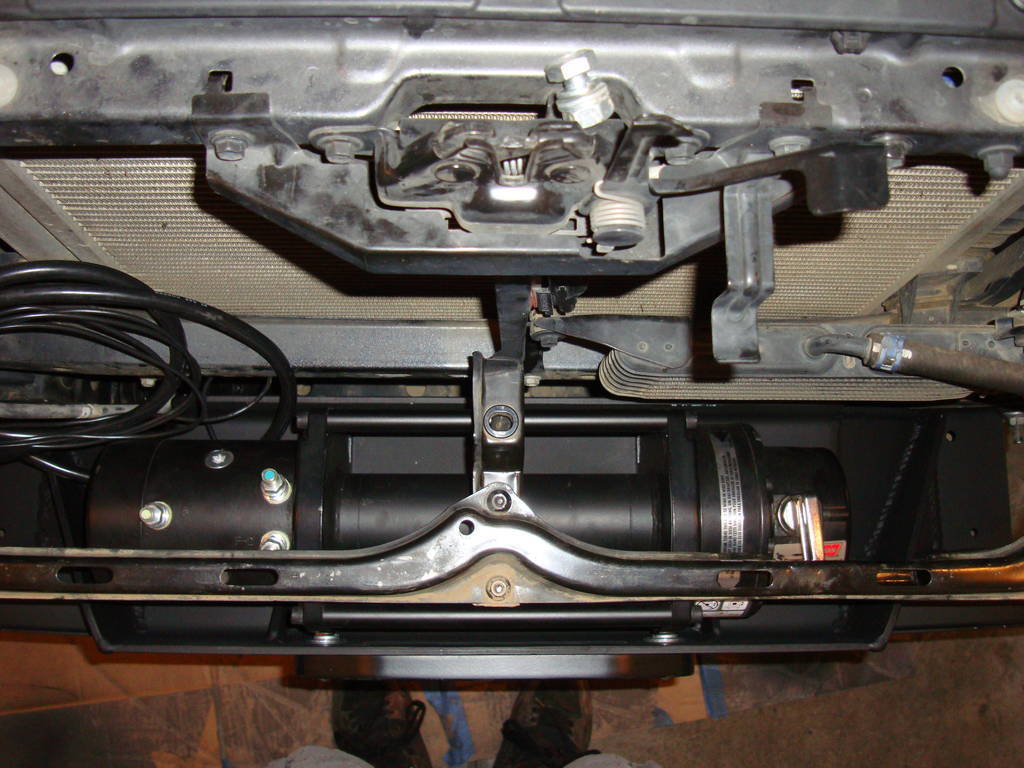 I wired up the control box in front of the radiator. I had to use a different mounting bracket than what came with the winch, and I had
just
enough wire to reach the battery. Really clean install, out of the way, clears the radiator, and the control still has room to plug in. The clutch and everything is easily accessible without removing the grille.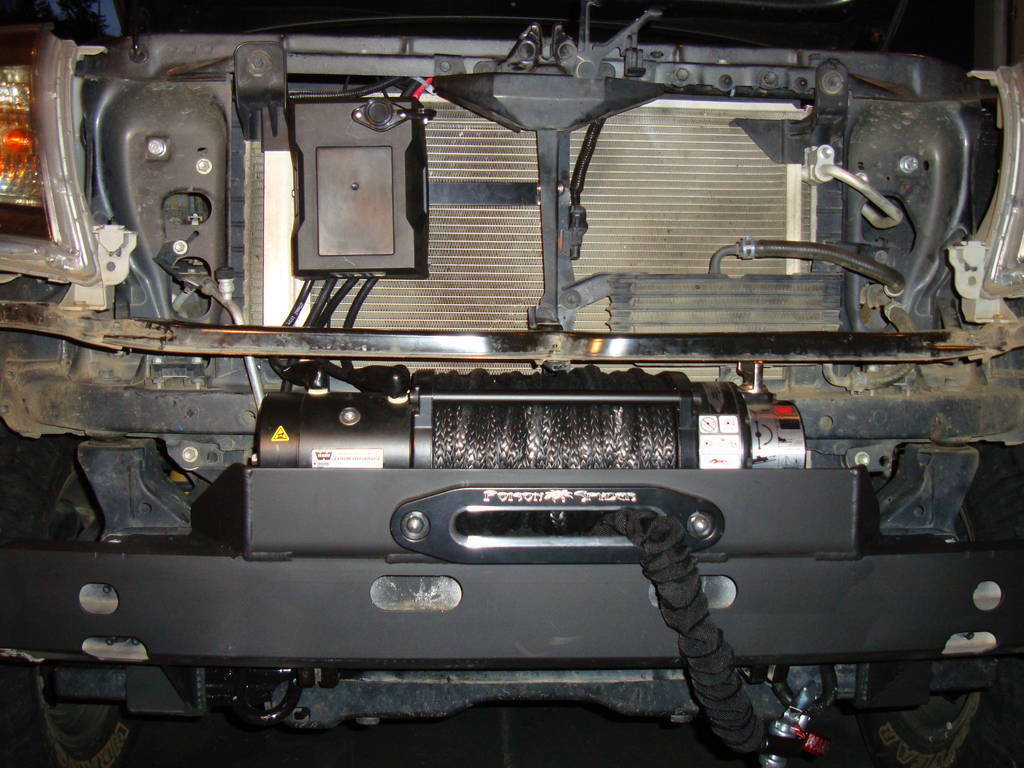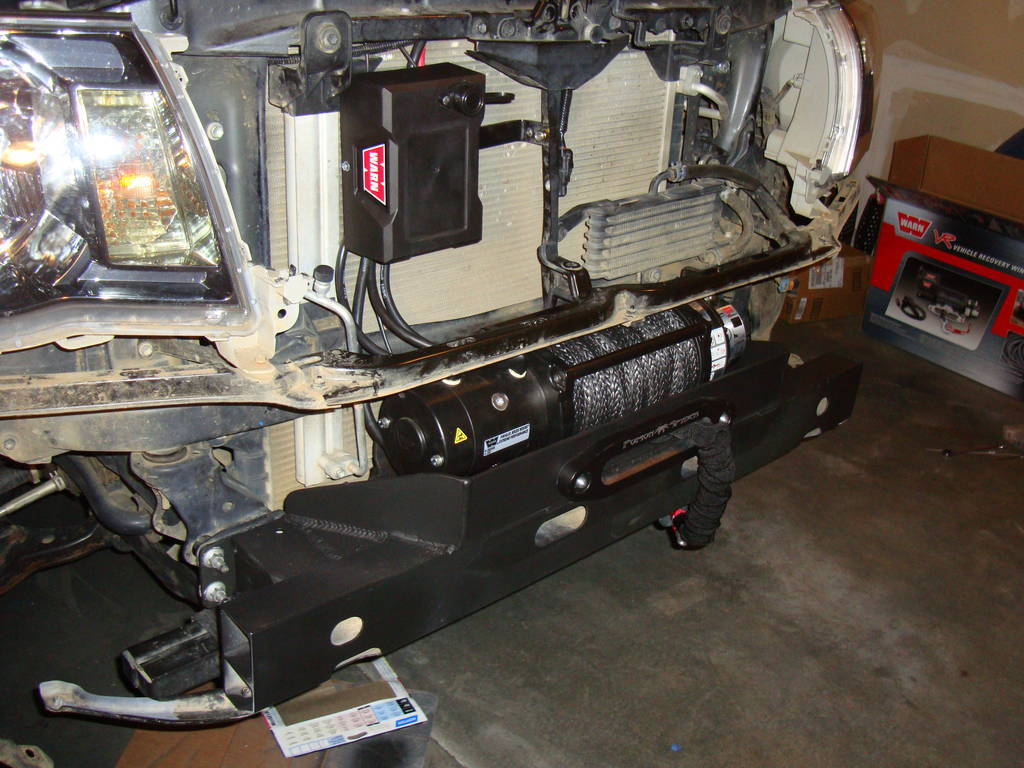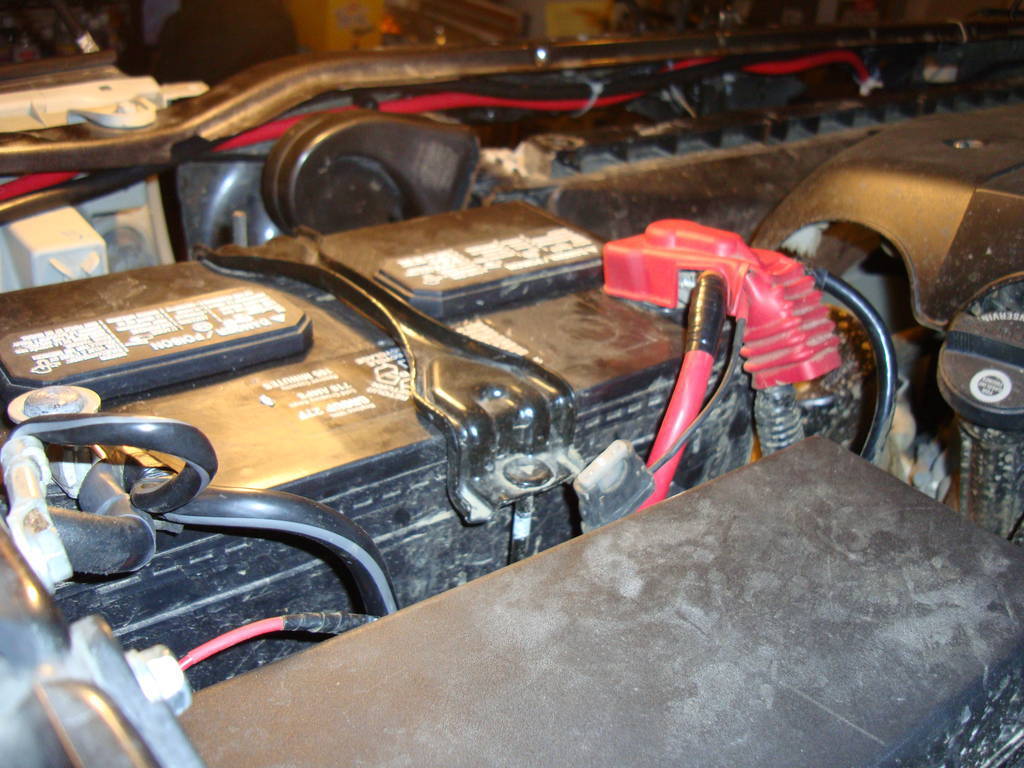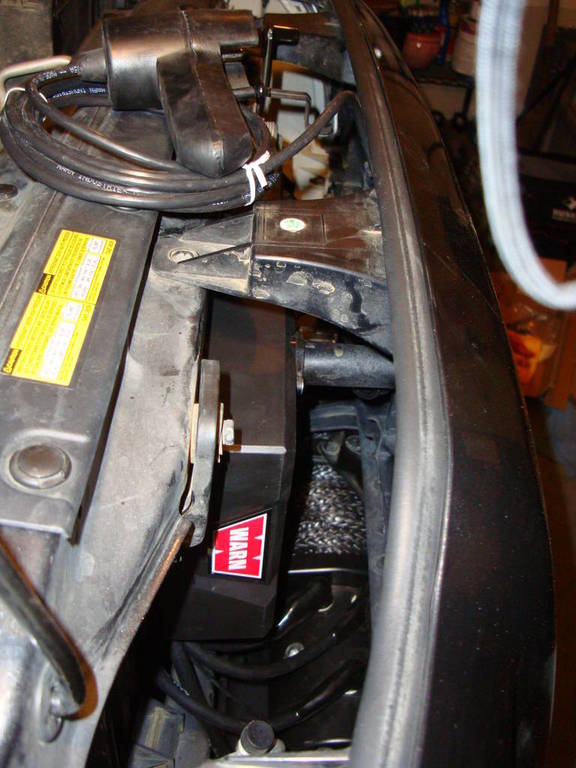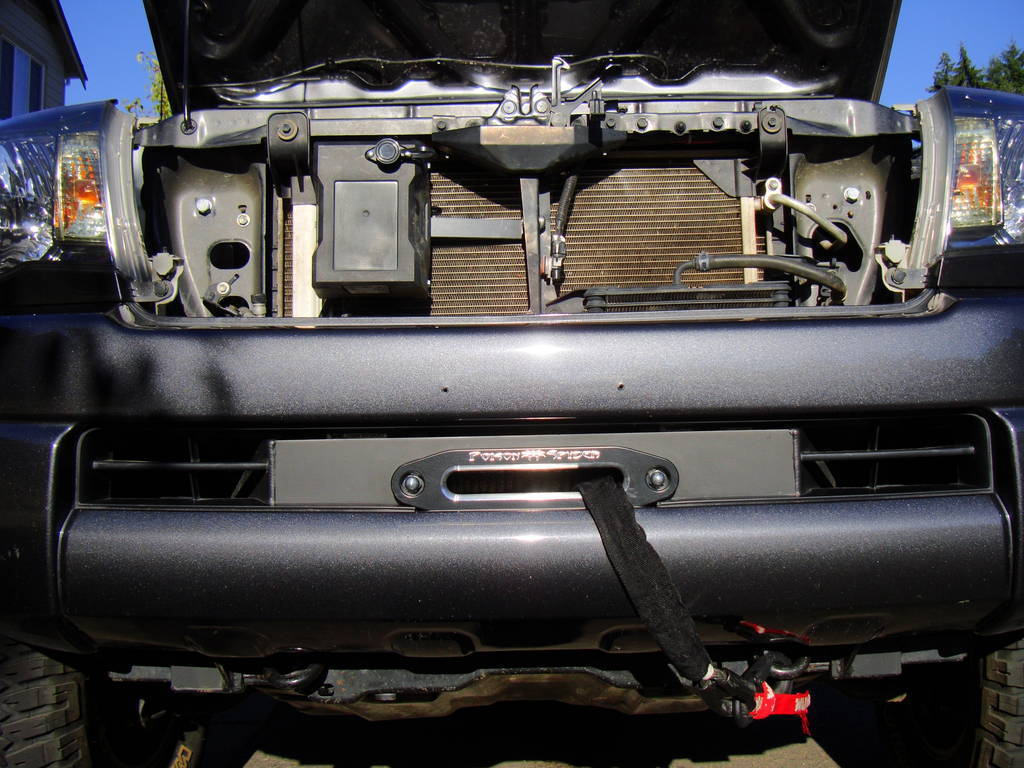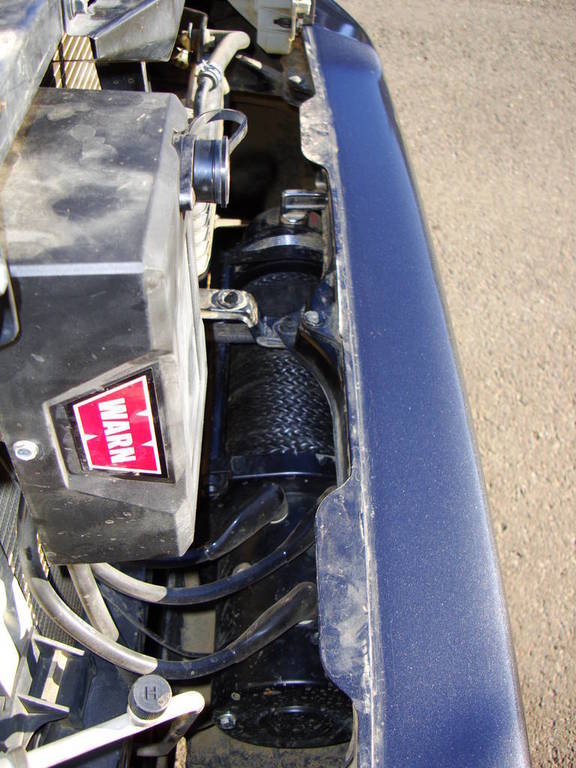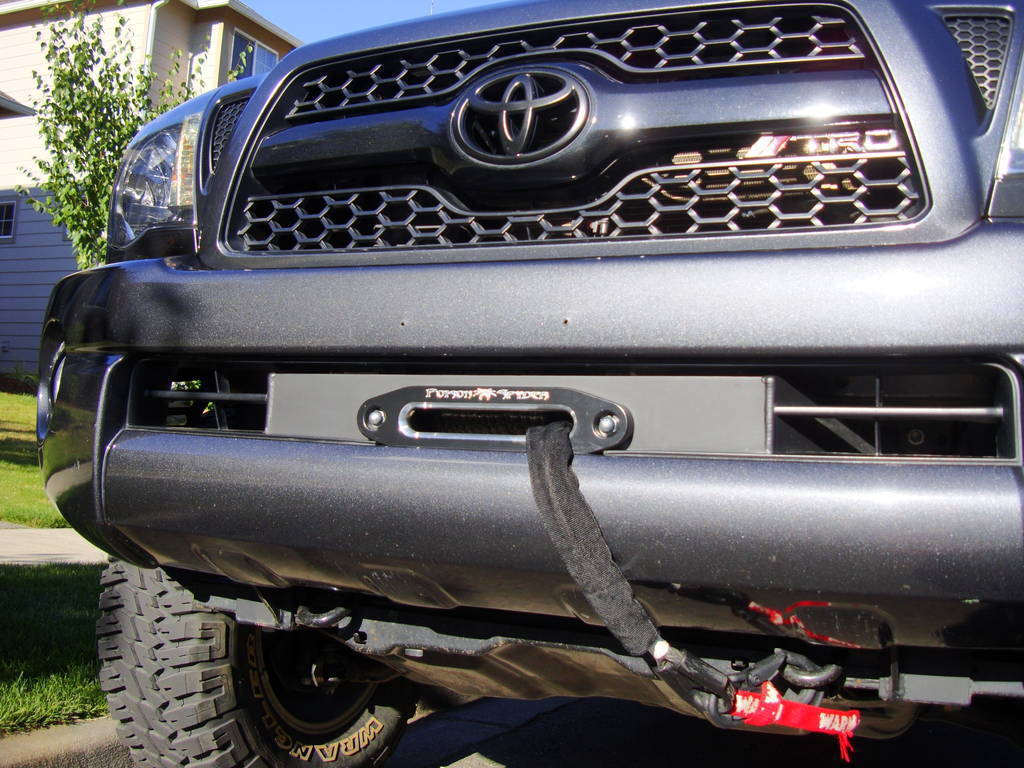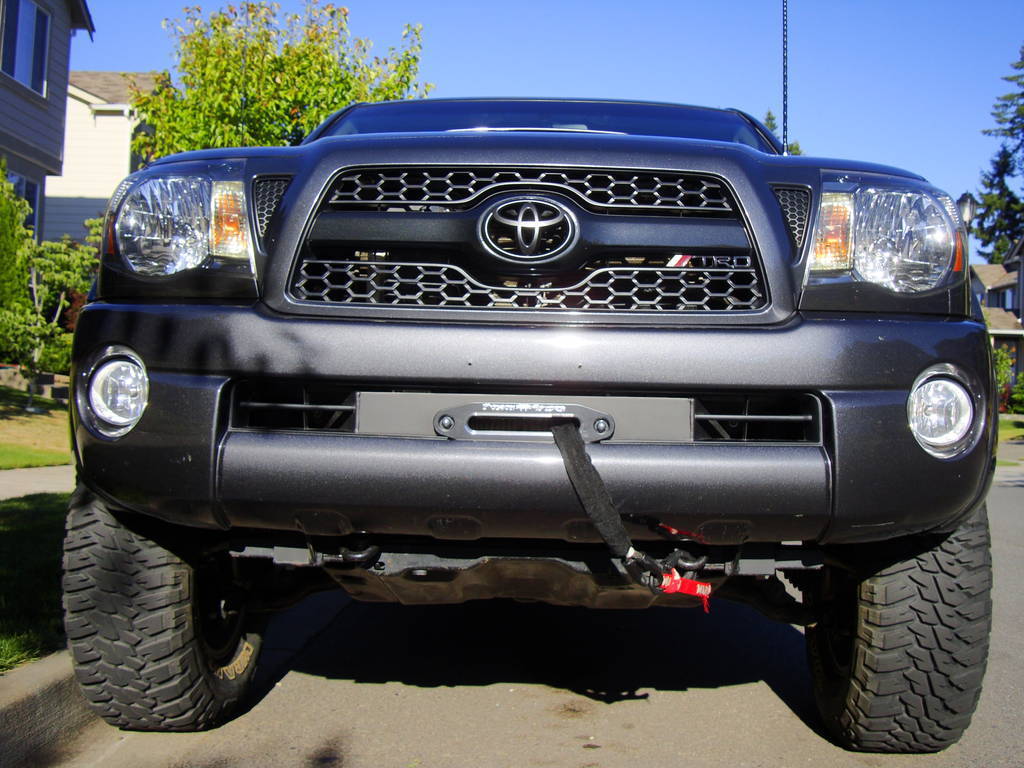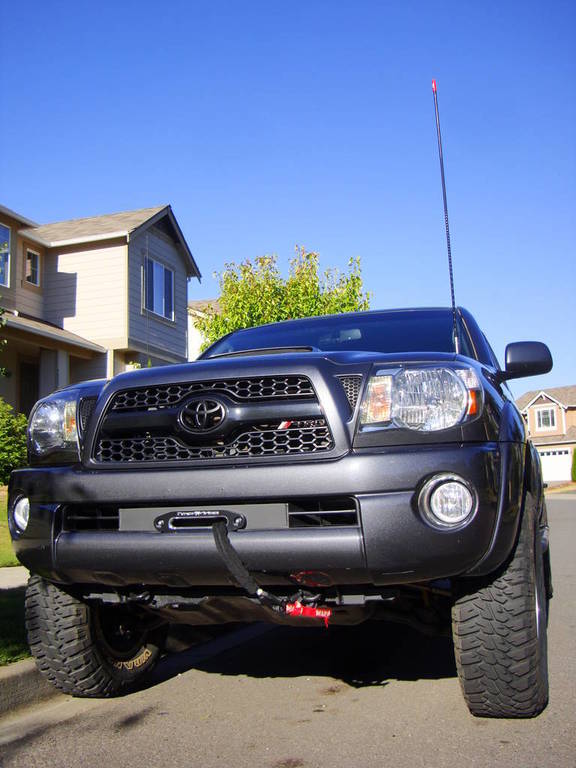 SLIDERS
For the sliders, we did a simple round-tube design using 2"OD x .188"-wall HREW, and beefy L-brackets, fully-gusseted and welded to the frame. It ended up about 3/4" below the pinch-weld, and we turned up the outer-rail to 18.3°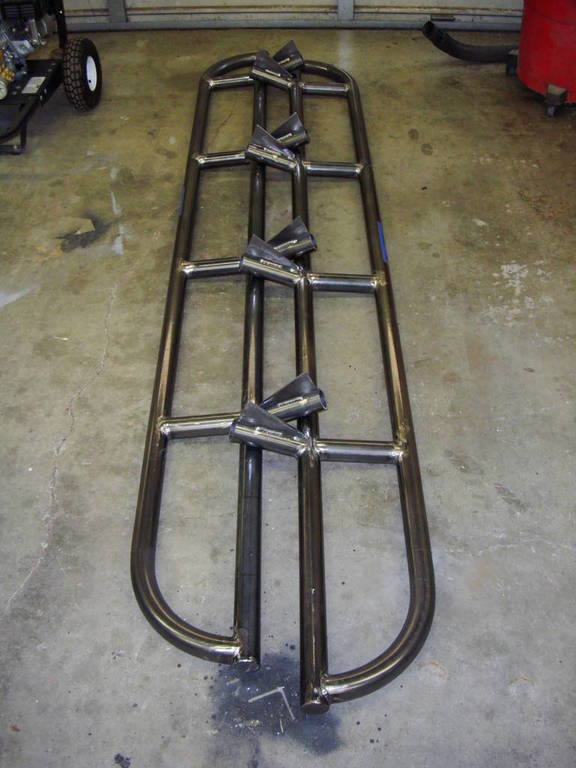 We decided not to do a round/square "Hybrid" since all round tubing would create a larger contact footprint on each joint/weld, and in turn, increase rigidity.
Another unique twist is the extra support brace we welded in back. Since the DC/LB is so long, there was almost 23" past the straight frame that needed to be reinforced. Many sliders for the DC/LB have little support in the rear, and can flex quite a bit by just stepping on them. This cured that problem.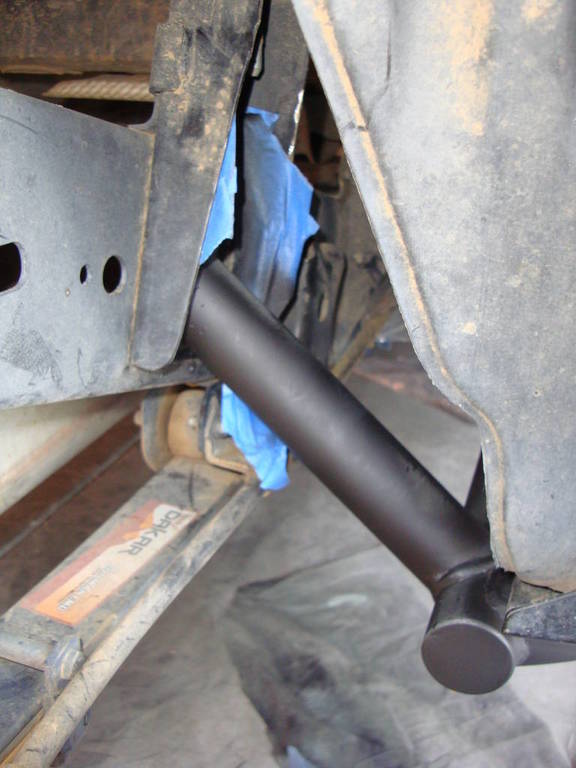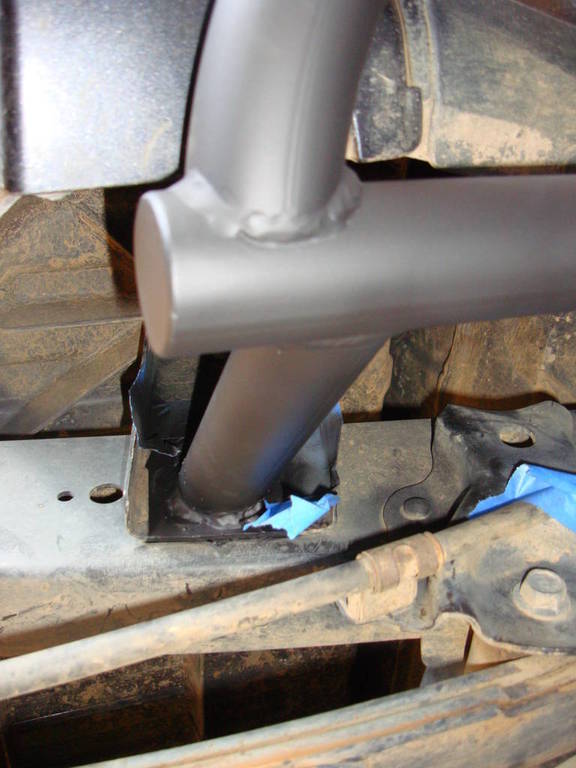 Sanded, Primed and painted flat-black as well. I also added some 3M Traction Tape to each side.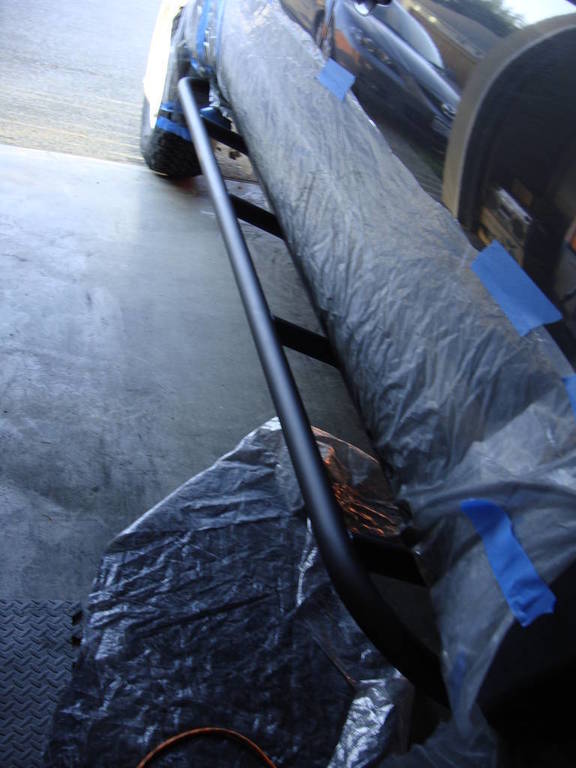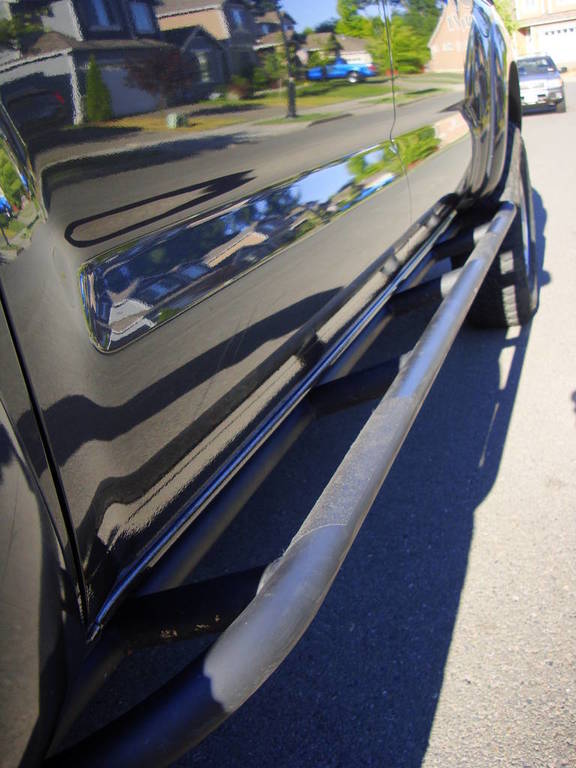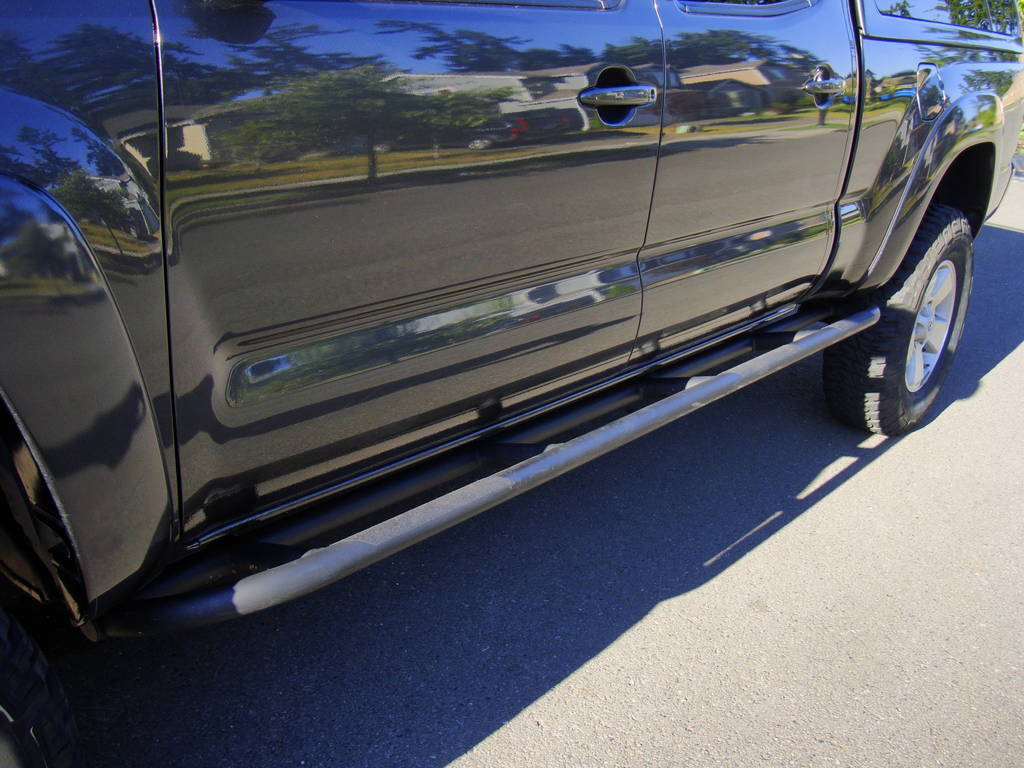 They have already come in handy on the trails...