I finally became the proud owner of a new gorgeous white DCSB in June. Good times. My BIG mistake was soaking in the "lore" here for a couple of months first. You guys are worse than crack dealers! Before I even received my truck I started stockpiling wheels, tires, and
tonneau cover
in my garage.
I planned on having a vehicle I could do minor offroading in (hunting, camping), and mostly keep on the roads, so I eschewed the off-road model in favor of the sport and its awesome skewp. Yeah, I'm shallow.
But then my brother with his jeep started planning an off-road camping trip in Colorado. Shoot. Wellll, not willing to risk marring my white beauty, I started investing a little more:
Allpro
skids & sliders, and, just in case, an Undercoverhwms winch mount equipped with a Warn VR8000-s winch w. synthetic cable. And thanks to MadToy's idea, I had some beefy shackle mounts welded onto the
undercover
bumper by a crusty local fab wiz. BTW, Brian at Undercover HWMS got the mount to me in record time.
The 265/70R-16 Michelin MS/2's and TRD beadlock wheels I'd purchased for normal driving suddenly seemed too sedate, and all that weight I'd added made my poor Taco look like a sprinter in the blocks, so I added 265/70R-17 Duratracs and
ToyTec
coilovers with Bilstein 5100's all 'round. MUCH better.
Also added a Cobra 75 w. 3' Firestick antenna, did the diff breather mod and yellow wire mod, and added a Poplock electric lock to tailgate.
All this in the space of 6 weeks.
Last week we took off for Colorado and it was AWESOME. Spent a week mucking on trails & over passes between Lake City, Silverton, Ouray, Ophir, & Telluride. God's country for sure! I also saw more sweet Taco's than I've seen all year, and I'm sure some of you reading were there!
Only problem was getting there via Kansas... At 4 am I passed a big rig on I70 doing a leisurely 75mph when a BIG doe crossed the highway and went all kamikaze on my ass. Fortunately I hugged the road by the median and caught her with the right front fender, sending deer parts flying, and the remains smack into the grill of the big rig. There was nothing left but an intact head sitting in a pile of goo. No limbs, no bones, just skin & gore. No, no pics.
I was amazed: all my damage was cosmetic! But the estimate I got today totalled over $4400 for all the shitty plastic parts (plus dinged quarter panel & door.) Bumper & valance are toast - after all the hours I spent fitting my winch mount & shackles.
Anyways, here's some pics (some suck) of my progress. Next up will be re-thinking my lackadaisical attitude towards deer protection, living in the Midwest.
Pristine new: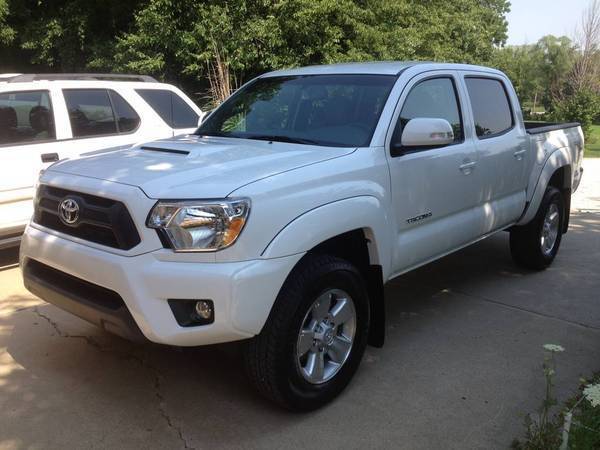 Oooh, Beadlocks!
Nothing but class: Beadlocks & Michelins: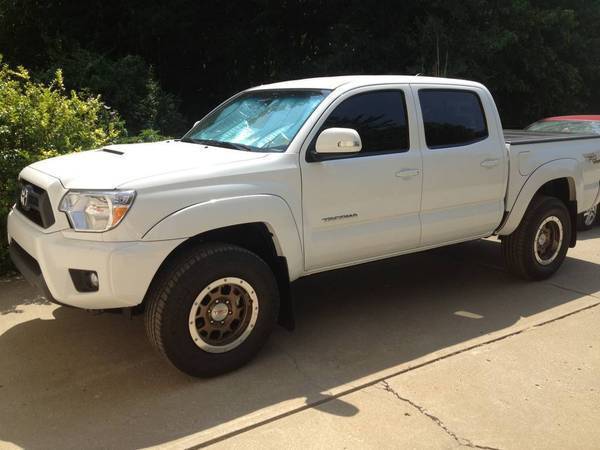 Shackle mounts welded onto Undercover winch mount: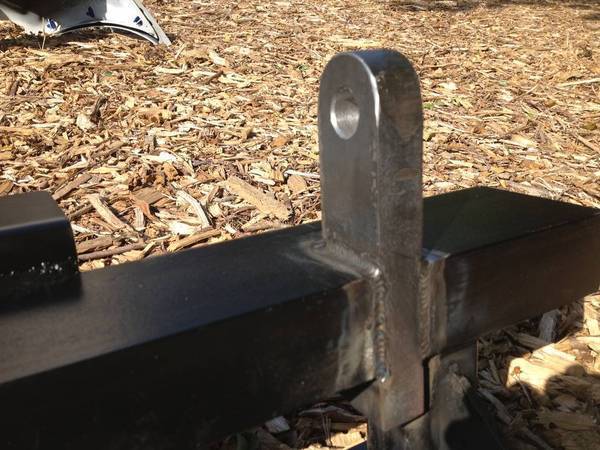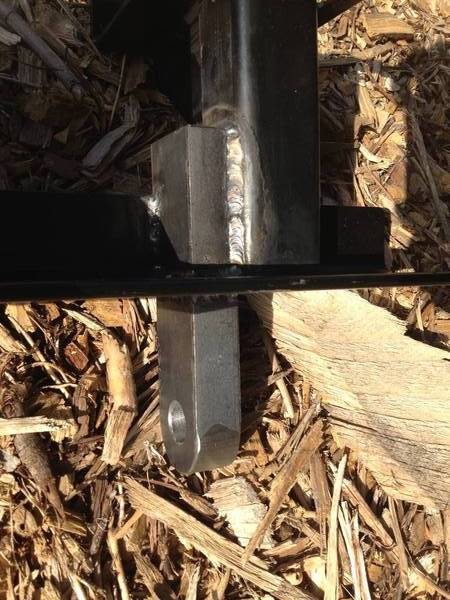 Undercover winch mount: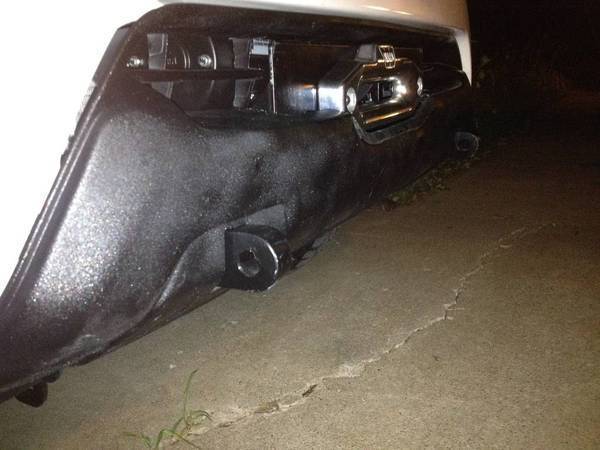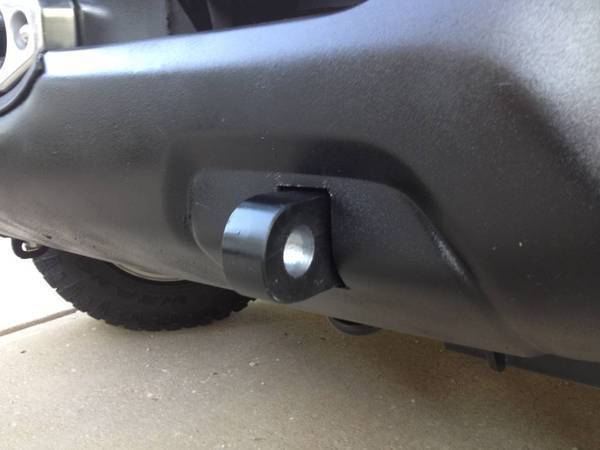 Winch control: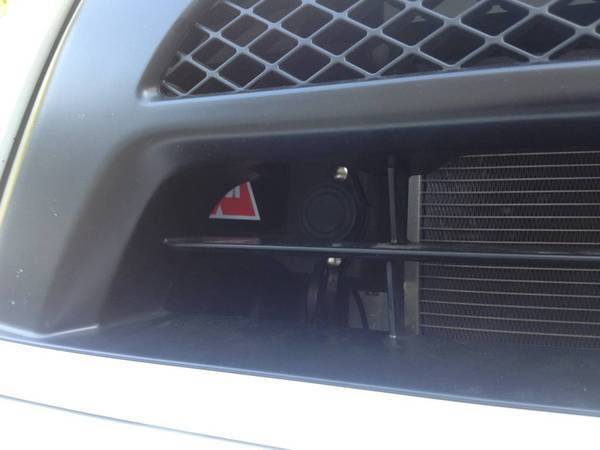 Had to cut valance to fit lead, then heated plastic & bent it in, and used door trim rubber piece to line edge: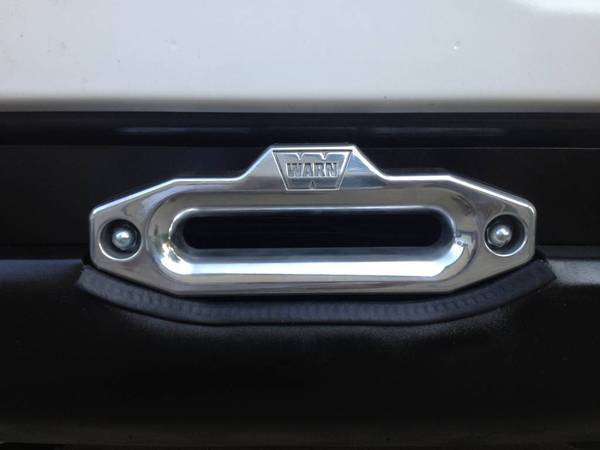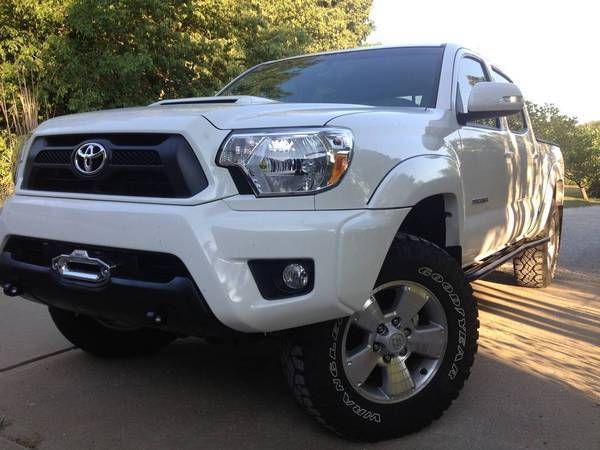 Allpro Rock Sliders, those things are beefy: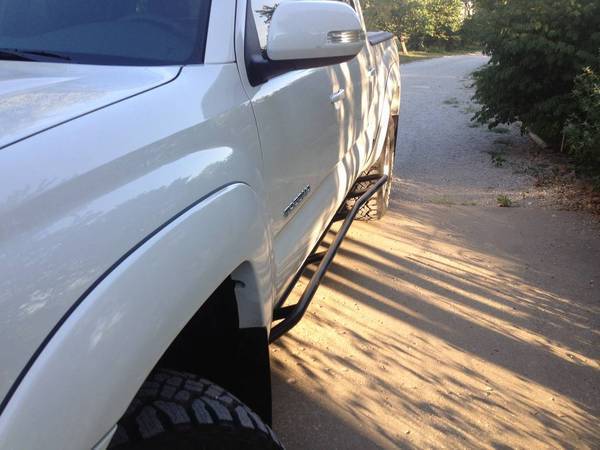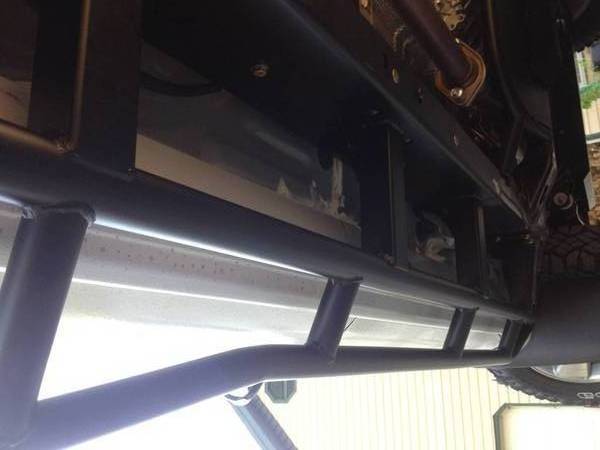 Allpro IFS skid plate (pic taken upside down)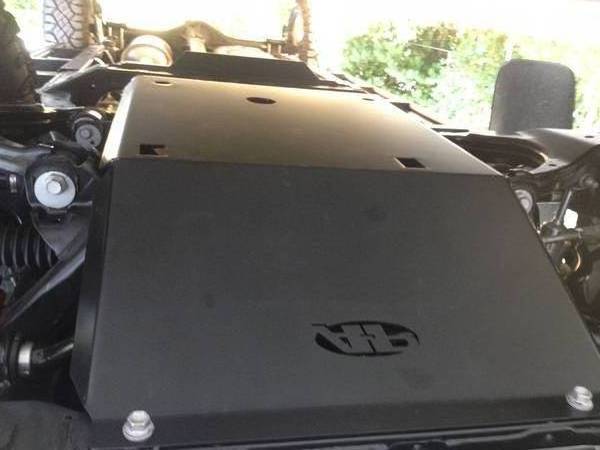 Allpro transfercase, transmission, & IFS skids (pic taken from rear)
Allpro transfercase skid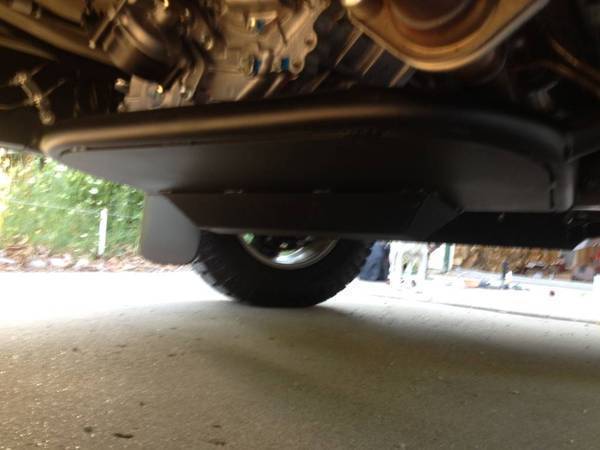 Toytec coilovers w. Billie 5100's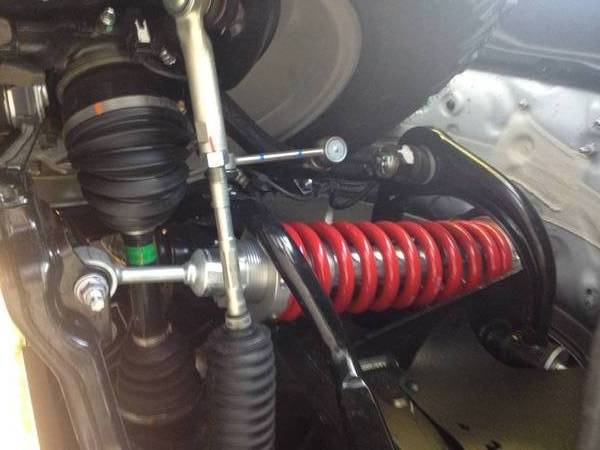 Stance after lift:
Effin' deer!!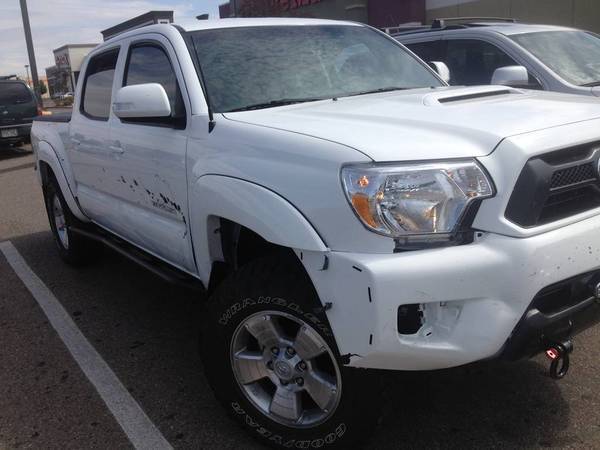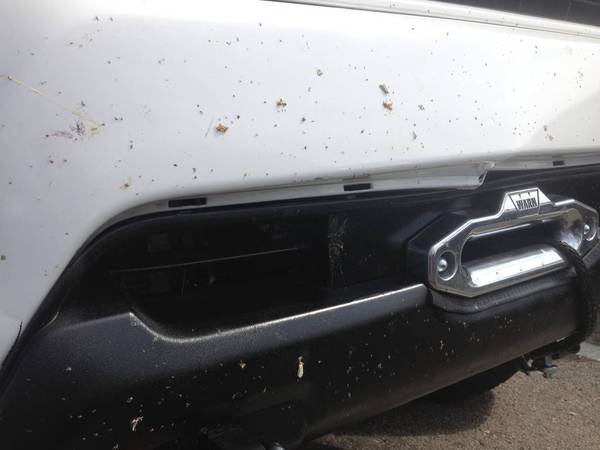 Ophir pass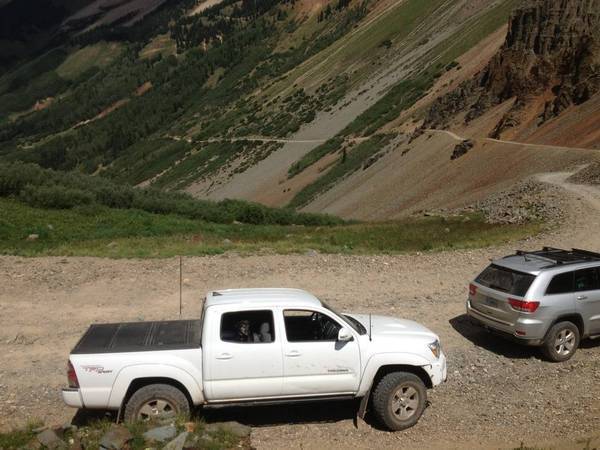 Engineer pass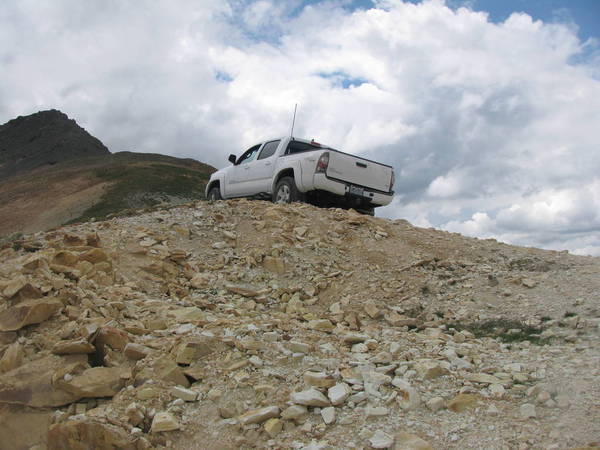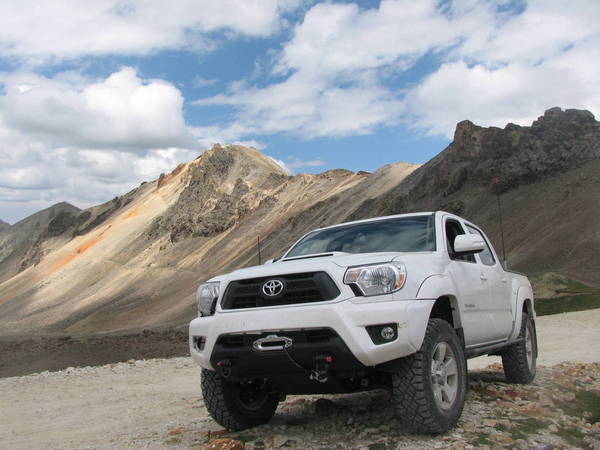 A well used taco: