So I finally had a good idea of what to use the useless garage door opener holder since toyota is too cheap to throw in the temp and compass like the rest of the trucks.
I plan on mounting two 12v sockets in it, then a bank of around 5 aux switches.
Why would you want two 12v sockets above your head like that, some of you may be wondering? Much like many of you, I own things like GPS units and radar detectors that I like to mount high. As well as an emergency led strobe system on my right visor. All of which need to be plugged in, or hardwired. I decided this would be perfect, then I am able to coil up the wires and plug the units in up high and out of the way, only when I need them, and be able to leave my emergency light hooked up. And I will also have aux switches for whatever I need them for (I have too many different lights).
Heres a really crappy scientifical paint mock up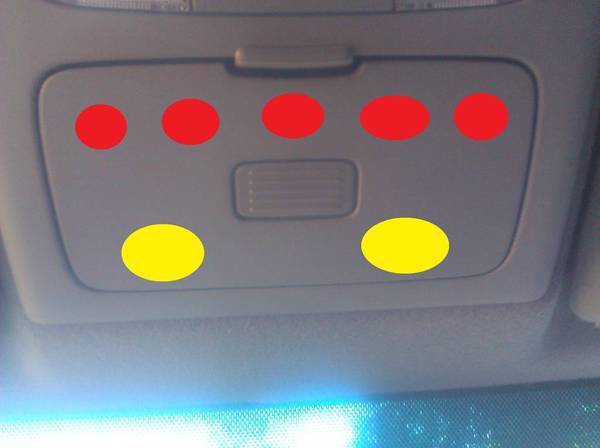 One question I have, Is there some kind of aftermarket piece I can buy that will fit over this opening that doesn't have the button in the middle for the garage door opener?
I will use this thread to show my progress and the finished product. Hopefuly.