So there doesn't appear to be a Key Programming thread, so here we go folks!
I refuse to pay dealership prices for Transponder Keys. Walmart and the like aren't much better at 80+$ a key (and that's assuming the idiot behind the counter doesn't jack up your key)
Total price with steps below is 31.98 - and then each additional key only costs 14.48 and you can program new keys for family members with a Toyota/Lexus .... so here we go....
**update, noticed that the keys can be had from several different vendors,
ebay
sells them in lots of 10 for 66$ taking the cost of the key in half and you can always sell the rest


Step 1: Acquire Key Blank
visit
amazon
or ebay and pick up youself a key blank with a transponder. Amazon has them for 12.50$ shipped to your door. These blanks are not programmable, but rather programmed already and you must program you ECU to accept the new transponder key.
Step 2: Acquire Programmer
your going to need something program that key into your taco, right? We need to pick up a programmer that can add the new transponder key into the ECU. This will work with the Taco and many other Toyota models.
Visit ebay and search "
toyota smart keymaker
". you want to purchase "
Toyota & LExus OBD2 Smart Key Maker Programmer
" I purchased mine from
edward-hz2001
and was able to submit an offer to bring the price down to 17.50! It took 10 business days to be delivered to my front door.
Step 3: Cut that key
The Key should arrive within the week, so get it cut before you get the programmer.
I did find this to be a rather tricky part. if you bring in a key most places they look at you like you are insane.
Why on earth would you want them to cut a key blank you provided, after all.
After visiting Several Wal-Marts for key-cutting services I gave up on that idea and I ended up at
Lowes
.
Now, here's the trick....
You might get lucky and the guy might be nice and cut it, problem is they have no way to charge you for just cutting the key. They charge for the keys themselves. So i find its nice to work in a way to "pay" for the service. Ask them to make you a copy that can just open doors. this cost me 1.98 and while they are at it they probably wont mind cutting the key you bring in
do ensure the key will turn ignition before proceeding to next steps.....
Step 4: Programming




Programming Step 1: Close all doors except drivers door. Leave open during programming

Programming Step 2: Insert Original Key (the one your currently using to get around) and turn to the on position




Programming Step 3: Insert SmarKeymaker into OBD Port




Programming Step 4: wait for first beep. (1-15 seconds)

Programming Step 5: Wait for second beep, this will be 3 quick beeps identifying (3rd generation) (1-30 seconds after first beep)

Programming Step 6: wait for final long beep. this can take a little bit, so be patient. (30seconds to 1 minute) once we hear the long beep, we can proceed to the programming

Programming Step 7: Remove original key and reinsert, DO NOT TURN, wait 5 seconds and remove.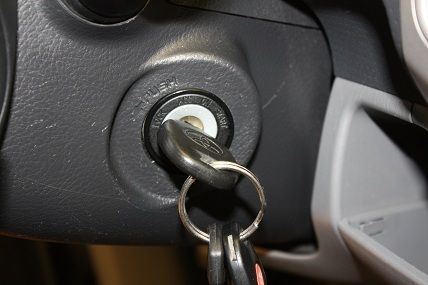 THEN insert the new key, DO NOT TURN, wait 5 seconds and remove.




Programming Step 8: Insert original key and turn to ignition ON Position and Lock position 5 times quickly. Remove Key.

Programming Step 9: Close Door (you left it open,right?) then open door.

Programming Step 10: Remove SmartKeymaker

Programming Step Step 11: Test out and enjoy new key!