Well, I have now been in possesion of my 2013 DCSB MGM TRD Off/Road for 4 days.
R.I.P. 2011 TRD TX
http://www.tacomaworld.com/forum/2nd...nd-impact.html
I just wanted to throw out there what I really like about the 2013 vs. the 2011.
Gadgets:
I opted to get the Navigation + Entune and I really like having navi built right into the vehicle. No more using the iPhone in a crappy cradle and trying to work it all at once. I also like having bluetooth and all the steering wheel controls for ease of use.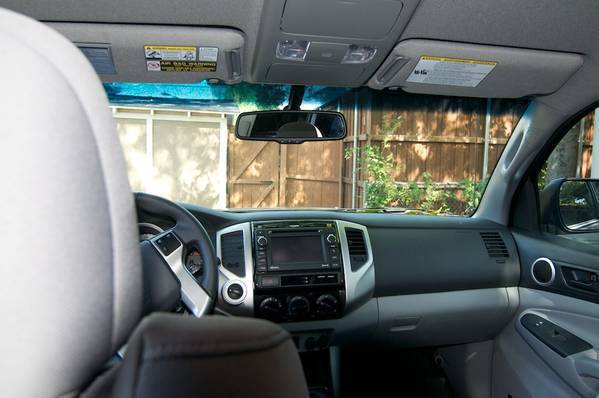 Other interior features:
I like the new overhead console, actually I like the temp/compass delete from the overhead console. I think it fits better in the mirror. I also like the addition of guide lines with the reverse camera, it helps when lining up to get into the garage & backing up for trailers.
Fold down rear headrests. Although they do not fold down completely, it is nice to just get them down & out of view from the rearview mirror.
Those are small, but very nice additions. The truck is almost entirely stock with the exception of...wait for it...Plasti-dipped front grille surround, Toyota emblem and rear bumper. The front grille surround is so much easier to do because you can remove it from the grille. There are just a few screws and clips holding it on. So much easier than masking up the entire grille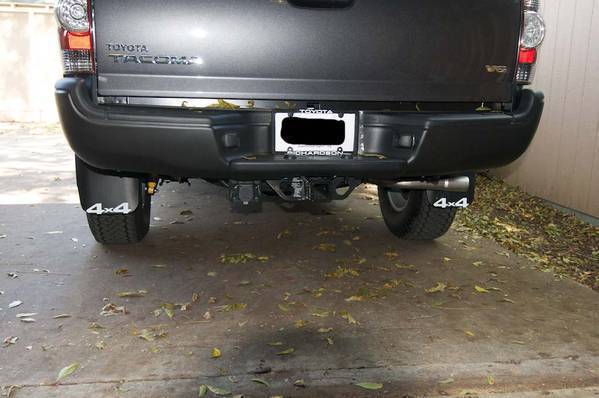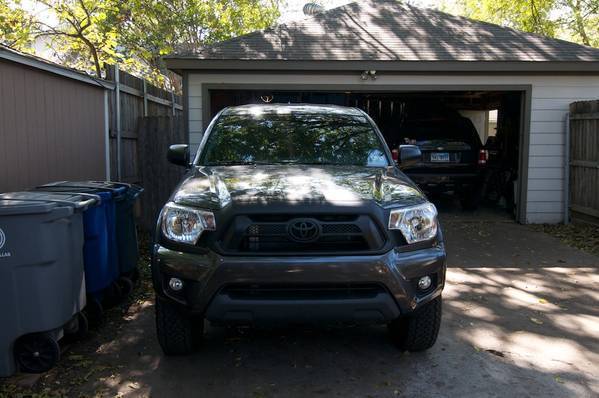 Not the best photos, but I'll get there.
I have also chopped off ~4" from the front and slightly less on rear mudflaps.
Future work:
Icon
front & rear suspension upgrade
Potential future work:
Front & Rear plate bumpers