Also OP
I had started frame rusted through club in 2011
http://www.tacomaworld.com/forum/2nd...ough-club.html
This is how it starts.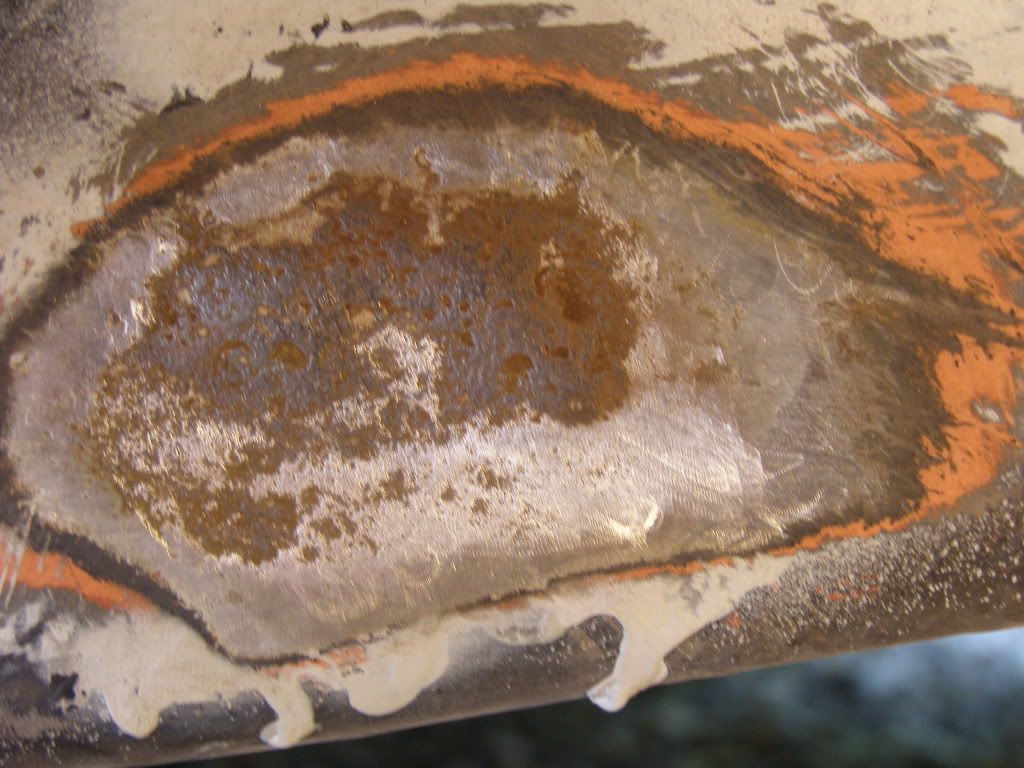 I went to Toyota to open the case. they supposedly send Eng but he said its not bad. However, I wanted them to have complain on books. Notice its similar spot o n the frame as yours just on the outside.
Also I was spot on
Quote:
Originally Posted by
BlueT
I wil ltake a pic of my Toyota 94 LC frame that had never been touched (factory rust protection)

I find it funny that you now talking about 1gen of Tundra. You do understand that Tundra is 2gen of T100, right? renamed to Tundra...
and our Trucks are old Tundra/T100 with new body and updated engine.
Not sure why you bringing Raptor to conversation. Red Hearing ...

BTW of course you not goign to find 2gen truck with hole through the frame. Its too early. It took 7 -8 years for Tundra to rust through so first 2gen Tacoma with hole in the frame should be here around 2012-2013.