While I know that many techs are diligent and detail oriented people - and some are tools. I seem to have pulled the latter.
I KNOW it's the day after Christmas and I probably should not have chosen today for my scheduled 10K ToyotaCare service but nonetheless I brought my Taco in.
Oil change - switch to synthetic and rotate tires - 20 mins of work max. 90 minutes+ later I go get my truck and am told that it's wearing 'fine'. No shit.
Drive home - it's just starting to snow. I park and run inside for a few minutes then the Mrs advises me that 'WE' (read ME) need to run out for a quick trip to the post office.
Pull out and I see a significant amount of oil on my driveway - am like - WTF is this nonsense - even JiffyLube techs tighten the oil pan nut & filter snugly....
Decide to investigate - open the hood and this is what I see :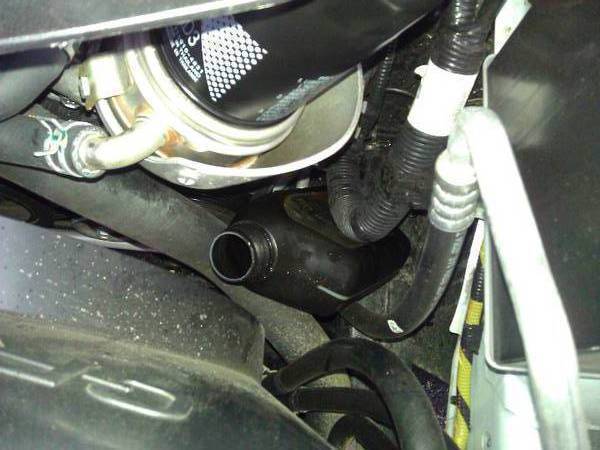 Apparently the tech was using an old oil container to capture any oil that dripped out of the filter mount but for God's sake can you REMOVE the damn plastic container BEFORE you give me my truck back?!?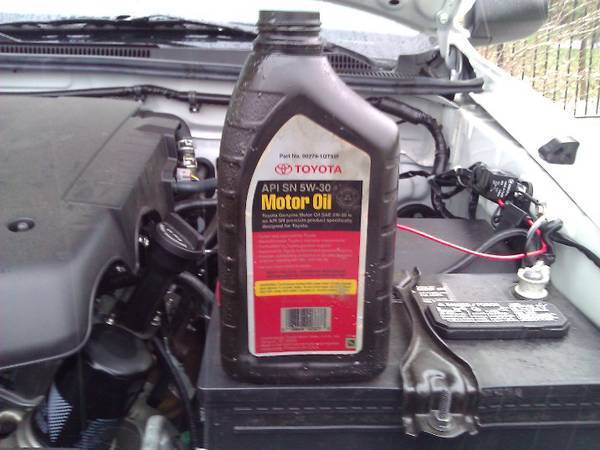 I know - I should do my own changes but I figured that I needed the tires rotated and I cannot do they myself easily AND it was 'free' I would take it to Toyota. Needless to say I know what dealer I will NOT be visiting again - warranty or not.
To top it all off - it looks like the plastic container was knicked by the fan - which is what (I hope) is the oil on the driveway and in the engine compartment.....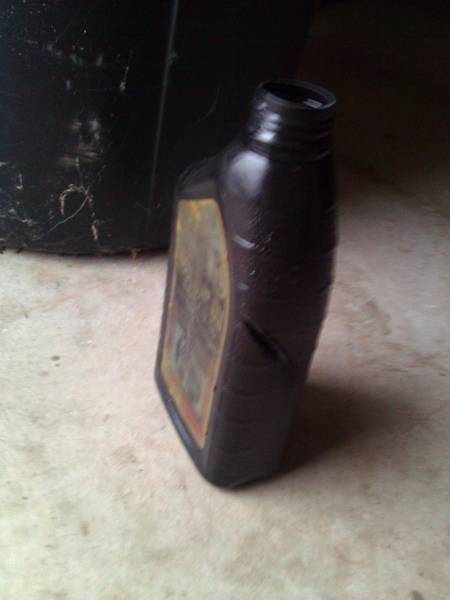 Lesson learned.