Hello TW! Many of you are probably wanting to fit larger tires than stock, but are afraid of rubbing. Well be afraid no more! I introduce to you the Cab Mount Chop! Also known as CMC. This tutorial will go through the steps in order to fit up to a 285 tire! Enjoy! Hopefully this can become a sticky so that everyone can see it.
I would first like to thank my buddy Marshall for helping me with the cutting and welding! Along with his talented skills he is also a professional mountain biker. Without him I would have never been able to do this. Here is a picture of him.
Now that I got that done on with the equipment!
-Angle Grinder
-Welder
-CMC plates (
Can be ordered here.
) Recommended as they are professionally cut to fit 285's and it acts as a nice measurement tool when figuring out how much to cut
-A well ventilated area along with plenty of fans
-Clamps
Steps:
1. Here is what the Cab Mount looks like
2. Create an outline with a sharpie or paint pen to give a good representation of where you are going to cut (Look for where the rubbing occurs most or if you are cutting before ordering estimate the area with the CMC Plate)
3. Cut the along the your line with the angle grinder. Your outcome should look something like this.
Take your time as this part is very important. I cut in intervals to make sure I was not over cutting.
4. Mount the CMC plate in a position where it fits flush to the Cab mount. Use a clamp to hold it in place while welding the first tack marks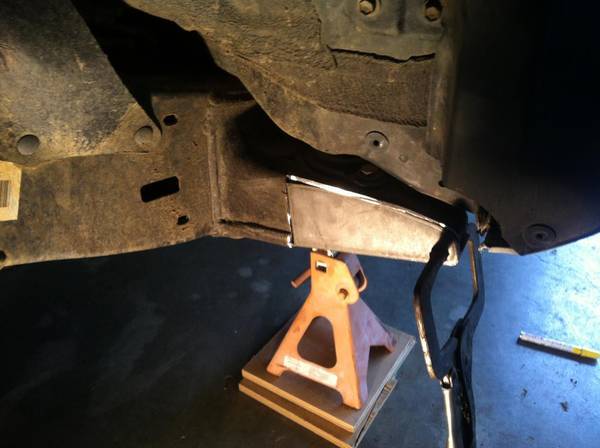 5. Weld tack marks on the edges of the CMC plate so that you can take the clamp off and finish the weld all around. Take you time on this because it is important and nice to have a good weld job all around.
Be sure to not weld to fast as the metal gets hot and can catch the rubber circles next to it on fire! Take time and breaks to make sure this doesn't happen.
The finished product should look something like this! You can take the angle grinder with a flap wheel and make the welds really smooth if you want.
6. [Optional] After about 5 minutes of letting the metal cool down you can spray it with black spray paint. Keeps it low profile.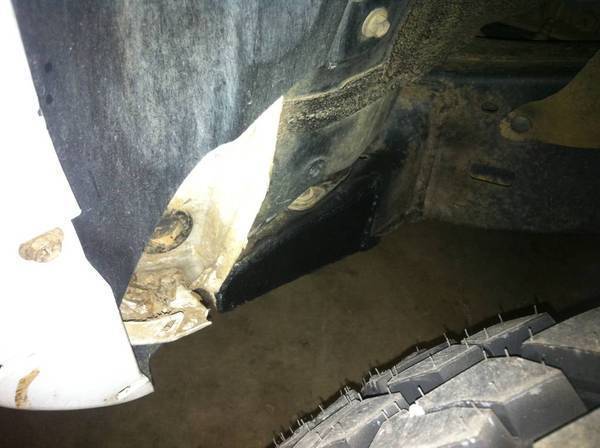 7. You should now be able to turn at full lock with 285's! There is a chance though off road there can still be rubbing if you are flexing. Additional trimming of the Fenders/Inner Wheel Well Plastic may be required depending on Wheel Backspacing and Size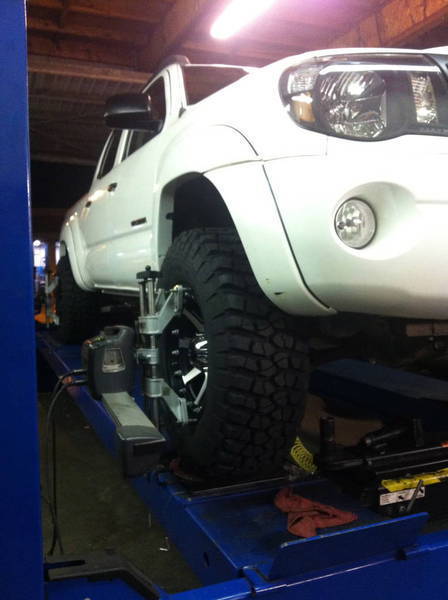 Thanks for looking at this tutorial and hope it helps! Happy Chopping!