I've received a few inquiries about my board mounts so I've decided to just post some pictures without thread jacking any others.
Ok, so basically I needed some bars to hold a bunch of boards above my toolbox and still leave plenty of room for other gear. There were no existing options out there that would allow this under a shell without having to crawl in the bed to secure the other end, so I made my own.
Rough estimate of Supplies used (I did this a couple years ago so I can't remember entirely but it will be obvious after looking at the pictures):
20' of 1x1 thin walled square steel tube
3' of 1/8" x1" steel strap
Bolts and ny-locks for hinges
Few rolls of 1" wide weatherstripping foam
1/4" long shank padlock
spray paint
The crossbar nearest the tailgate swings open allowing the board and binding to pass through and be clamped down: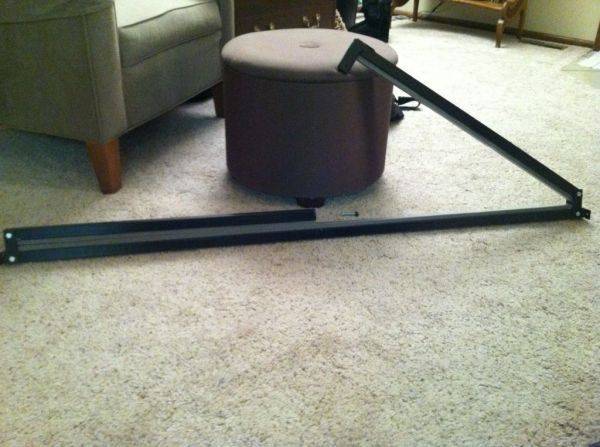 While, the crossbar nearest the cab is fixed. Kinda hard to explain but you can just poke the end of the board between two bars and it holds it up and prevents it from bouncing around.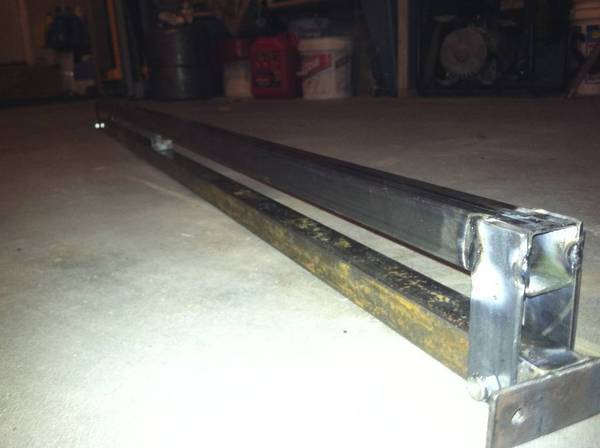 Here's how they work together: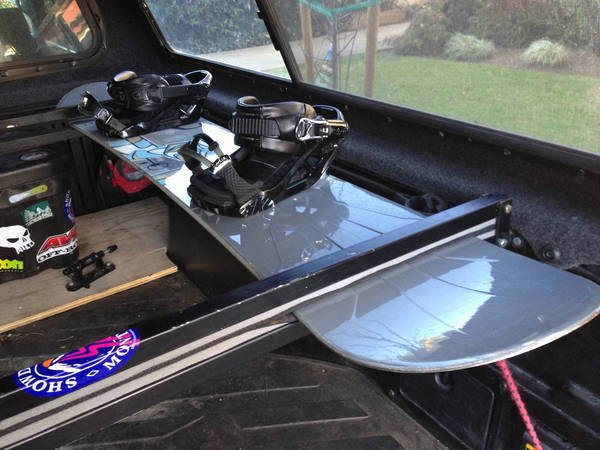 I am by no means an engineer or a fabricator so these are fairly simple, but they work perfect for keeping anywhere from 1-8 snowboards locked in place and still allowing additional gear to be somewhat organized below or on top of the boards. I hope this will give others ideas to create even better methods of locking down snowboards under a shell.
Here are some additional pictures showing in more detail the bed mounts, hinges, and lock: