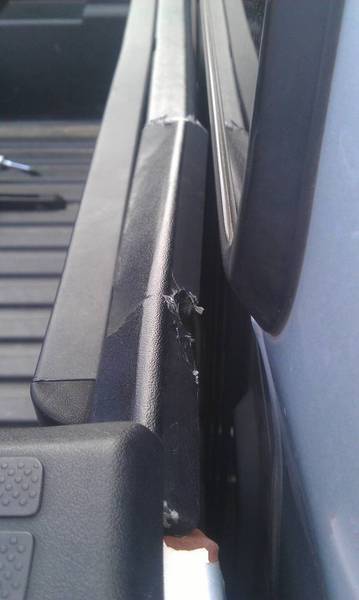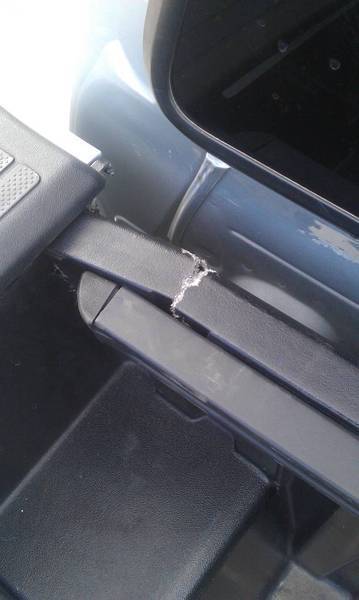 Hi Folks. This is my first post and I may be in over my head already, posting pics and all. Short story short....as you can tell by the photos above, I have a cracked bed tub. I have never owned a Tacoma before and I just bought this from a private party yesterday. When I saw the cracks I thought, "A cracked bed liner. Big deal. A littel fiberglass and paint. Done!" Well, now I know. I had half the truck apart before I actually figured out what I found out by searching this forum.
Here is my question for all you learned Tacoma folks.....can I fix this or should I just bite the bullet and buy a new tub? They are about $1500 and that would make the good deal I got on the truck much less of a good deal. Any suggestions are appreciated.
Lastly, I can't really see a benefit to actually taking the bed off to make repairs in this area. The material is torn in a direction that wont allow me to push it back into place, so it appears I may have to cut some out and make a patch, unless someone else out there has had some other experience with the same type of problem. I've seen other posts from folks with cracks, but this is in a weird spot. The guy I bought from used that portion of the bed as a place to anchor a vending machine. Not wise.
Any help is appreciated. I went from glad to sad with this one. Bummer. Next time I will try and get pics posted side by side....